Best Places in the Kootenays to Eat & Drink 2018
Best Places in the Kootenays to Eat & Drink 2018
Whether you are with business associates or family and friends, head out to these great Kootenay restaurants, bars, bakeries and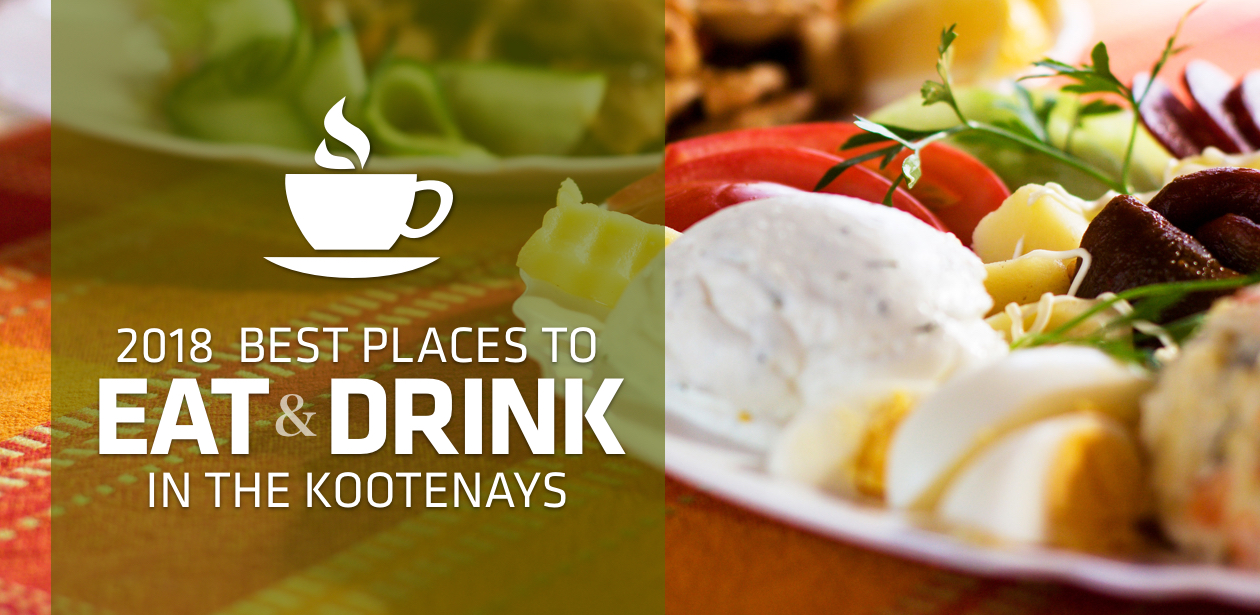 Eating is a social activity that leads to bonding. So why hold your business meetings in a boring boardroom? Meet your business contacts for brunch or lunch at one of these fine establishments.
Are you craving sushi, pizza or a craft beer? Want to try some new cuisines? Friends and family would welcome an invitation and a night away from the kitchen.
Food binds us together—whether in work or pleasure.
Here are our readers' award-winning recommendations on where to go for food and drinks.
View past years' lists
View winners by community
View winners by category