Building trust is key to Silverado Industries' success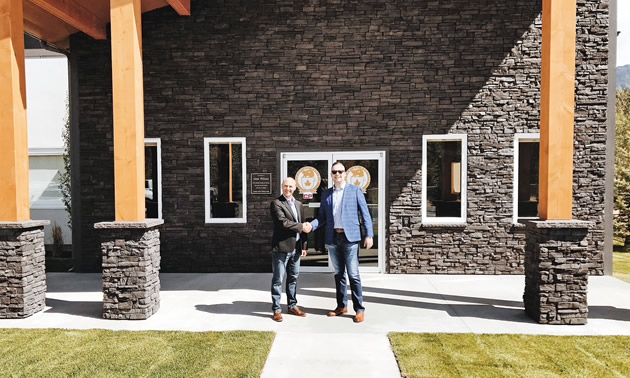 Silverado Industries turns design ideas and concepts into practical and affordable reality
Building trust, since 2008, has been Chase Thielen's key to success for his growing group of construction-related companies. Over the last 10 years, Silverado Industries has grown from a handful of employees to over 43, making the company a major force in the local construction scene. This includes their strategic acquisition of Cranbrook-based KD Electric—a full-service electrical company—purchased in 2014.
"Building trust with our client base and building trust throughout our organization has been so important to us," said Thielen, owner of Silverado Industries and KD Electric. "We have developed a strong leadership team. They work hard every day to lead by example and implement solid and reliable systems into everything we do."
Silverado's team works closely with engineers, community groups, First Nations, commercial entities and residential owners throughout Western Canada to turn design ideas and concepts into practical and affordable reality.
Thielen and his team are particularly proud of the work they have done hand-in-hand with local First Nations. "I really value this important relationship we have developed and continue to develop with members and leaders of the Ktunaxa Nation and the ʔaq̓am Community over the past decade," he said.
Silverado Industries has recently completed the new ʔaq̓am Community health and wellness centre for the Ktunaxa Nation. The new centre brings together a number of health initiatives such as elders health programs and care, physical and mental health support and traditional healing facilities.
Silverado has also recently completed a number of major projects for CP Rail throughout Western Canada including the largest "rest house" facility in North America and an office complex in Alberta.
Silverado Industries is committed to on-budget, on-time project completion from planning to construction and completion stages.