Trail & District Chamber review, 2018
Audry Durham leaves the Trail & District Chamber of Commerce bigger and stronger than it was in 2015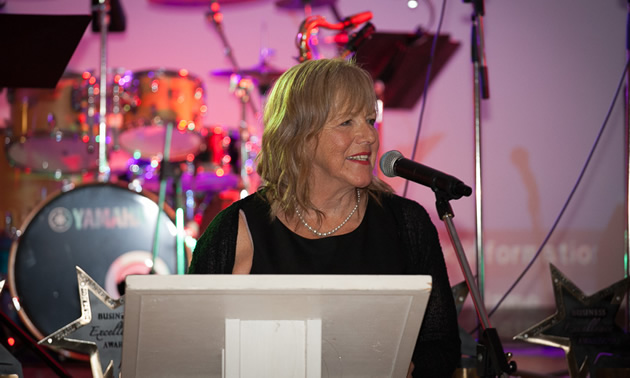 "I'm on countdown for a permanent vacation, starting on October 1," said Audry Durham. "The posting for my job is still open, and we hope to have someone hired by September 1."
Durham has been the executive director of the Trail & District Chamber of Commerce for the past three years. We asked her if she could offer some advice to her future successor, and she offered the following:
Run the chamber like a business.
Be innovative and open to new ideas and methods, and continue to use existing resources and partnerships.
"I follow my own three-M rule," she said. "Members, money and media are our first priorities."
We asked Durham to give us a retrospective of her time with the chamber, and here is the essence of what she said:
Organic growth
The chamber is on track, focusing on business support and devoting 100 per cent of its time to the business community. Rossland and Fruitvale have embraced being part of the Trail and District Chamber of Commerce. The chamber has good member retention and lots of new, home-based business members.
We have not had a membership drive, and yet our numbers have grown because of the benefits we provide to our members. I took this job on because the B.C. Chamber of Commerce had just hired Val Litwin as its new president and CEO; he was also the executive director of the Whistler Chamber of Commerce. He promised to make the chamber relevant for young business people, and it's happened. Young people in their early 30s are joining the chamber because they are seeing value in being members.
I'm a long-time entrepreneur, and for me, actions speak louder than words. I have a great board of directors—they're all business people who know what support looks like. The main thing we do for the members is market them, because that's what's most needed.
Focused events = financial stability
We're making money, mostly because of our relevant events, including the Business Excellence Awards. Our first Business Excellence Awards evening was a success with 75 people, and our fourth event, in 2017, was sold out at 180 tickets—we need a bigger venue.
I'm proud of our Kootenay Healthy Lifestyles Expo, which is inclusive of the whole Kootenay region and really promotes businesses in our area. We've done two of these events—the first year we had 60 businesses participate and this year we were sold out at 100 vendors.
Our Business After Business gatherings have become popular social events and a powerful and effective networking arena. We've also partnered with Community Futures Greater Trail to put on a mini trade show called Thrive, during Small Business Week, to showcase all the resources we have here for business people.
Capitalizing on partnerships
We've managed to develop some strong partnerships. We've applied for a grant to support a manufacturing program at Selkirk College, and we are working extremely well with Tourism Rossland. We've joined them in making a grant application to extend Tourism Rossland's area to include Trail and Fruitvale.
We do our advocacy through the B.C. Chamber of Commerce—we've found that approach to be most effective. While some people may see the chamber as just a "downtown" business support, it's more than that. We support all business sectors.