Top 10 unique businesses for sale in British Columbia's Kootenay region
Aspiring entrepreneurs take note—the Kootenays have a wealth of business opportunities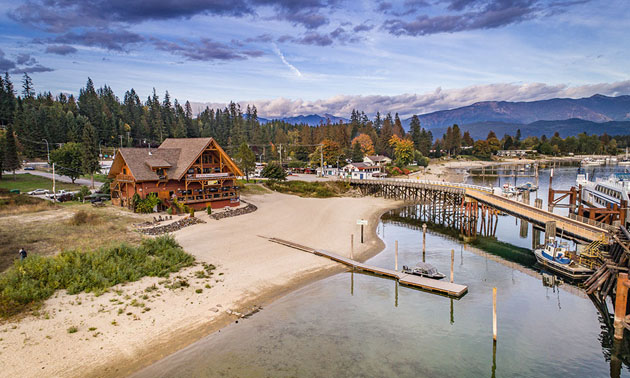 According to a recent article in the Financial Post, Canadians are moving out of large cities in favour of smaller, more community-centred areas.
The global pandemic may have accelerated this trend, but the desire to leave the rat race isn't new. There are many reasons to feed the exodus: lower housing prices, less time spent commuting, the rise of remote work and the slower pace of life are all attractive motivators.
Here in the Kootenay region, there's also a wealth of interesting, unique and one-of-a-kind business opportunities for aspiring entrepreneurs. Check out this list of the Top 10 most unique ventures for sale in our beautiful area of British Columbia.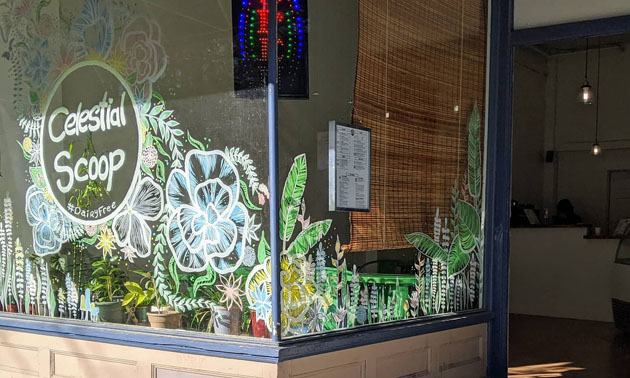 Unique business for sale in Nelson: Vegan ice cream
There's only one vegan ice cream business in the Kootenays and it's for sale. The business includes all branding, recipes, packaging and training. The hard work is done as the business already has an established wholesale base, local retail suppliers and a leased summer storefront. All you need to bring is a love for entrepreneurship and ice cream. $48,000.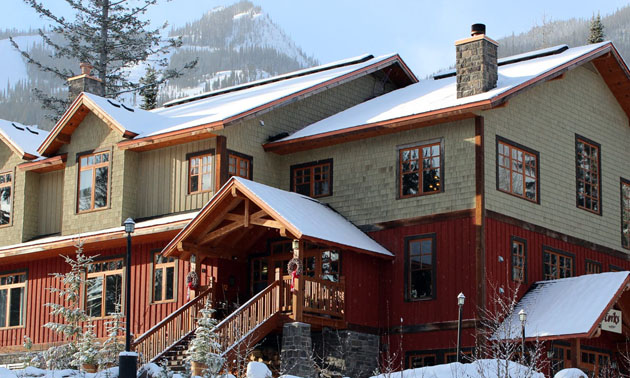 Just steps away from the gondola at Kicking Horse Mountain Resort, this stunning 10,000-square foot boutique hotel and restaurant features upscale rooms and premium amenities for the ultimate in high-end getaways. The fine dining restaurant seats 70. The Copper Horse Lodge is a gem for the discerning business owner and entrepreneur. $1,950,000.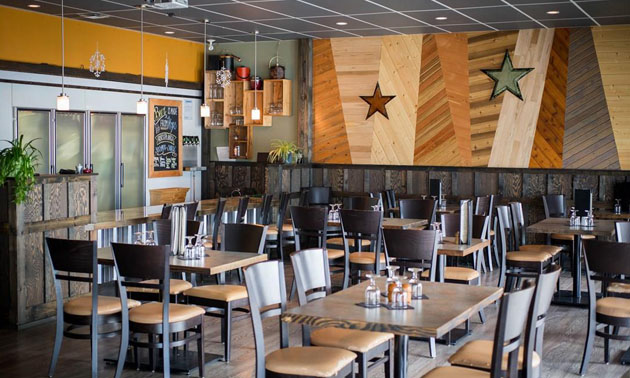 "Steak" a claim on this widely popular Fernie restaurant! The Fernie Cattle Company is a premier steakhouse that features three dining areas—including a wrap-around outdoor patio—and seats up to 136 patrons. There's no need to rustle up more business as the restaurant has a loyal following and many repeat customers. All appliances and equipment are included with this highly successful dining establishment. $400,000.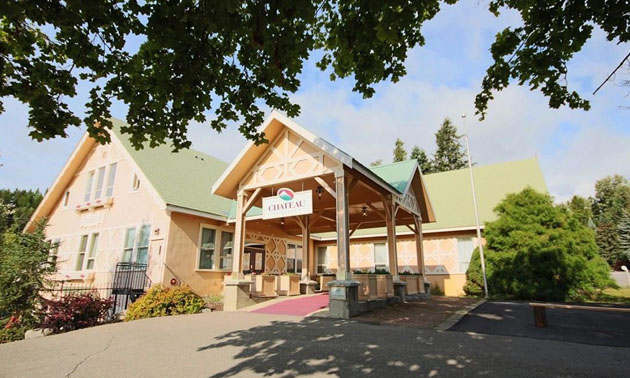 Situated within walking distance of Kimberley's famous Platzl and in close proximity to many popular area attractions, the circa 1926 Chateau Kimberley is a beautifully renovated boutique hotel. Boasting 21 tastefully decorated rooms, the hotel consistently ranks as one of the top accommodations available in the area. $1,498,000.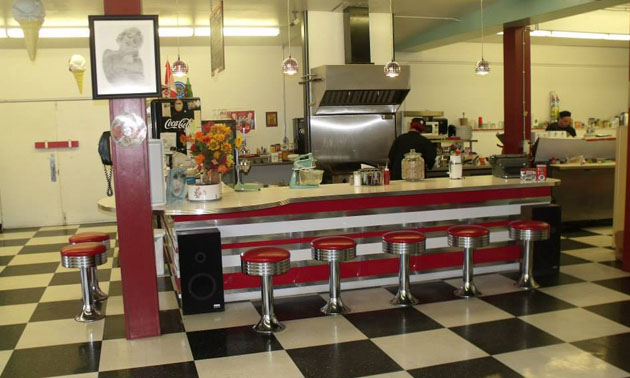 Remember sock hops, poodle skirts, soda fountains and jukeboxes? History comes alive at this unique 1950s-inspired diner filled with throwbacks to the decade—red chrome chairs and tables, a sleek black-and-white tiled floor and antique decor complete the theme. There is excellent room for growth and expansion with this restaurant, located on the busy highway through Grand Forks. They have a great reputation and an established customer base. $499,000.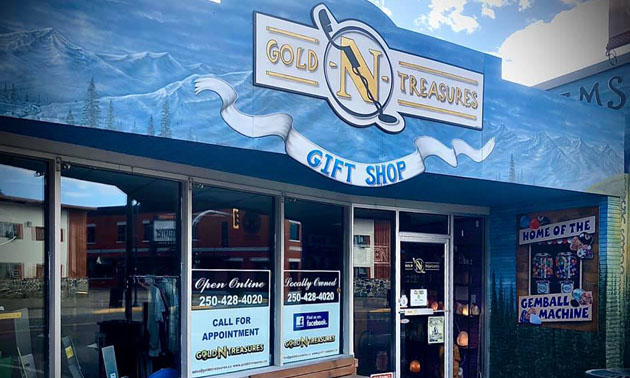 Unique business for sale in Creston: Gold N Treasures
If you're a rock hound, you're in luck. This unique rock and gem shop also specializes in mining and exploration equipment, jewelry, essential oils and souvenirs. Located on Creston's main street through town, this business includes the building and the land. Stock content can be negotiated separately. The store is well established with excellent vehicle and foot traffic. $285,900.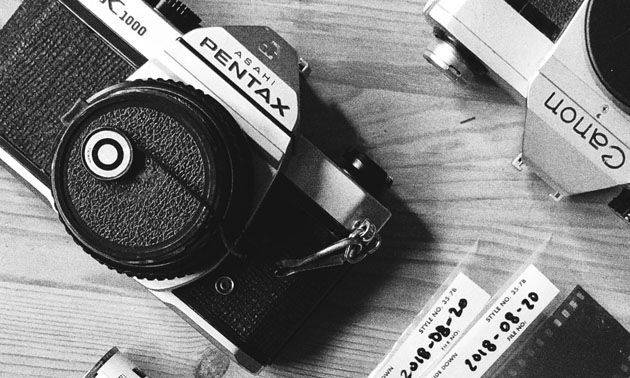 Think old-school film processing has gone the way of the dinosaurs? Think again. Like the resurgence in retro art forms and technologies like vinyl records, film photography is making a comeback. Even well-known manufacturers like Kodak and Fuji are re-introducing previously discontinued stock. Explore the possibilities in this exciting business venture that has an already established customer base—all equipment, training and branding is included. All you need to bring is a passion for nostalgia. $9,500.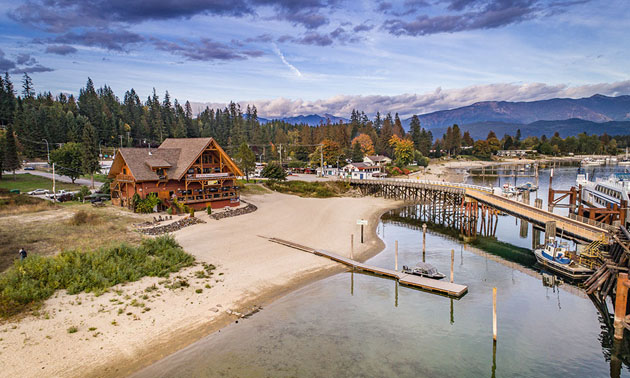 A successful and award-winning restaurant, a 3,400-square foot luxury executive home and five rental suites, all located on beautiful Kootenay Lake? Wow! This property has it all. Situated near the Kootenay Lake Ferry Terminal, this prime piece of real estate has the advantage of not only ferry passengers but also highway frontage, watercraft traffic and popular nearby tourist attractions. The Dock 'n' Duck Pub & Grill has been in business for over 70 years and is one of the most popular restaurants in the area. $2,950,000.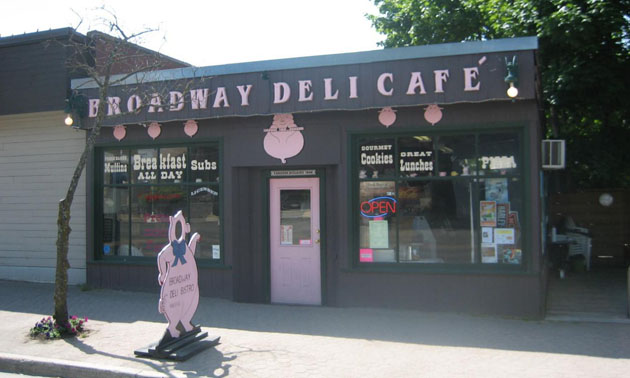 The Broadway Deli Bistro—or the Pink Pig Deli as it's affectionately known—is a 36-seat restaurant that's been in business for over 25 years. The eatery has a loyal customer base and is situated in a great location with lots of foot traffic. This is an excellent opportunity for new owners and offers plenty of room for expansion. $359,000.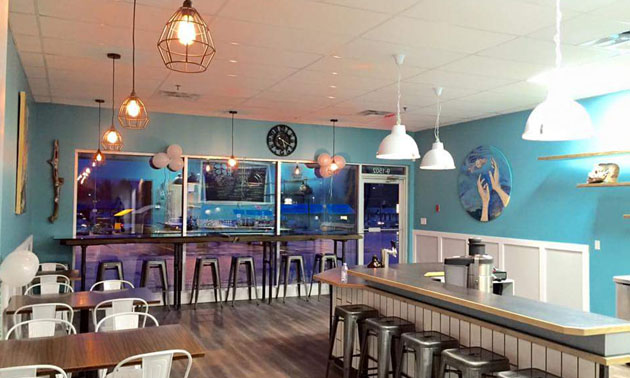 Passionate about living a healthy lifestyle? If so, this quick-serve restaurant that dishes up healthy, wholesome food might interest you. A popular eatery in the community, this venture includes all assets, recipes and a growing catering business to boot. Located in a busy plaza next to a yoga and fitness studio, this restaurant is well positioned for future growth. $125,000.