Top unique businesses for sale in British Columbia's Kootenay region
Aspiring entrepreneurs take note—the Kootenays have a wealth of business opportunities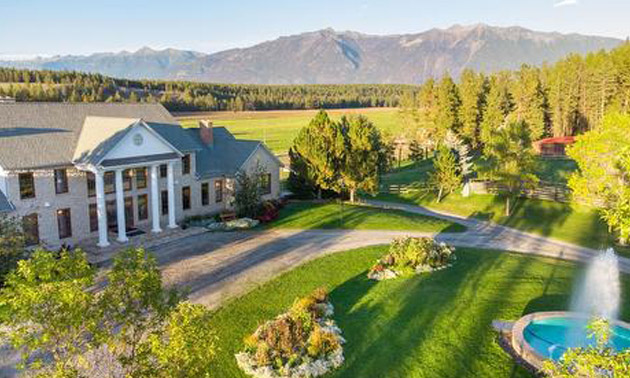 At the end of every year, Google releases its Year in Search, a compilation of the top terms and questions searched for throughout the previous year. According to the web giant, the world searched for "how to start a business" more than "how to get a job" in 2021.
There are many reasons one might consider making the leap into business ownership: the freedom to carve your own niche, to follow a long-held passion, flexibility to set your own schedule. Or maybe you just want a challenge.
If the thought of owning your own business interests you, you might want to check out this list of unique, one-of-a-kind business opportunities that are currently available for sale in our beautiful area of British Columbia.
East Kootenay: Businesses for sale
Food and festivals go together like pie and ice cream! This food truck business is currently the only food truck permitted to operate in downtown Invermere and enjoys a great high-traffic location. Included in this opportunity is a fully-equipped food truck in excellent condition, all the equipment needed to operate at festivals, an extensive list of contacts and the goodwill that comes from owning a business that's been successfully running for over 10 years.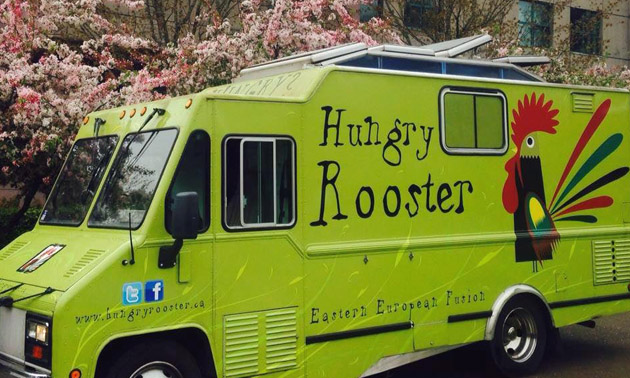 Are you someone who thrives on creating special events, memorable moments and bringing people together? This event planning business in Creston includes an established website and social media accounts; a selection of event planning tools and templates; a new photo booth complete with backdrops, accessories and props; and a recognized and respected brand. Wondering if the event planning industry is a good fit for you? Read our interview with Amanda Murray, the current owner of AM Event Coordination and find out more about what she does.
This stunning piece of property includes 130 hectares (320 acres) of land, a 13,000-square-foot European-inspired villa, a unique outbuilding with six beautifully-appointed guest suites, a 10-stall horse barn and more. Currently operating as a working ranch and high-end wedding venue, this property offers many recreational and business possibilities.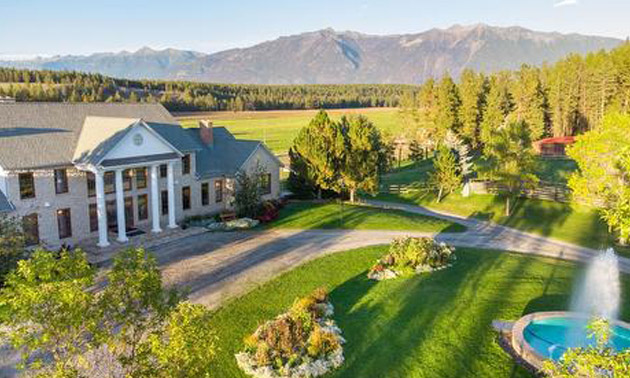 For someone with an interest in graphic design, this established and successful sign business might be the perfect opportunity. Currently located in the Invermere industrial area, this is a turnkey business and includes everything you need to get started.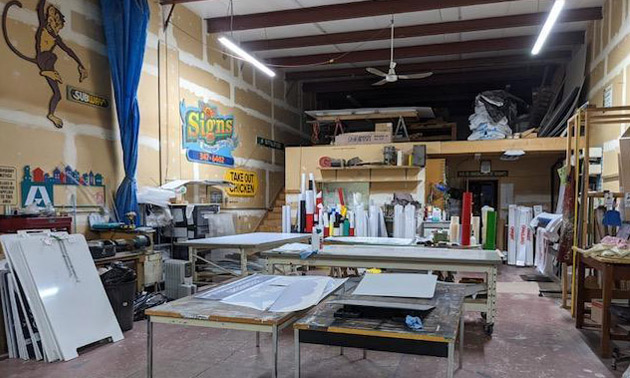 If you can't get enough of baking, this might be a great opportunity to channel your culinary talent into a viable business. This wholesale bakery in Invermere includes an already-established client base, an open-air wood oven for use at farmers markets and all the equipment and old-world recipes you need to get started on establishing your own bakery business.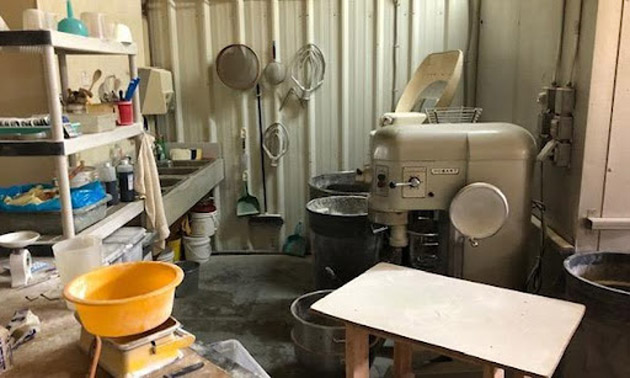 West Kootenay: Businesses for sale
Always fancied being the eyes and ears of your local community? Well, here's your opportunity. The Valley Voice is a small-town newspaper located in New Denver. The business also includes the quaint heritage building that The Valley Voice is housed in. If you're interested in learning more about this independently-owned community newspaper, check out our interview with Dan Nicholson and Jan McMurray, the current owners of this successful business.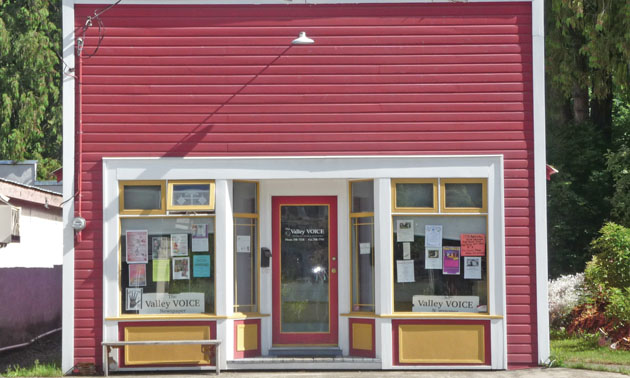 This successful little sewing studio, located in downtown Nelson, offers custom alterations, tailoring, mending and private sewing lessons. In operation for over 17 years, there's already an established and loyal clientele that comes with this turnkey business, along with a fully equipped sewing studio. If you have a passion for sewing and fabric arts, this might be the perfect opportunity to practice what you love doing and get paid for it!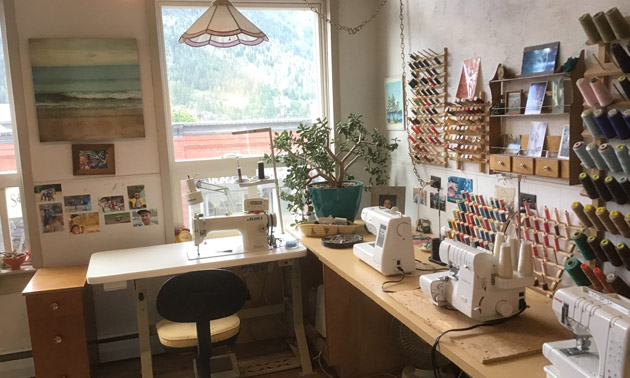 The Cube Hotel in Revelstoke is unique in terms of hospitality accommodation. A combination of hotel and hostel, this hybrid format features 21 private rooms ranging from single to family-style suites, a fully-equipped kitchen for guest use and a spacious communal lounge. The building is in prime condition and is only eight years old. If you're thinking of an investment in the hospitality industry, the City of Revelstoke attracts visitors year-round and offers a wealth of recreational activities.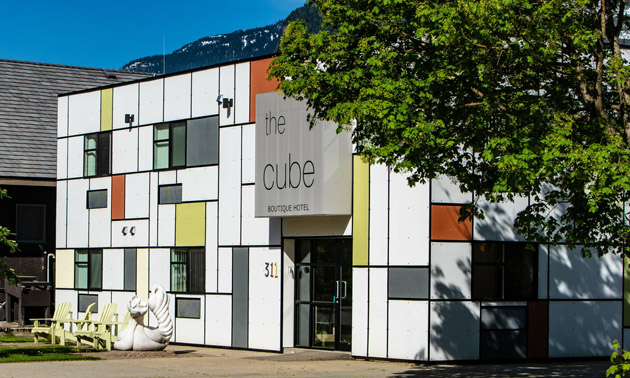 This quaint little sandwich shop in New Denver brings in an impressive amount of business, including many loyal, long-time customers. With the shop downstairs and a suite above the restaurant, this could prove to be the ideal arrangement for someone looking to combine work and home. There's lots of potential to expand into a new menu or keep with the tried-and-true recipes that keep customers coming back.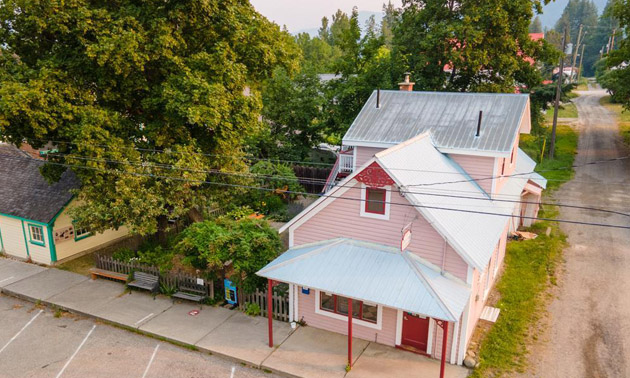 As Kaslo's only organic and natural food grocery store, this business has been a fixture in the community for over 35 years. Sustainable living and the move towards shopping locally are becoming more and more important to people—now might be the perfect time to invest in this successful and profitable business. With many local farms and food producers already established as suppliers, the sky's the limit with this business.