Top 10 most unique businesses for sale in the Kootenays — Fall 2016 edition
Ever thought of owning your own business? You can live the Kootenay lifestyle!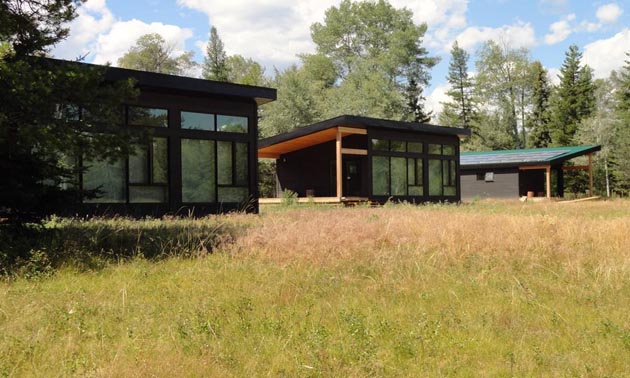 From pub and restaurants to guest ranches and pet stores the Kootenays definitely has a unique line up of business ventures for sale. From time to time, Kootenay Business features some of the most unique enterprises we've recently seen for sale in the region.
Ever thought of owning your own business? You can live the Kootenay lifestyle. Here's your chance—so why not check these business opportunities?
Dock n Dock Bar, Grille and Hotel—Balfour
Spectacular sandy beachfront property offers benefits rarely found in a single site. A Kootenay Lake landmark, the building could easily grace the covers of leading architectural and design magazines. Step out the front door to a wonderland of recreation and healthy living. Reliable income, generated from proven revenue sources, ensures you are self-sustaining. The flexible 11,000 square foot building allows for easy conversion into a number of endeavours. As a functional asset or family run business, this venture is certain to be a "flagship investment". http://kootenaycommercial.com/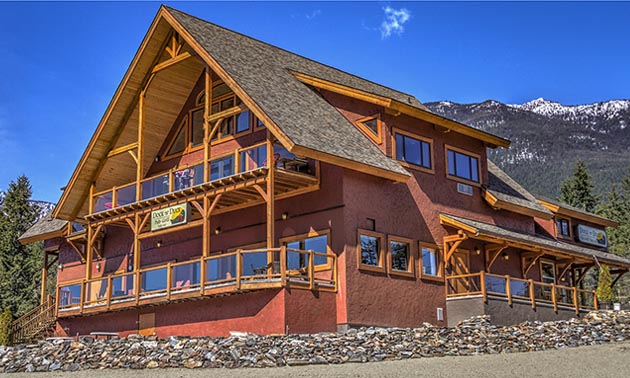 Pawn Shop—Cranbrook
"You can be a Pawn Star". Interesting turn key business for couple or family. Includes prime located lease building on corner lot with chain link compound at rear. Downtown core and Highway 3/95 access, large paved lot parking and street parking. All equipment and state of the art $20,000 software pawn/investment program (24 hours). Easy to operate or expand. Business owner retiring and will train buyer for 2-3 months. Seller finance O.A.C. possible trades. Bring your ideas to expand! Only license in Western Canada to sell/pawn restricted firearms, must be applied for to transfer. RE/MAX Blue Sky Realty – Brian Burch, Cranbrook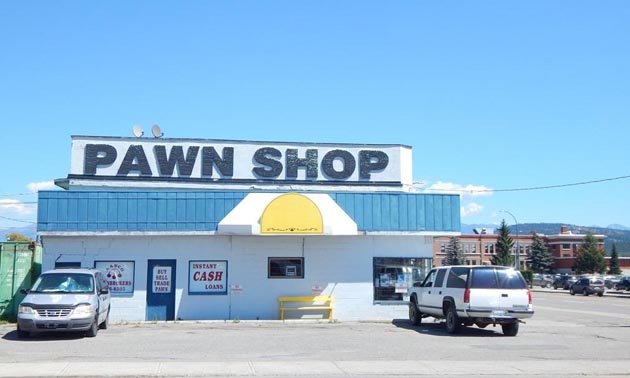 Thriving Car Wash—Revelstoke
Great opportunity to purchase thriving 4-bay car wash in the charming community of Revelstoke, BC. Located on North Highway 23, this 2005 4-bay hand operated car wash is well maintained and features in floor heat, new boiler and hot water systems, oil separator, coin op vacuums, change and vending machines. Fully paved 0.5 acre corner lot with great visibility and easy access. As the only car wash in Revelstoke, R Car Wash serves residents as well as those traveling through the community providing a steady income stream with lots of opportunity for expansion. For more information Jim Grieve 250-833-6312, [email protected] or Jordan Grieve 250-833-7812, [email protected] or visit www.jimgrievesalesteam.com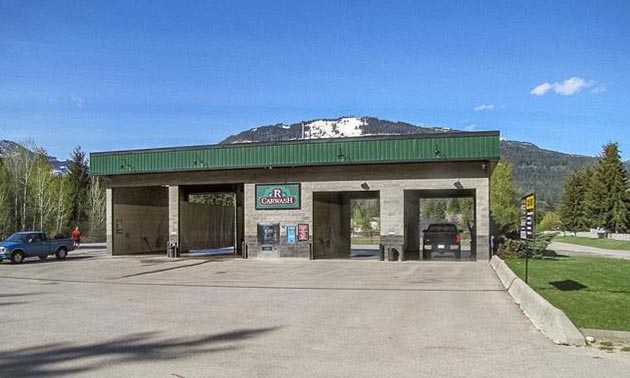 Retail Toy and Craft Store—Nelson
Located in the hub of Nelson's bustling downtown core, Maplerose is a thriving business with a very well-established and loyal customer base. In addition to being the Waldorf School supplier for over 20 years, Maplerose offers a huge variety of other childrens' toys and crafting products to appeal to the tourist base as well. The best news: this steadily growing turn-key is stocked and ready for you to take over, just in time for the busy summer! Free your inner child, live your days full of colour and creativity, and come explore this truly wonderful opportunity. Valhalla Path Realty – Steven Skolka, Nelson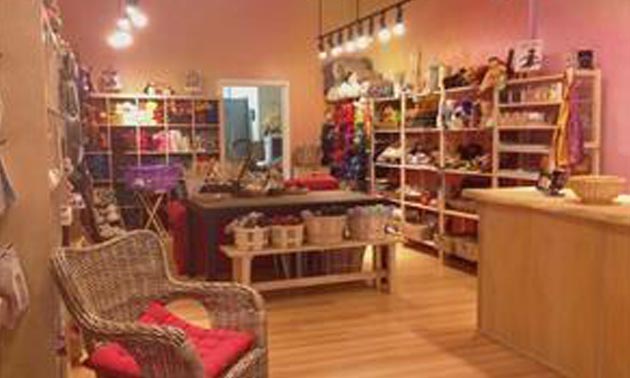 Steam Donkey Coffee—Kimberley
Coffee roasting company for sale in Kimberley British Columbia. Modern equipped company with strong local and regional sales in place. Roaster has internet connected touchscreen automation, keeping staff overhead low. Company has existing retail space in place and also plans and equipment in place to expand into a coffee shop as well in current downtown location. Roasting and other equipment, including a Synesso Cyncra 3 group espresso machine in great working condition. Company is paper free and cloud based, allowing for most operations to be performed remotely. Extensive additional roasting capacity available with room for sales growth under current production capacity. Strong branding, quality product, solid customer relations and consistency make for an easy transition. $165,000 plus inventory. Contact: Kevin and Michelle Shepit, 1-866-232-9573, email: [email protected]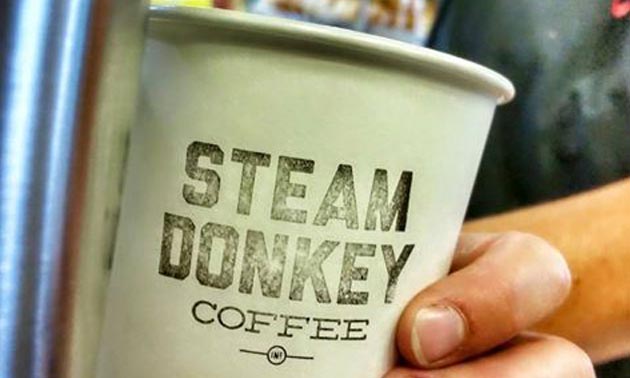 Driving School—West Kootenay
Great opportunity for anyone looking to run their own business and provide a valuable service to the community. IXL Driver Training is a driving school that teaches clients to drive with proficiency, confidence and safety. The car and website are included in the sale. If you like to teach this might be a great opportunity for you. Valhalla Path Realty – Robert Goertz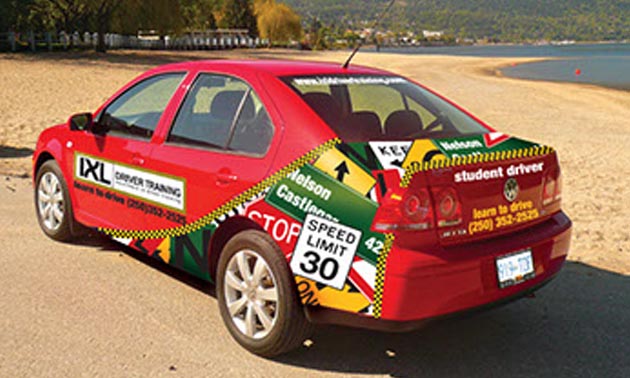 Pet Store and Grooming Service—Creston
Calling all Groomers! This is an incredible opportunity to be the new Owner of Hound "N" Mouser Grooming. Centrally located in the Creston Valley Mall in a leased premise, this thriving dog and cat grooming business also has a retail storefront selling pet food, pet supplies, pet toys and much more. The Owner is willing to stay for a training period if needed. Hound "N" Mouser Grooming is well known throughout the Creston Valley - this would be a fantastic way to just take over and carry on; pet groomings are booked well in advance due to the popularity of this necessary business in Creston. The Seller is including the inventory in the selling price as an added bonus for the new Buyer. If you are a groomer or want to go into business with your friend who is a groomer call your REALTOR® for all the details! Sharron and Scott Veitch, Century 21, Creston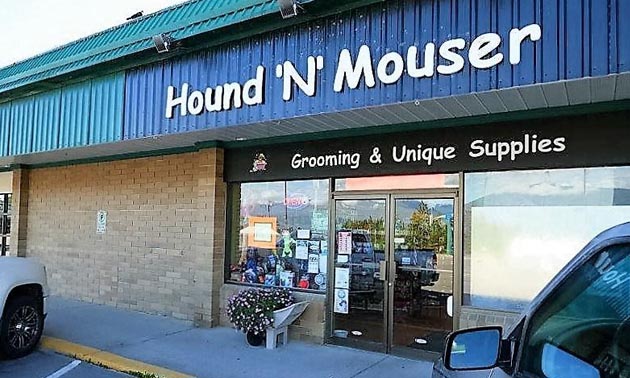 Amazing Guest Ranch—Wycliffe (Cranbrook/Kimberley area)
This amazing 227 acre licensed Guest Ranch stretches for a mile along the pristine St Marys River in the East Kootenay region of British Columbia. Located between Cranbrook and Kimberley, minutes from Rocky Mountain Airport, Kimberley Ski Resort, and multiple golf courses and recreational trails, the property is bordered on one side by Crown Land, ensuring miles of paths to explore and long-term security against encroaching development. The original 3 bedroom house has been extensively renovated, including new bathroom, flooring, windows, fresh paint both inside and out, and a new spring-fed water system. Steps away from the house is a fully rebuilt barn-turned-reception centre (with gorgeous wood-burnt cedar siding) featuring a modern kitchen, washroom, conference and lounging space, and a large deck for outside meetings and entertaining. A short, scenic walk into the woods reveals the crowning achievement of the Guest Ranch: three custom-designed solar-powered cabins, each offering luxurious accommodation with floor-to-ceiling windows, beautiful high-end bathrooms, modern kitchens, and heated polished concrete floors. This one-of-a-kind property has over a dozen natural springs flowing through it, abundant wildlife, and the potential to generate substantial income from a variety of uses....all along the banks of one of the best fly-fishing rivers in North America. Trevor Fedyk – Royal LePage East Kootenay Realty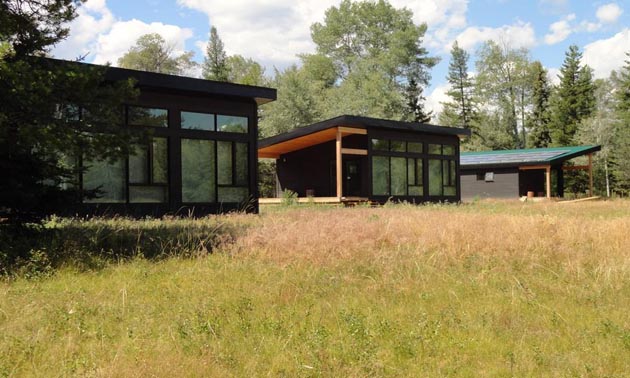 Restaurant/Food Truck—Kimberley
Own your own restaurant / food truck business (restaurant is leased for 2 years with you sharing space for prep) Located in the heart of the city core, right across from City Hall, you will find this sturdy two storey building with restaurant / business downstairs and an apartment upstairs. Behind the building, is a large outdoor patio / beer garden that seats 36 people with room to spare. The restaurant's kitchen is extremely well equipped with new appliances, stainless wall panels and a productive layout that makes cooking a complete pleasure. Recent $30,000 update shows the ongoing pride taken in this establishment. This kitchen can act as the base of operations for the food truck, with a side door for ease of stocking and unloading of truck. The Food Truck is a state of the art kitchen on wheels. Recently inspected and serviced and is in excellent condition, never used in the winter, always stored undercover. Live upstairs, work when and where you want and enjoy the amazing lifestyle that Kimberley has to offer. Marilyn Jolie – Royal LePage East Kootenay Realty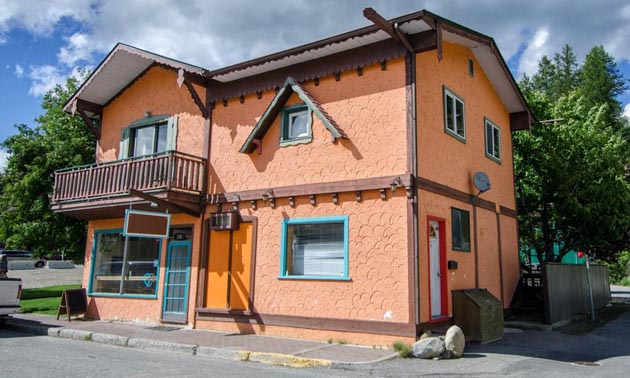 Bowling Alley—Grand Forks, B.C.
Amazing business opportunity! Sunshine Lanes Bowling Alley! Great family business! Many social, party, fun filled opportunities! Bring your own ideas and get started today! According to their Facebook page, "The alley was built in 1947 and has seen a lot of people come through it. It is a good place to meet up, socialize and have fun! We have cosmic bowling every Friday and Saturday night, birthday parties, team building, and you can rent the entire alley for a function." Brian Thate, ReMax.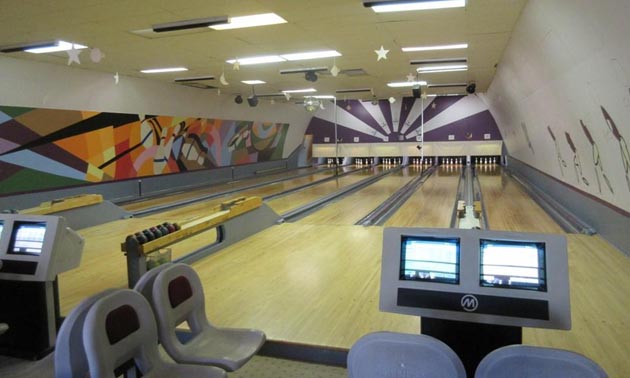 Source and Disclaimer: These listings were sourced from various sources including Venture Connect; Imagine Kootenay, realtor listings and private sale listings. While we believe this information to current, accurate and correct we can not guarantee its accuracy. We encourage all interested buyers to do their due diligence including talking to a licensed realtor or business adviser for guidance.