What are the economic challenges facing the Kootenays in 2023?
The EDPN recently held an economic forum in Nakusp that looked at challenges facing Columbia Basin communities
Last March, the Economic Development Professionals Network (EDPN) got together in Nakusp to discuss regional initiatives. The EPDN is made up of more than 30 Economic Development professionals from the Columbia Basin/Boundary region. They meet regularly to talk about pertinent local issues and held their most recent annual gathering in Nakusp on March 1st and 2nd, 2023. Twenty participants were there—including economic development staff, government officials, Chambers of Commerce and Community Futures representatives.
Discussions were held around key topics such as workforce attraction and retention, transportation and funding opportunities. The participants shared their challenges in their respective communities, along with concrete solutions to overcome those obstacles.
What are the three main challenges that Cranbrook (and other regional communities) face?
The most prominent economic obstacles facing Cranbrook and other Kootenay communities, fall under three main categories: Transportation, workforce and housing.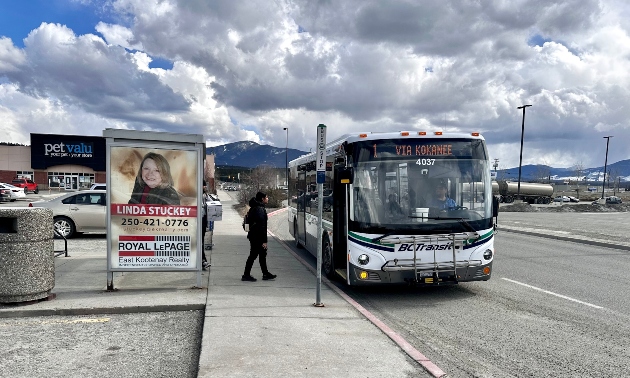 The Cranbrook Transit System has been in operation since 2011 and provides over 200,000 rides per year.
—Photo by Kerry Shellborn.
Transportation challenges
The lack of adequate and appropriate public transportation has a significant impact on business in the Kootenays. Without accessible and affordable public transportation options, tourists may be discouraged from visiting, and local businesses may suffer from decreased sales. It's essential for stakeholders and businesses to work together to address this issue and improve public transportation options to support the local economy and promote tourism.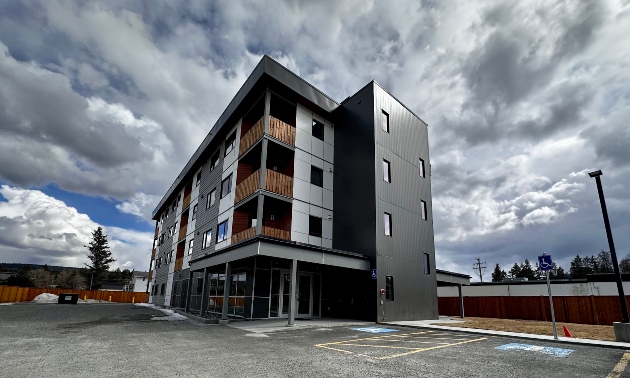 A new four-story apartment building near Victoria Avenue is an example of how Cranbrook is finding ways to prioritize housing for community growth.
—Photo by Kerry Shellborn.
Housing challenges
Housing shortages present a very serious issue in the Kootenays. While we have seen a considerable increase in building permits across the region there are key sectors which are underserved. For example, Workforce housing is at a critical shortage and the EDPN hopes to provide solutions to getting more shovels in the ground. Recently in Cranbrook 292 rental units came into the market.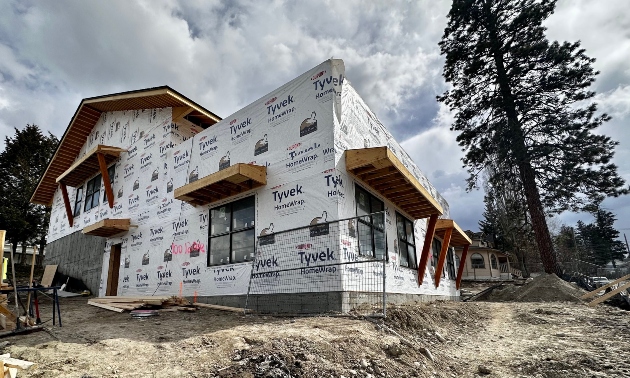 New building projects like the East Kootenay Foundry are a common sight as Cranbrook continues to attract new and expanding businesses.
—Photo by Kerry Shellborn.
Workforce challenges
Labor shortages have been troublesome all across Canada, and the Kootenays are no exception. Problems with the workforce became evident throughout the COVID-19 pandemic and persisted due to retirement and other factors. When you couple workforce and housing challenges the issue is amplified, and the EDPN is working on ways to address it.
In many ways we were fortunate. The Kootenays were a hot spot for people leaving larger centres and cities during the pandemic, and many chose to move to our area in order to work remotely and set up their own companies.
We encourage you to get in touch with local economic development professionals. The EDPN Economic Development Asset Map is an interactive, data-driven inventory system that identifies key economic planning personnel within the EDPN network and the Kootenay/Boundary region. Its primary goal is to help communities reference and utilize the exceptional individuals dedicated to promoting ongoing growth and enhancing the region's economic resilience. By providing valuable information, the map enables communities to better understand and make the best use of these vital economic resources.
What did attendees say about joining the discussion?
Those who took part in the event were impressed with the efficient problem-solving and networking between participants. This is what attendees had to say about the gathering:
"The EDPN dialogue is one of the highlights of my year. The amount of collaboration that happens between economic development professionals in the area is remarkable. I am always confident about how I can work more closely with my colleagues from the region to solve local economic development challenges."
—Aaron Gregory, EDPN Coordinator
"Nakusp was delighted to welcome the delegates from the Economic Development Practitioners Network (EDPN) in early March for their annual dialogue.
We were fortunate to have this opportunity to meet with our colleagues from across the Boundary and Basin areas, to learn about each other's challenges and opportunities, to share ideas about regional synergies, and to provide professional support for one another.
We were also honoured to have addresses from the president and CEO of the BC Economic Development Association (BCEDA), Dale Wheeldon, the general manager of the Nakusp and Area Community Forest (NACFOR), Hugh Watt, and senior business development officer with PacifiCan, Corey Kanzig. Attendees were welcomed with small-town hospitality and excellent, locally prepared meals, and some even took advantage of the night life and the various hot springs that Nakusp is blessed to have. Looking forward to the next dialogue!"
—Aidan McLaren-Caux, Economic Development Coordinator, Nakusp and Area Development Board
How you can join the discussion about Cranbrook's future?
If you live or have a business in the Kootenays then the EDPN would like to invite you to be part of the discussion. The EDPN works to keep the community informed through regularly scheduled meetings, events that bring together industry leaders, decision-makers and other partners.
We encourage you to follow us on Facebook or Twitter and receive notifications of future events where you can learn how to be part of the discussion.
Important resources for Kootenay residents and businesses
The EDPN Economic Development Asset Map is a data-driven, interactive inventory system that provides information about key economic planning personnel within the EDPN network, as well as within the Kootenay/Boundary region. Its purpose is to enable our communities to reference, understand, and make the best use of the exceptional individuals dedicated to enhancing our region's economic resilience and promoting ongoing growth.
To connect with your local economic development practitioner visit https://edpn.trugis.ca/.