Welcome to the Creston Valley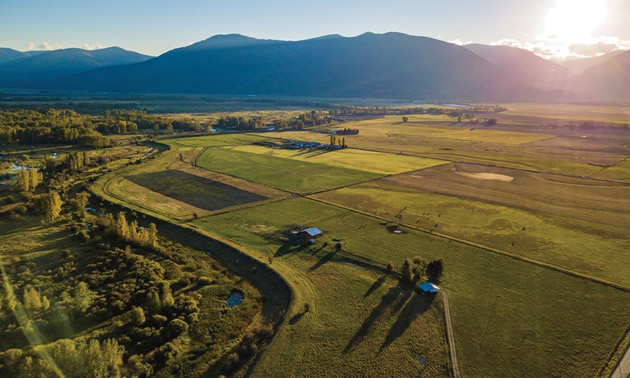 Did you know that the Creston Valley has approximately 12,000 hectares of agricultural land, which proudly produces beef, dairy, fruits, vegetables, honey, grains, garlic and corn?
We are also home to several organic producers, locally roasted coffee and teas. Each of these products provides an economic benefit to our Valley and contributes to the diverse culture found here. Many of our local restaurants utilize locally produced or sourced goods such as Real Food Café, Jimmy's Pub & Grill, Casey's Community House, Buffalo Trails Coffee House, Retro Café, the Mallory at the Creston Golf Course and the Skimmerhorn Winery & Vineyard Bistro —just to name a few. Take a drive farther west along Kootenay Lake and you can continue to enjoy local ingredients featured at Sirdar Station Pub, Boccalino Restaurant and Black Salt Café. Within the last year, there has been significant activity in our local restaurant industry—new establishments and new cuisines are definitely trending in the Creston Valley.
The Creston Valley has so much to offer in the way of local activities, events and recreation, orchards and historical sites. If you love fresh produce, the Valley offers many "u-pick" produce options and roadside produce stands.
If you are looking for small-town charm, the Creston Valley Farmers' Market is held outdoors on Saturdays in May through October. All products at the Creston Valley Farmers' Market are made, baked and grown locally. For the foodies, we welcome you to indulge during your stay—try out our five local wineries and exceptional cuisine. We value and appreciate what our local restaurants and producers have to offer and look forward to sharing it with you!
Brought to you by the Town of Creston