The Kootenays' most experienced fixed-price builder is looking for new condo owners in Cranbrook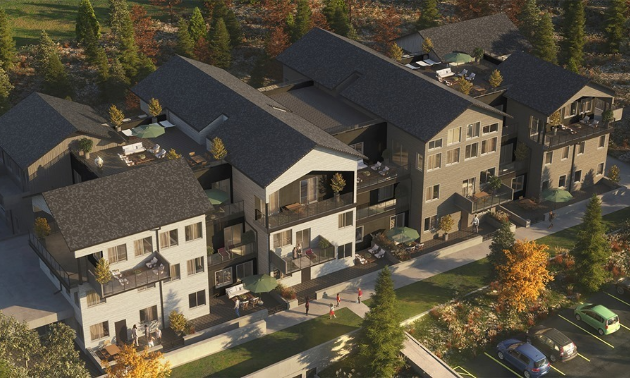 Luxury condos are available at Legacy Summit in Cranbrook
If you've been on the lookout for a beautiful new condo set within a signature golf course with a Rocky Mountain backdrop, you're in luck! Legacy Summit at Wildstone Golf Course is a new active living community developed by New Dawn Developments.
New Dawn Developments is an award-winning construction and land development company based in Cranbrook, B.C. They are proud to be a full design-build company, meaning they draw plans and build your home. New Dawn is the Kootenays' most experienced fixed-price builder. Their motto is "on time and on budget."
New Dawn's Legacy Summit is located in the heart of Canada's first Gary Player/Black Knight—designed golf course, with three holes of golf and a signature water feature in the immediate vicinity.
Book a tour at Legacy Summit at Wildstone.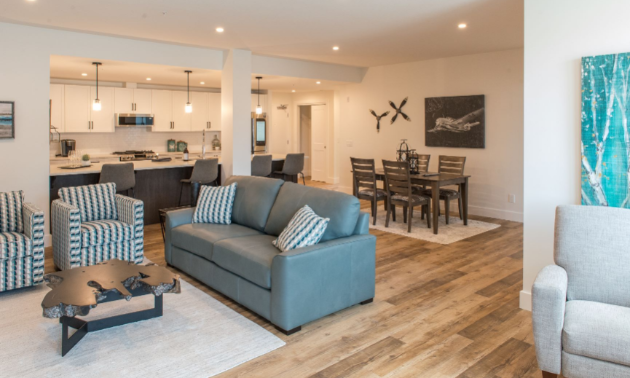 FAQs
How long has New Dawn Developments been in business? Who runs the company?
New Dawn Development was started in 1978 by Rick Jensen. Son Chad joined the business in 1996 along with Roy Duperron. From the beginning, New Dawn built a reputation as a business with exceptional customer service and superior workmanship. Today, it is a highly diverse firm of construction professionals with a range of project experience that spans more than four decades.
What awards has New Dawn Developments won?
Georgie Award—excellence in home building and renovation in British Columbia
Cranbrook Chamber of Commerce Excellence Award
Kootenay Business Best of Business Platinum Award—Building/Construction Contractor and Interior Decorator/Designer
What is the scenery like around Legacy Summit?
Legacy Summit boasts stunning views of the Rocky Mountains and pristine green spaces.
What amenities are nearby Legacy Summit?
Legacy Summit is inside Wildstone Golf Course, so golfing is always an option. The Strip (Highway 3, the primary artery through Cranbrook) is nearby, which has stores like Wal-Mart, Home Depot, Real Canadian Superstore and many popular restaurants. For the outdoors, there are plenty of places to hike close by and you can hit the slopes at Kimberley Alpine Resort or Fernie Alpine Resort.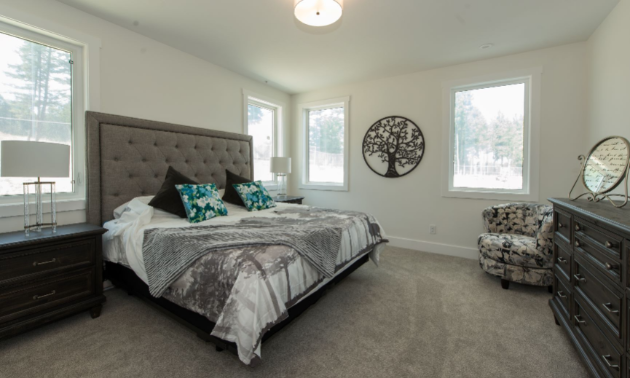 Is Legacy Summit completed? When can I move in?
Yes! Legacy Summit is completed and 18 of the units have sold and transferred. Five units are still available.
Book a tour at Legacy Summit at Wildstone.
Which units are available at Legacy Summit?
Take a look at the units available at Legacy Summit.
Is there a strata fee? How much and what is included?
There is a strata fee and they vary depending on the size of the unit. It includes the total management and maintenance of the building and surroundings, which would be the same with any building strata.
What are the pros and cons of condo ownership?
Take a look at this comprehensive guide put out by the Canada Mortgage and Housing Corporation.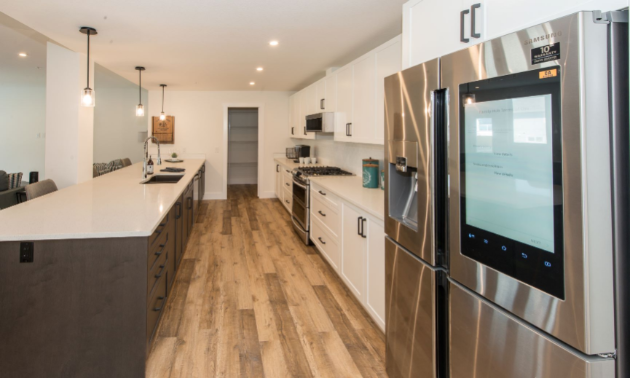 New Dawn Developments 5-star reviews:
"New Dawn's customer service shone when it came to prompt, respectful customer service with an eye for detail." — Lawrence and Jane K.
"Building with New Dawn was definitely the right decision for me. The company strives to ensure the homeowner receives the very best quality and workmanship in their homes." — Wendy C.
"Post-construction follow up has been incredible. There were very few items to be addressed after possession, however, any time we called with questions or concerns we received prompt replies and resolution of the issue. This company takes customer service well beyond the point when construction is complete and they have been fully paid for the work." — Susan B.
"Details that I would never have thought about were carefully planned and managed without taking our budget over the edge. Our building supervisor kept the building timeline not only on track, but exceeded every expectation without sacrificing quality." — Jan and Henry H.
Is there a model condo unit I can walk through?
Yes! Book a tour at Legacy Summit at Wildstone.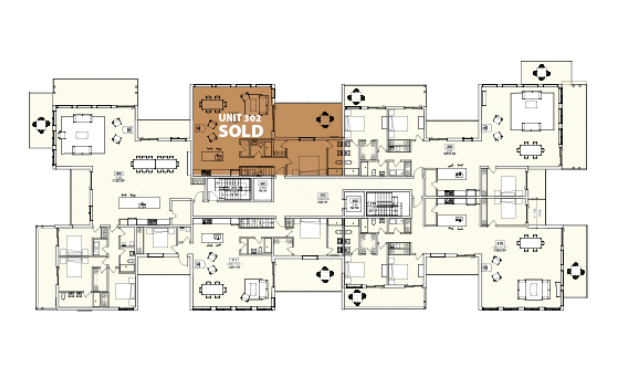 Legacy Summit Feature List:
Exceptional view of the Rockies
Unique upscale design to better blend with single family homes
Secluded neighbourhood community
23 units – 4 one-bedroom / 8 two-bedroom / 6 three-bedroom / 5 penthouses
Secured underground heated parkade
2 parking stalls for two- and three-bedroom units
1 parking stall for one-bedroom units
Surface parking for visitors
2 rooftop patios for all owners to enjoy
Elevator from parkade to rooftop patios
Each suite has its own heating and air conditioning unit through a high-velocity system
Each unit with its own ventilation units
9-foot ceiling heights on 1st and 2nd floors with penthouses having vaults
Extra-large windows
1st floor suites have large hard surface patios and grade entrance
Most suites on the 2nd and 3rd floor have at least 2 decks, with some up to 5 decks
Concrete sidewalks and fully landscaped
Glass railing on decks
Fibre cement siding (Allura product) with asphalt shingles for ease of maintenance
Interior suite features:
Excellent sound proofing utilizing acoustic engineer, second to none in city of Cranbrook
Multiple colour schemes to choose from
All appliances included with stainless steel in kitchen
Window coverings included
Maple cabinets with tile backsplash
Delta faucets
Walk-in showers with glass doors
Carpet and vinyl plank flooring
1×4 casing on windows and doors and 1×6 baseboard
Is there a model condo unit I can walk through?
Yes! Book a tour at Legacy Summit at Wildstone.