The City of Cranbrook has a secret to share about the future of our community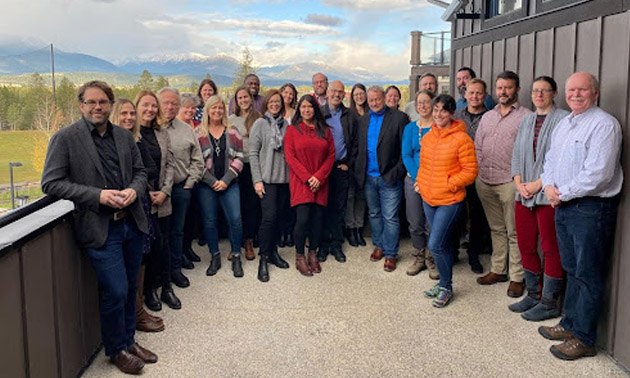 This secret was the hot topic at a recent regional conference
Psst, do you want to hear a secret? It's a doozy, so you may want to sit down for this one.
Here goes:
The Kootenay region, nestled in the southeastern corner of British Columbia, is one of the best places to live, work and play in the entire world.
Now, if you happen to be one of the fortunate 0.02 per cent of Canadian residents who already live in this region, you may not consider that much of a secret. After all, you are well aware of the natural beauty and economic opportunities available, to say nothing of the friendly and welcoming people who live in the Kootenays.
But for the 99.98 per cent of Canadians who don't live in the Kootenays, this secret is getting out. You're probably aware of the influx of urbanites flocking to the southeastern corner of British Columbia by talking with your neighbours.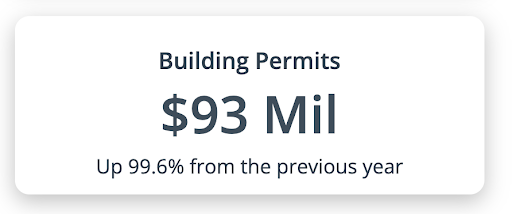 But if you like to have data to back up local anecdotes, then look no further than the new data portal by the City of Cranbrook. There, by way of charts and graphs, you can visually see how the population has been climbing in Cranbrook over the past decade. One statistic that jumps out shows how building permits in Cranbrook are up 99.6% from the previous year.
Economic development was the hot topic during a regional conference
The influx of people to our region naturally brings up a number of questions, such as:
What are the local municipalities in the region doing to prepare for the increased population?
Will there be affordable housing for employees and younger people entering the workforce?
Can local infrastructure, especially high-speed broadband, be upgraded quickly?
And perhaps most importantly, how can local economies benefit from population growth?
Those questions were front and centre at a recent economic development conference held in Invermere on October 25–26, 2021. There, representatives from 24 communities in the Columbia Basin, including the City of Cranbrook, shared ideas at the gathering of the Columbia Basin/Boundary Economic Development Practitioners Network (EDPN). One of the main themes from the conference is how the different communities see the need to work together as a group.
"The City of Cranbrook works in a regional fashion as a matter of course," said Darren Brewer, business development officer for the City of Cranbrook.
"It was a fabulous chance to connect with peers from around the Kootenay region and share ideas," said Pete Bourke, executive director of the Columbia Valley Chamber of Commerce. "It was also a great way to collaborate and talk about opportunities to work together that can benefit our region."
Hugh Moore, chair of EDPN and CEO of Ka·kin Resource Corporation, said the event featured many robust conversations across a variety of issues important to the communities of the Columbia Basin/Boundary region.
Moore noted that presenters from outside the region were struck by the depth of connections among the Practitioners Network and the collaborative spirit they witnessed, and that they were envious of the financial and knowledge support provided to the Network through Columbia Basin Trust.
Challenges of the region were acknowledged, including a lack of affordable housing for employees; a lack of mass transit, which many younger workers desire; and a lack of consistent high-speed broadband.
Overall, Brewer said one of the main messages from the meeting was that "our region can capitalize on growth—population and economic—because we have these great places to live. The vast recreational opportunities and strong communities of our region provide attractive incentives for employers and employees to move here."

Important resources for Cranbrook residences and businesses
The City of Cranbrook is proactive in sharing important information about the community. This valuable resource helps individuals and business owners make decisions based on solid information.
Here are three valuable resources that local residences and businesses can use:
How you can join the discussion about Cranbrook's future
If you live or have a business in Cranbrook, then the City of Cranbrook would like to invite you to be part of the discussion. The City works to keep the community informed through events that bring together industry leaders, decision-makers and other partners. For example, a year in review 2021 event was held virtually on December 8 where Cranbrook's mayor Lee Pratt and Kimberley's mayor Don McCormick shared their Economic Outlook for 2022.
We encourage you to follow the City of Cranbrook on Facebook or Twitter and receive notifications of future events where you can learn how to be part of the discussion.
You can also sign up to get notified by email when updates are posted to the City of Cranbrook Data Portal.