The #BuyBasin Festival spotlights Kootenay businesses to attract attention to their brand online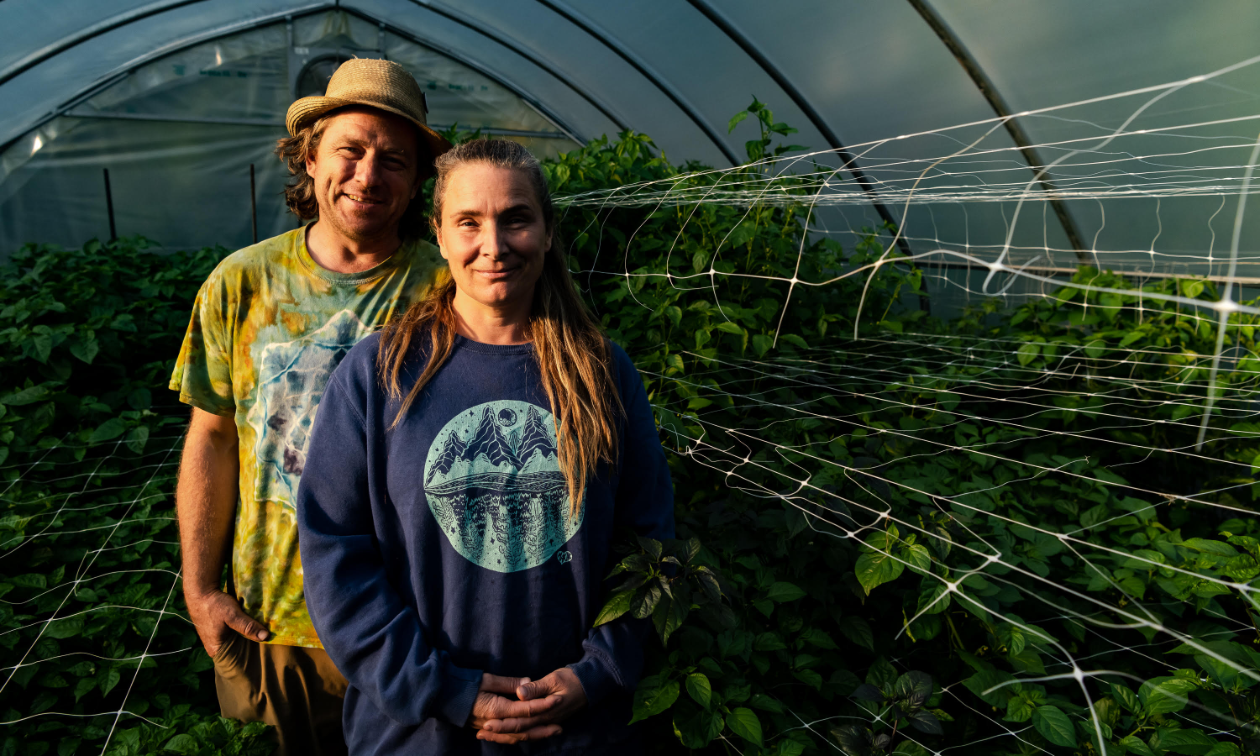 The #BuyBasin Festival takes place virtually on Facebook and Instagram from October 18 to November 10
It's showtime!
Kootenay business owners are invited to increase their social media skills and exhibit their products at a fantastic opportunity. The #BuyBasin Festival takes place online from October 18 to November 10. During the event, entrepreneurs, businesses and entertainers will be going live on Facebook and Instagram with expert tips, giveaways, demos, live music and all kinds of behind-the-scenes fun.
"There are a ton of awesome local businesses that don't get the attention they deserve online," said Stevie Froese, social media manager for FestivalSeekers. "We're really looking for local businesses, the kind that make our communities unique—gardening services, print shops, clothing boutiques, dance studios, restaurants, food trucks—you name it."
Because all participants are paired with a social media expert, businesses who are new to the world of social media or want to grow what they already know are perfect for this festival.
"Going live on social media isn't as scary or as difficult as it sounds," Froese said. "Social media expert coaches will meet each participant wherever they're at in their social media journey—from newbie to expert."
Any business within the Columbia Basin can participate in the fall #BuyBasin Festival, which is the second #BuyBasin Festival that has taken place this year. After a successful first run in spring, Columbia Basin Trust is once again partnering with the Basin Business Advisors Program and FestivalSeekers online magazine for a new #BuyBasin initiative.
"We were thrilled to put on the #BuyBasin Festival last spring and welcomed 100 businesses into the spotlight," Froese said. "From this past spring's #BuyBasin Festival, we've seen businesses come alive on social media to weather what has been an incredibly difficult economic storm. The #BuyBasin Festival, which took place entirely on social media, saw the majority of businesses taking part report at least a five per cent growth in business. Not only were they seeing an economic boost, but their digital marketing skills were elevated, leaving positive long-term impacts. This festival reached a ton of people—nearly a million social media accounts!"
During this fall event, there will be more than a dozen media outlets, business groups and chambers all promoting the #BuyBasin message and encouraging people to tune in to each business going live.
A #BuyBasin Festival success story
One of the businesses that benefited from the previous #BuyBasin Festival and will be participating once again in the upcoming event, is Stoke the Fire, a hot sauce company in Revelstoke.
"We gained so much traction from the last Buy Basin Festival—it surprised us," said Sarah Harper, co-owner of Stoke the Fire. "The workshop element was super useful to us. There was great information provided—an instruction manual for this new wonderful world of live social media. We had such a busy summer and are looking to refresh our 'going live' skills.
"We've been slowly gaining followers over the years as a result of our own initiatives, but through the Trust over the last year, our skills have been accelerated greatly and our following is noticeably expanded. Through the workshop with the Trust's social media specialist prior to the festival, we learned many new angles to getting our brand noticed. The exposure to an audience that would normally be unreachable is very exciting. This festival has the potential to catapult businesses into new markets."
During their live presentation, Harper plans on exhibiting Stoke the Fire's new automation system to show how they are scaling up their agri-food business. As for the rest of the event, Harper is looking forward to learning about other Kootenay businesses through their demonstrations.
"A large part of our business model is to build relationships with other businesses in the Basin," Harper said. "These relationships are vital to the growth of our business. It is a great opportunity to see who else is out there that we can connect to and continue to bolster the regional economy with."
Best of all, the #BuyBasin Festival is completely free for businesses to participate in.
"It's basically a no-brainer," Froese said. "If you're not applying for a free spot in the #BuyBasin Festival, you're missing a huge opportunity."
Businesses that would like to apply to be part of the #BuyBasin Festival lineup will want to sign up as soon as possible. Register here.
How to enjoy the #BuyBasin Festival once it's begun:
From a consumer point of view, there's a lot to be excited about with the #BuyBasin Festival, too. Five days a week, up to six businesses will go live on social media to reveal expert tips, demonstrate their products and provide behind-the-scenes access—alongside performances from a range of entertainers. Over the four-week festival, about 100 businesses will highlight their offerings.
A lineup will be released leading up to the event where you can find out what businesses are scheduled to go live and when. You'll be able to click through to that business's Facebook or Instagram page so you can tune in to their live video.
"I'm excited to see returning businesses and discover new ones," Froese said. "I found quite a few shops, restaurants, artists and really cool Basin-area experiences that I had never heard of before. This fall, I'm looking at getting ahead on some Christmas shopping and hoping to find a few gems in the lineup.
"Make sure you say 'Hi' in the comments and ask any questions you have to the business presenting. Live video is the most fun when you invite your friends to tune in too."
The full lineup will be hosted on the Columbia Basin Trust's website, and you can follow along with @FestivalSeekers, who will be sharing all the videos to their Facebook and Instagram pages.