Team Liberty of Fruitvale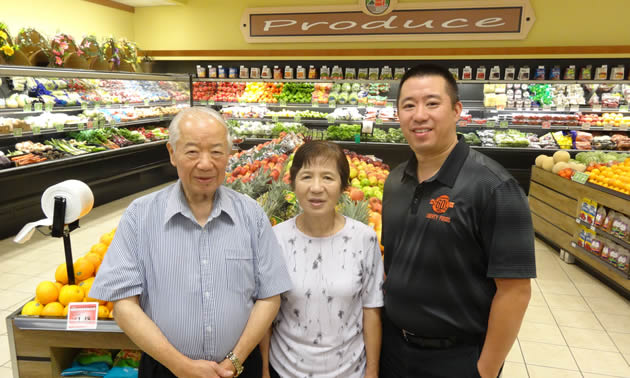 Liberty Foods in Fruitvale is a second-generation family business celebrating its 60th anniversary
Liberty Foods in Fruitvale, B.C., has been the backdrop for much of Derrick Dar's life. His parents, Dick and Susan, founded the store in 1957, and for them it was the stage on which they worked. After graduating from the University of Victoria with a degree in the humanities, Derrick found employment with Human Resources Development Canada (now Service Canada). However, his love for variety meant he wasn't very happy in the government position, and after five years he'd had enough of the predictable routines.
He spoke to his parents about becoming involved in the running of the store, and joined the Liberty Foods team in 2005 as its managing director.
A new role and a new style
"I needed a title," Derrick said, "and I thought 'managing director' sounded good."
The transition to a new style of management for Liberty Foods was something of a baptism by fire, according to Derrick. As in any family/business partnership, there have been challenges.
The senior Dars have always focused on the immediate tasks in front of them, getting the day's work done and then doing it again the next day, and they expected the same from their staff. Trends, long-term vision and "customer experience" were not part of their agenda. Derrick, on the other hand, mostly operates from his home office in Vancouver, though he makes frequent visits to Fruitvale.
"My parents are the hardest-working people I know, and they were involved in every detail of the daily operation," said Derrick. "My goal when I came on board 12 years ago was to hire experts in each department and to let them handle things unless I was needed. I concentrate on the bigger picture and I let my managers manage. I focus on the vision of the company and what we can do to make us different, and how we can create a more well-rounded shopping experience for the customer."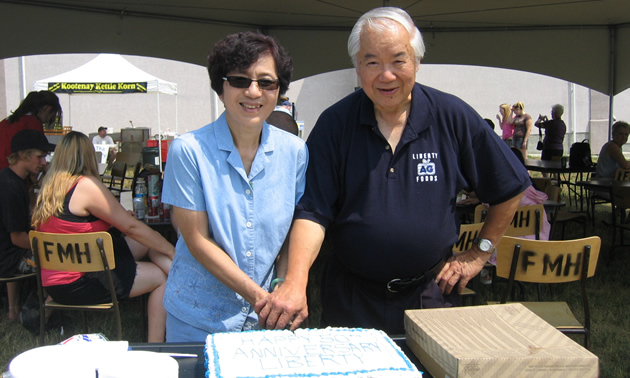 Like a constantly changing buffet of circumstances, his role offers Derrick the variety of learn-as-you-go, occasionally-off-the-wall situations that he craves.
Gifts from the past
Though Derrick has no formal training in business or human resources, the five years he spent in the government office gave him valuable knowledge that has helped him in his current role. He learned a great deal about human resources, hiring and the procedures for dealing with employees, and about the importance of structure and protocols.
The reliable structure builds confidence among the Liberty Foods staff. When a team member presents a new idea, a process is in place to determine if it is a good option to achieve the intended results.
A team approach
With a staff of about 45 people, Derrick certainly has a rich source from which to draw ideas. That source also has many opinions and many needs that must be addressed.
"You can't build a business like this without a good team, especially the way I operate," Derrick said. "I can't single out any one person that I rely on over any others. Including my parents, it's a collective effort—it's a complete team approach, with everyone playing their part. Everyone has a role and responsibilities. We keep communication lines open, and with our weekly meetings it works well."
Derrick has had a hand in hiring and retaining all but two of his staff, and those two have been with Liberty Foods for more than 25 years.
"This is their store," he said of the team. "We go to work every morning because we want to serve our community."
Being in Vancouver and not directly involved in the minute-to-minute operations does present some challenges, but Derrick sees them as the variables that keep the work interesting.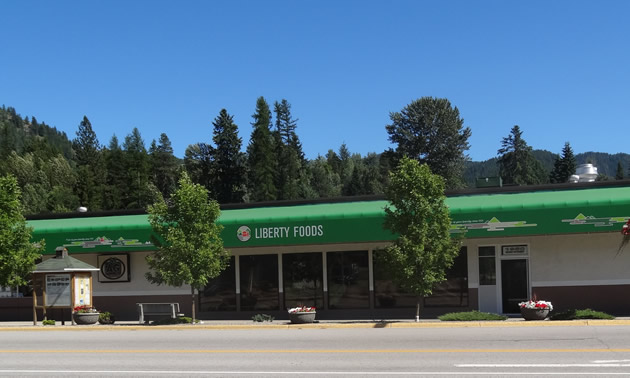 Into the future
Since taking on the leadership role at Liberty Foods, Derrick has overseen some changes. The store now has a delicatessen and a bakery—currently the only ones in Fruitvale. The meat department has evolved into one of the best in the area and the produce department has new, more efficient tables and a new misting system.
"Our next big project will be to try and expand our meals-to-go program," Derrick said. "It's very popular in the cities. Being in Vancouver, I have the opportunity to go to a lot of independents, chains and big box stores, so I can see what they're doing and what's working."
Information from the Associated Grocers sales rep, from conferences and, recently, an independent evaluator, also help him to keep abreast of trends and issues.
"Some customers have the mindset that our prices are high," he said, "and it's true that the big box stores have lower prices on some items, but that's not always the case—we just have to try to provide them with something they can't get at the bigger stores. The evaluator suggested we come up with signature items, and that's something we're thinking about."
The right focus
Knowing that he can't match the buying power of the megastores, six years ago Derrick turned his focus to natural and organic foods. He believed that public interest in these products would be more than a trend, and he was proved right. Formerly sought only by people with food sensitivities or an unusual dedication to the environment, gluten-free and organic foods have become mainstream because they are healthy options for everyone. Sales figures on the specialty items have been rising every year.
Investing in quality signage to highlight the availability of natural, organic and gluten-free products has also paid off. Customers appreciate that in this small community they can easily find products that they're accustomed to finding only in the cities.
For the sake of improved customer relations, to nurture staff morale and pride, and to support the growth of the business, Derrick and his staff continue to seek ways to improve the facility and their services wherever possible.
"Obviously I wouldn't be doing what I'm doing without my parents' hard work, establishing the business before me," he said. "They get all the credit in the world for doing what they did and bringing the store to where it was when I came on board. I owe a lot, also, to the team spirit of the staff and the loyalty of our community.
"There are always challenges in a family business, but I certainly hope to be running the business for many years—maybe not another 60, but for the foreseeable future. For now, I'll just focus on continuing to do what works for us."
View More Sandy Smith Properties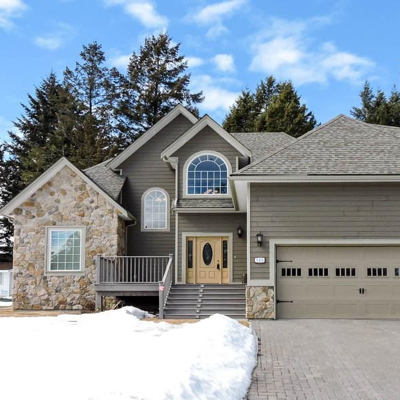 Stunning & spacious executive home in a beautiful neighbourhood 1 block to Idlewild Park, elementary school and Community Forest.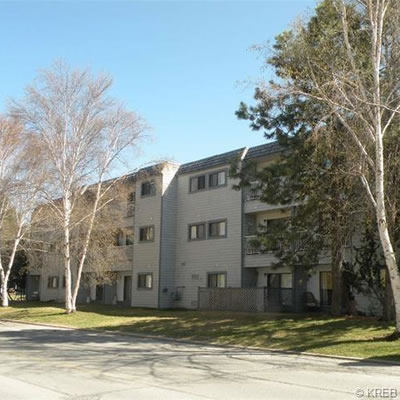 This open concept home has its own private patio and storage unit, located close to downtown Cranbrook.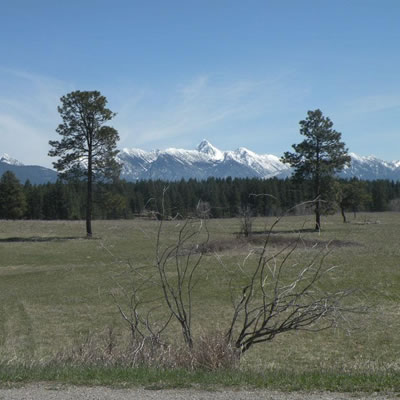 Beautiful 271+ acres of land with stunning Rocky Mountain views in excellent location just north of Kimberley and west of Wasa Lake.