Selkirk Security Services specializes in peace of mind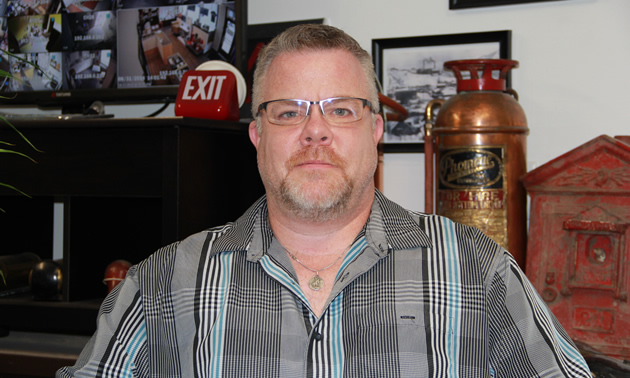 Selkirk Security Services protects your assets
William Trowell opened Selkirk Security Services Ltd. in 2006, and his business success has earned him a collection of awards and accolades from the Trail & District Chamber of Commerce and from this magazine.
Selkirk Security's technical and guard services are thriving aspects of the business, generating positive results for customers and a nice revenue stream for the company. However, the retail electronics store, which opened in 2016, is doing less well.
"It's not actually sustaining itself—it's not making money," Trowell said. "But I'm keeping it open because I don't want to see another empty storefront in downtown Trail.
"I'm passionate about the community I live in," he added. "Downtown Trail has been hit hard economically through the years, and we still have a few empty stores. It's our pride in the community that's keeping the doors of our retail store open. I'm hoping things will turn around."
Selkirk's retail store has a full lineup of security and safety products and services, including camera systems for homes and businesses, fire extinguishers, and the only fire extinguisher recharge depot in Trail. People can stop by the store and see a working CCTV system in action, thanks to on-site cameras.
Selkirk Security uses a company called Alarm.com, which allows full integration with alarm systems, including door locks, doorbells, thermostats, lights, garage doors—the owner can control virtually everything from a cellphone. They have cameras that integrate as well, with everything on one app.
"We have video doorbells that will ring through to (your) cellphone," Trowell said. "You can have two-way communication with someone who comes to your door when you're not home or not available to answer the door. It provides peace of mind and greater safety. The cameras allow you to keep tabs on your property when you're not there."
Trowell said that the latest trend within the security business is the integration of alarm systems with home automation.The market for this next stage in security is growing, particularly with the younger, more tech-savvy generation.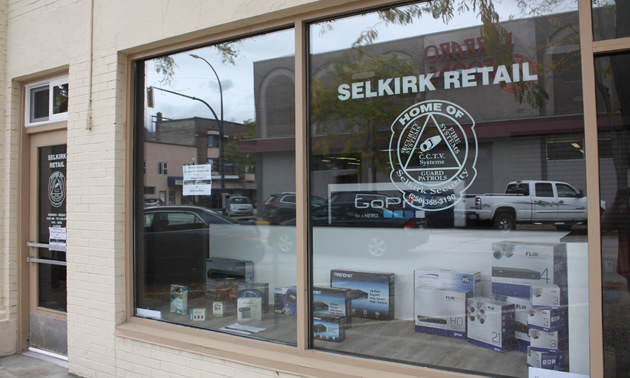 "We've brought in other technical equipment to our retail store, including tactical flashlights, GoPro cameras and spygear," he said. "We're looking at bringing in other products, including toys for kids. We've got a lot of small stuff and we're always looking to find the next thing that people would like to have. We will bring in specialty items specifically for individuals. We'd like to evolve the store into what the community would like to see."
To improve service for local residents and to make better use of his retail space, Trowell is actively trying to establish a cellular phone dealership through one of the big providers.
Since Trowell purchased the building in downtown Trail, he has improved the building with new windows, better lighting and updated signage. The staff at the Selkirk retail store can inform and educate people and demonstrate products so the customers know what they're getting and how to use it.
Selkirk also has a provincially licensed security consultant on staff, and he is available to do an assessment of homes and businesses to provide a review and recommendations for what can be done to improve safety and security.
"We've had the consultant on staff for quite some time, but it's only in the past year that there's been a demand for it," Trowell said. "People used to be complacent, thinking crime happens somewhere else, but they are becoming aware that it's here, too."
A state-of-the-art security system at your home and place of business can't actually make you happy, of course, but it can certainly help you relax. We can't put a dollar value on peace of mind—our personal security and that of our loved ones and our property has a value beyond numbers.
Visit Selkirk Security Services at 1221 Cedar Avenue, Trail, B.C., or www.selkirksecurity.ca.