Prospects at Legacy Lookout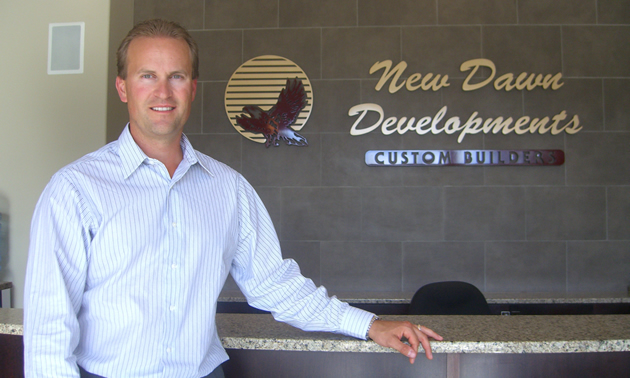 Legacy Lookout offers easy-care homes in a beautiful setting
The beautifully positioned homes at Legacy Lookout in Cranbrook are designed for adult living and offer some of the best aspects of the Canadian lifestyle. Their location at Wildstone Golf Course includes awe-inspiring views of the Rockies, the warmth of a small community, minimal outdoor maintenance, and the comforts and conveniences of an enviable standard of living.
Chad Jensen, president of New Dawn Developments, said, "We wanted to build something extraordinary here—something that is truly appealing, and not just a grid of houses.
"We spent a lot of time working out a street design and lot layouts that would maximize the open areas and green space, and allow every home to have beautiful mountain views. We also considered practical aspects and lifestyle, and we're incorporating landscaping and maintenance into the strata responsibilities."
Legacy Lookout is made up of 69 condominium residences (Legacy Summit), including 15 penthouse units, and 61 single-family homes. The condominiums will each have air conditioning, at least one sun deck, and secure, heated underground parking—a first for Cranbrook.
Seven house designs provide a variety of options for the future residents. The houses have a footprint of 1,000 to 1,400 square feet, many have walk-out basements and each has a double garage. These homes are designed for easy living to suit the adult who wants a home with few maintenance requirements, and have plenty of versatility.
"The zoning allowed us to build as many as 196 homes," Jensen said, "but we've kept it to 130 to preserve the spirit and the appeal of the development. The location and views from this piece of land are some of the best in the area, and we are excited to be one of the first developers to offer such a unique design."