Manage your money through COVID-19 with assistance from a financial advisor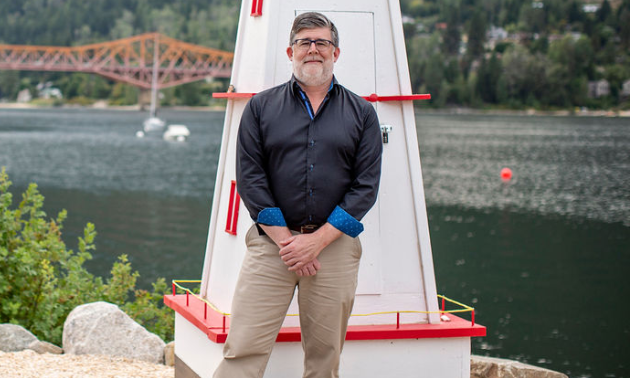 Colin White has 30 years experience as a portfolio manager at White LeBlanc Wealth Planners, HollisWealth, in Nelson, B.C.
Knowing how to manage money is tricky at the best of times and made all the more challenging during the COVID-19 global pandemic. Fortunately, there are professionals who have been through massive hurdles in the past and learned how to overcome them. Colin White, Portfolio Manager of White LeBlanc Wealth Planners, HollisWealth in Nelson, has 30 years experience and has been through the tech-wreck of 1999-2000 and the financial crash of 2008. He remains unphased by our recent challenges and explains why you shouldn't be either.
During uncertain times like this with the COVID-19 pandemic, is it really an appropriate time to invest?
The biggest obstacles to accumulating financial wealth are fear and greed. If you are feeling fearful or greedy, you are likely to make a decision that will destroy wealth.
If you sit back and consider that the global economy has dealt with events on the scale of global pandemics over and over again throughout history and the global economy has found its way to move forward, that's something you can believe in.
There's no point trying to figure out in the short term what's going to happen this week, month or year. There are too many unknowns. You can never be sure. The smartest people I know are never sure of anything.
The way we describe building an investment portfolio is "We build boats. We don't predict the weather." If you're designing the hull of the boat, you're designing it to survive in all climates and on average, on time, get you where you need to get. If you get too specific about it and say "This is going to be a flat-bottom boat for calm seas because that's all I see," You've built in a fatal flaw.
You're trying to survive amidst all climates. Plan for all eventualities and know that the world will throw a curveball at you from time to time. That's the reality.
Invest short term money for short term and invest long term money for long term.
When is the best time to invest?
If you've got money that you're not going to need for the next five years, then you should be looking at a long-term strategy. If you're going to want to spend the money in the next couple of years, don't expose it to any fluctuation. That's a rule of thumb.
I've watched people wait four to five years for a good time to invest and that lost time cost them. Accept the idea that you cannot predict things in the short term. You can never be 100 per cent confident in anything.
Keep your short term money liquid and available. Don't put it in anything that's got any kind of fluctuation to it.
Your long term strategy should be balanced. It shouldn't be all oil or gold or Canadian bank stocks. It shouldn't be narrow. It should be well diversified.
How does investing change with age?
Generally, you want to reduce the risk. More importantly, you want to completely understand what role your investments are going to play in your retirement.
Retirement changes as you get older. You want to understand your role. If you have a full pension, then your retirement may not change a lot.
We get a lot of people in retirement in their 60s and life expectancy is in the 80s so your portfolio has a 20 year plan horizon. But if you're retiring and day one of your retirement you start drawing on your investments, that's a different reality. You take quite a bit of risk off the table in that situation. There's nuance.
I've had a client come into my office and say "I want to retire so I need to come see you." I start asking him questions and he says, "This is the best job I've ever had. The guys are great to work with. I've never had more fun in my entire life. This has been a great experience." So I said, "Why are you retiring?" He didn't have an answer other than he'd hit his age in which he was supposed to retire. I said, "That's a stupid reason. Go back to work. Come back and see me when you're not having fun." He laughed and said, "You know what, you're right!" He'd gotten so fixed on "I have to retire at this point," that he completely forgot that wasn't necessarily a thing. He had the power to make a different decision.
What he was lacking was perspective. He wasn't actually listening to himself. All his friends told him he should do a certain thing and he just bought it. He never stopped to consider it. I just asked him a simple question and his whole reality blows up. "Why would I walk away from all of this? My wife doesn't want me at home. I was being stupid!"
That's what a good advisor brings to the table. He or she can listen to you and reflect back to you a new perspective. That's the biggest thing.
Why invest with White LeBlanc Wealth Planners?
We've set out to do it the right way. We listen to clients. We have the widest possible range of investment solutions. We have a tremendously experienced and credentialed team. We're genuine about wanting to make every client's situation better. We have licenses to trade anything that's publicly traded. We do tax planning. We have a wide breadth of practise. Any of our clients that need any aspect of our knowledge, it's available to them.