Make your next move to The Woodlands at Wildstone!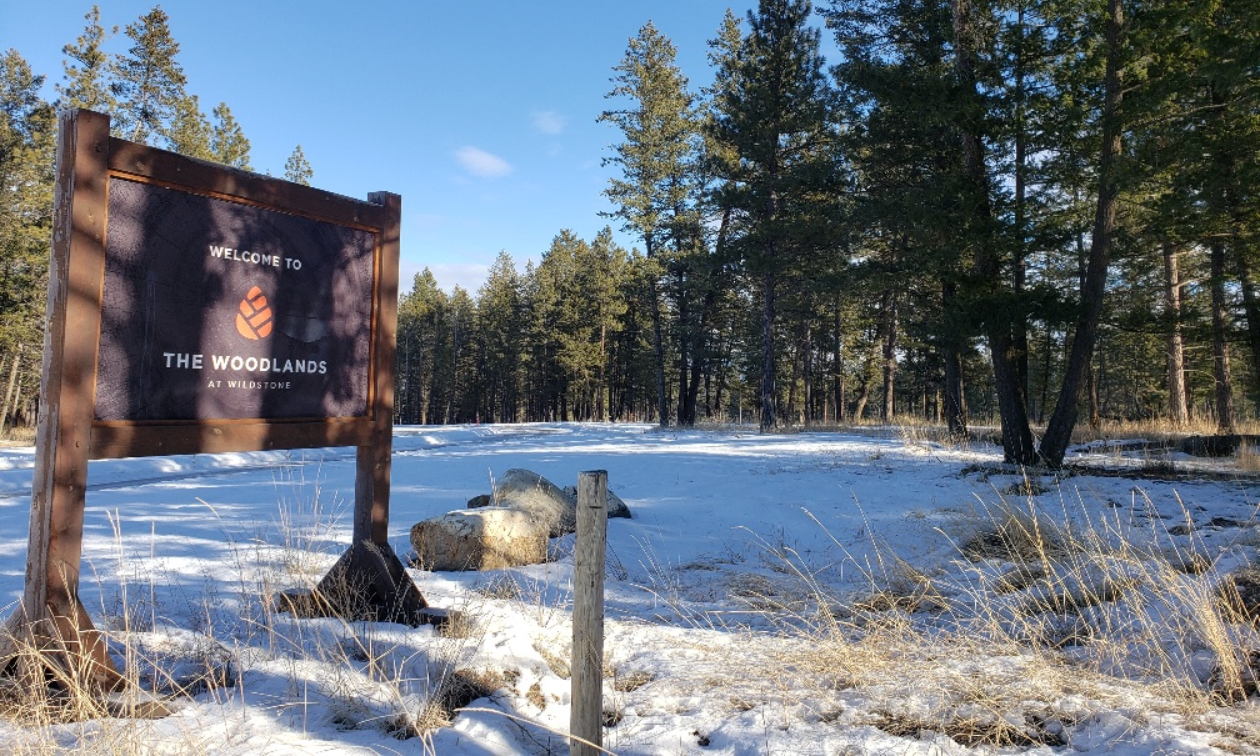 The properties at The Woodlands are ideal for a primary residence, a getaway or an investment property
The Woodlands is a gated community in the heart of the Wildstone Golf Course. It features beautiful spacious bare land strata lots with a building scheme that protects the integrity of the development. The lots are surrounded by breathtaking mountain vistas, forested areas and Wildstone Golf Course. The lack of a through road allows for a more exclusive and private setting.
The Woodlands ownership, headed up by Patricia Pollitt, Gary Pottage and Clint Cawsey, features an experienced team of partners and stakeholders from Cranbrook and various locations in Alberta. They are committed to providing legacy ownership opportunities. They have worked directly with the community and contractors in Cranbrook in developing The Woodlands and they appreciate the people and the resources that have all worked together to make The Woodlands a reality.
The Woodlands is a sound sign of the region's continual steady growth and development and promises a strong future
The Woodlands is part of Wildstone, an evolving, diverse, recreational and golf community that is situated in the heart of British Columbia's Rocky Mountains in Cranbrook, B.C. Cranbrook offers the finest in four-season living with more sunny days than anywhere else in Canada! Cranbrook has one of the most affordable real estate markets in B.C. and is being chosen by purchasers for its services, lifestyle and endless outdoor recreational opportunities—skiing, golfing, hiking, biking, camping, fishing—limited only by your imagination.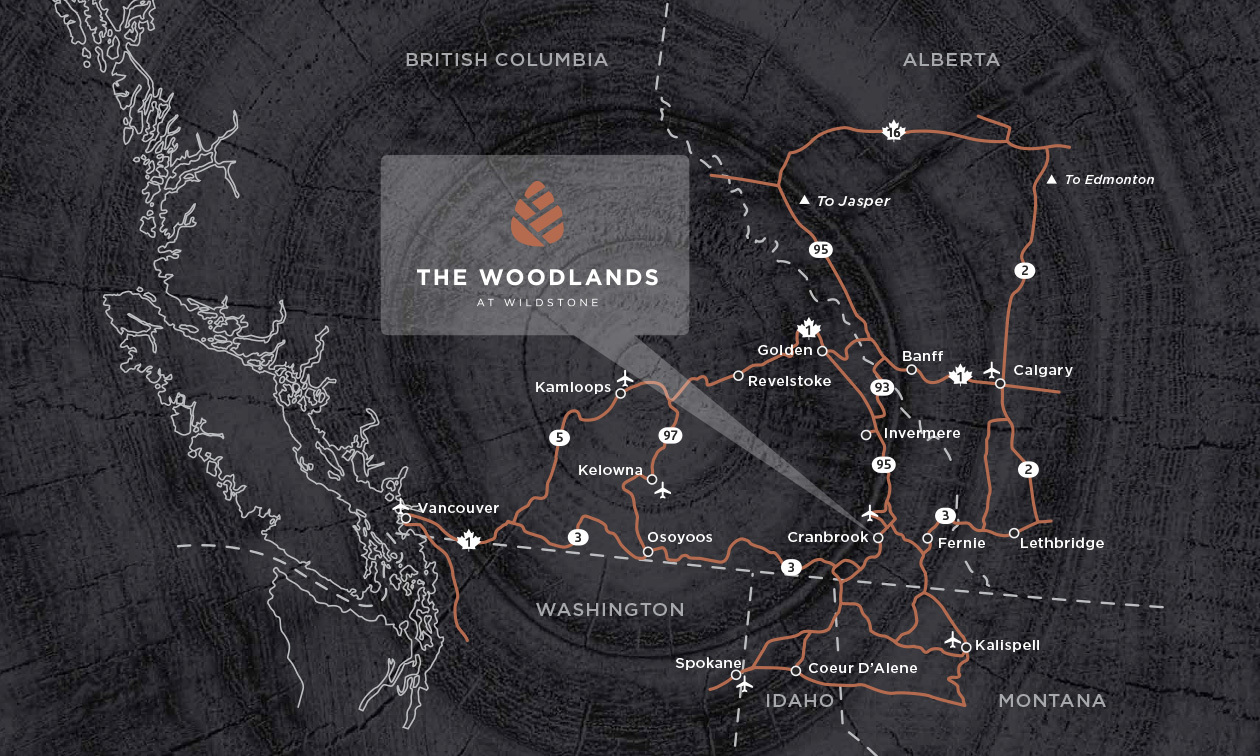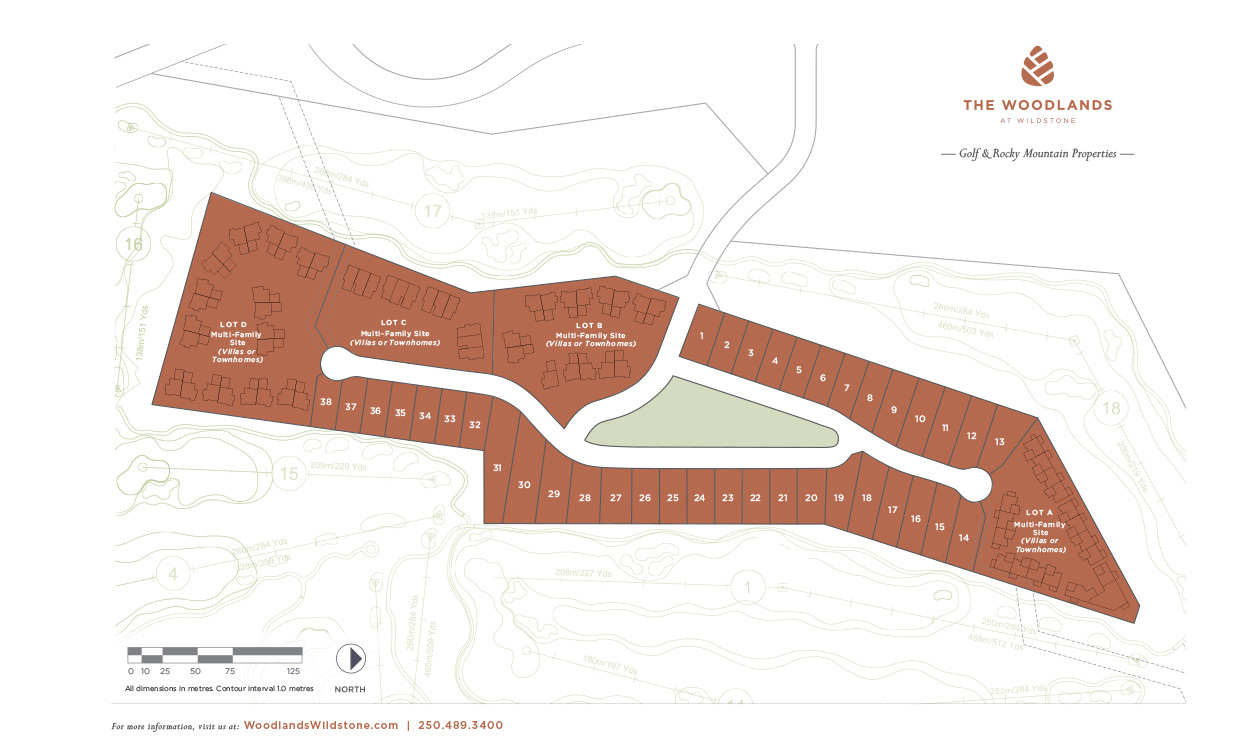 Nothing really compares to these properties in The Woodlands. They offer exclusivity and distinctiveness yet bring the best of the warmth and approachability of the Kootenays. There's nowhere else in the province that offers this combination of Kootenay lifestyle, mountain and golf living, custom home building opportunities and incredibly competitive pricing.
The possibilities are endless—dream big, build smart, with the builder of your choice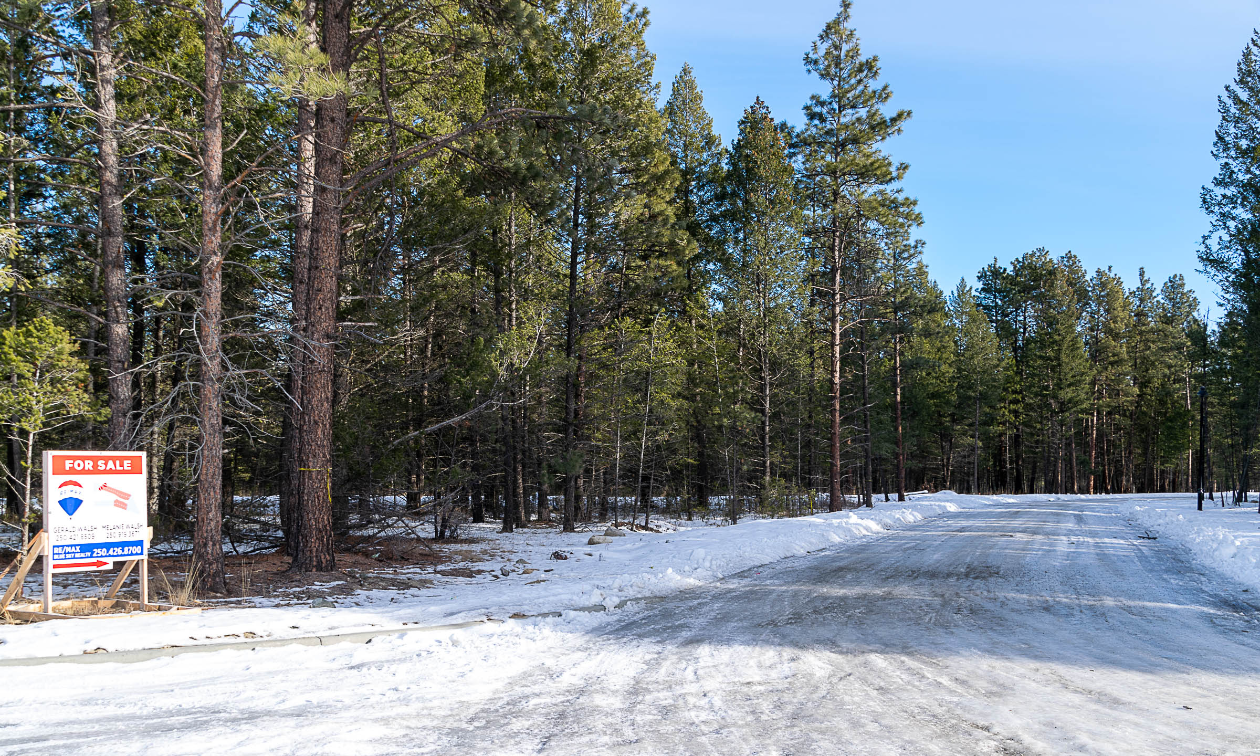 Exclusive entrance into a gated community
Phase 1 features 19 single family lots
Frontages vary from 60 to 90 feet
All lots back on to one of five fairways
16 villa sites coming soon
Incredible views of the Rocky Mountains
Lots embraced by stately pines
Pristine grassy meadows
Choose your lot
Choose your builder
Architectural guidelines in place
Options for suites and second garages
Minutes away from the Canadian Rockies International Airport
A major regional hospital is minutes away
All amenities, from big box to boutique shopping

PHASE 1 LOTS are SELLING NOW in this exclusive development, with TWO LOTS SOLD already.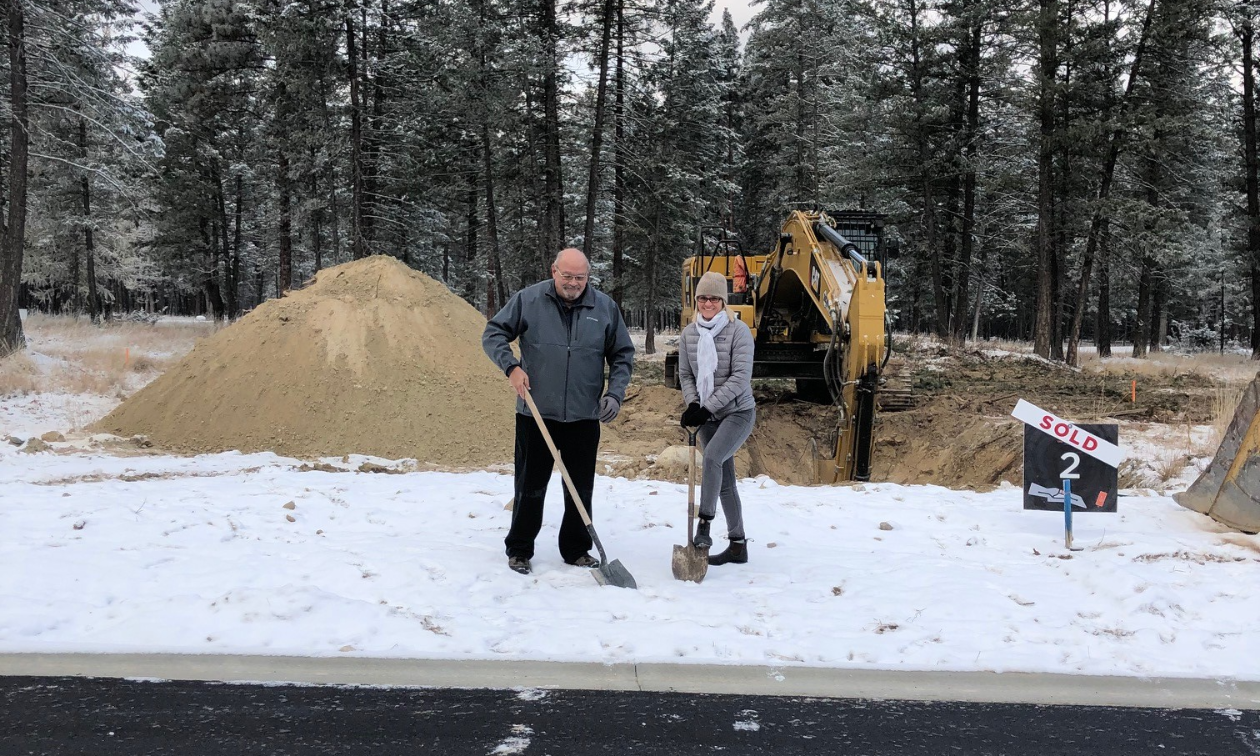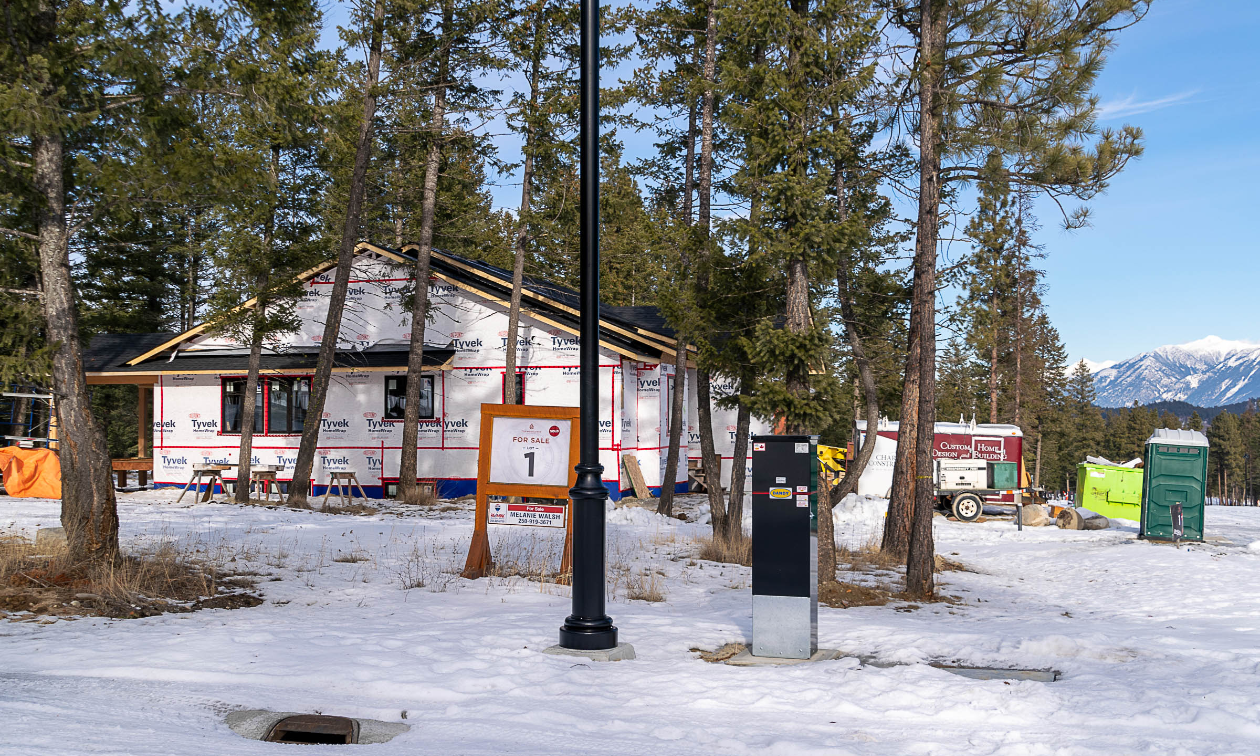 The real estate market is booming in Cranbrook. Annual sales figures report that the average residential price in the region increased by 11.5% for all residential property types and by 13.5% for single family homes in 2020. Here's what two leading realtors have to say about the opportunity to own a home at The Woodlands at Wildstone:
"There is an increase in new home development and builders are excited about opportunities to build in the Woodlands at Wildstone," said Gerald Walsh, licensed realtor for Re/Max Blue Sky Realty. "Unlike other developments in Wildstone, where it has been required to use developer builders, the Woodlands allows for your choice of builders with more flexibility in your design. Woodlands is such a nice area with stellar views. My dream would be to build a house in the Woodlands with a focus on outdoor deck living."
"Residents understand that life isn't always about work, but perhaps scaling down, slowing down and living the dream," said Melanie Walsh, licensed realtor for Re/Max Blue Sky Realty. "Purchasers are selling their high-priced homes and buying the equivalent house for far less in Cranbrook. Cranbrook is a place to enjoy an authentic Rocky Mountain experience."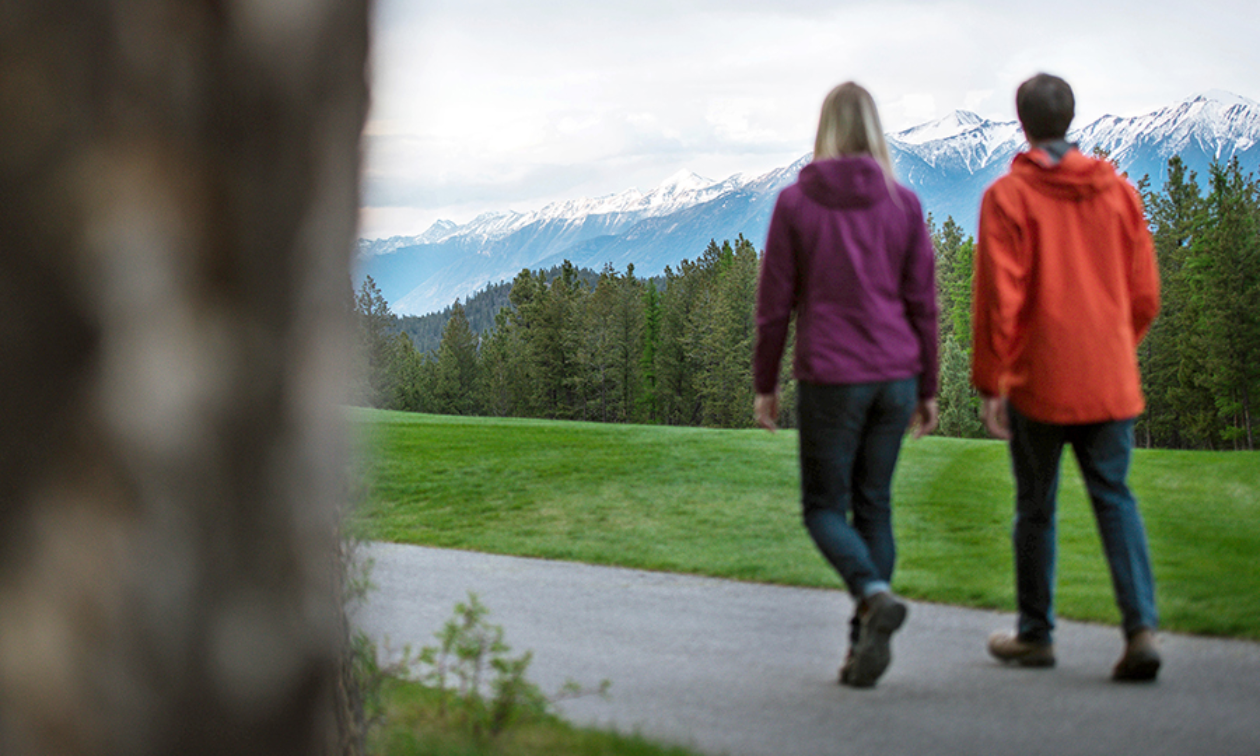 The multi-sites are available for builders or developers. More information is available on size, zoning and densities.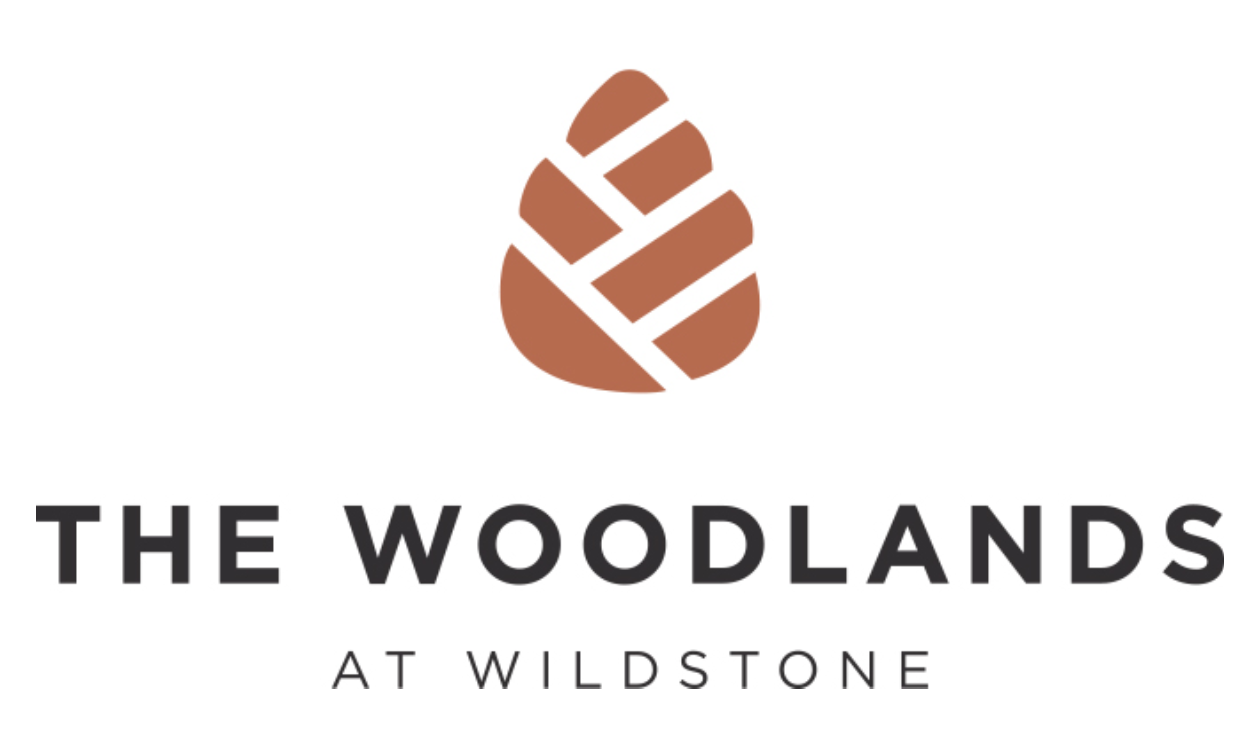 www.WoodlandsWildstone.com
250-489-3400

MELANIE WALSH GERALD WALSH
Licensed Sales Agent Licensed Sales Agent
REMAX BLUE SKY REALTY REMAX BLUE SKY REALTY
928 Baker St. 928 Baker Street
Cranbrook BC V1C 1A5 Cranbrook BC, V1C 3S4
Cell: 250-919-3671 Cell: 250-421-8509
Office: 250-426-8700 Office: 250-426-8700
Fax: 250-426-3600 Fax: 250-426-3600
[email protected] [email protected]
Supporting contractors
The Woodlands at Wildstone offers the opportunity to dream big and build smart, working in concert with these renowned and experienced builders:

JB Charlton Homes believes that building a custom home should be a fun, positive experience. Their mission as a custom home builder in Cranbrook is to make your "year of the house" the best experience of your life.