Kootenay Career Development Society offers a hefty helping hand to both businesses and job seekers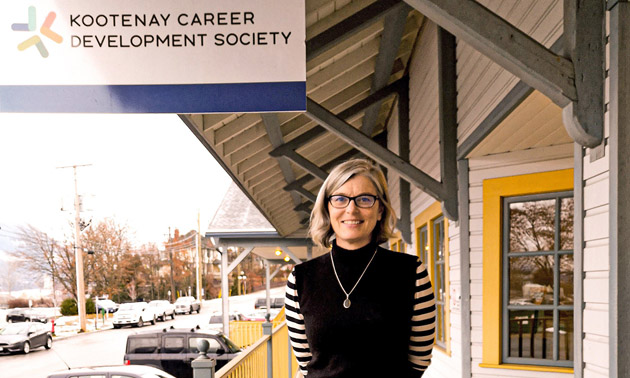 "Any business wondering if we can help can simply give us a call; we'll be happy to identify ways we can help you!"
The Kootenay Career Development Society (KCDS) is not just for job seekers. The non-profit organization provides many valuable services to businesses throughout the Kootenays, as executive director Jocelyn Carver explains.
"People traditionally think of us as supporting job seekers. This is true—we've helped thousands of people find and keep work," said Carver. "But employers are also our clients! We work with more than 100 employers across our service area."
Carver has been with KCDS for over five years and is based in their Nelson WorkBC Employment Centre. The organization also has WorkBC Employment Centres in Trail and Castlegar. (KCDS works with partners that run additional employment centres in our region. See sidebar below for a list of partners.)
We asked Carver to explain their services for businesses and job seekers alike, especially given the challenges presented by the COVID-19 pandemic.
"Businesses owners are even busier now that they were pre-pandemic," said Carver. "So many of the businesses we work with are trying to carve out the time to adapt their businesses, while often being primary workers in their businesses and, of course, being responsible for routine ownership/management functions. I'm so proud and impressed by what businesses in our region have managed to withstand and accomplish."
How are businesses, KCDS among them, needing to adapt in these times? The pandemic pivot!
The pandemic pivot to virtual services
Businesses were already increasing their virtual services and sales before the COVID-19 pandemic, but the pandemic made that pivot need immediate and mandatory.
"As many businesses know firsthand, being able to move services online is more important than ever," said Carver, who first had to help KCDS make the pivot and then help clients do so.
"Like everyone, the past year-and-a-half has been challenging for us—but having to adapt to new circumstances has also allowed us to innovate and improve our services," she said. "KCDS has focused on ensuring that all of our programs and services can be delivered virtually. We prioritized outreach to our clients, safety for staff and clients, support for community pandemic response initiatives and developed our virtual service platforms and resources."
KCDS was not alone in needing to pivot to online services.
"With our new business climate that demands an online presence, some businesses need to learn new skills quickly to start or improve their online presence," Carver said. "KCDS can help with this too.
"Employers can visit KCDS.ca, kootenay.jobs and our two WorkBC websites 24/7 to access information and resources. We can support businesses with virtual job fairs, workshops and training, and we are developing a variety of digital literacy and accessible resources for clients across our service area.
"As an example, through the WorkBC program, eligible employers have access to the Wage Subsidy program (financial reimbursement to the employer when they hire a job seeker that requires some on-site training to meet the demands of the job)," said Carver. "This may be a good fit for businesses needing to staff up to move their services online. We have other programs that may support businesses looking to expand services to virtual platforms as well."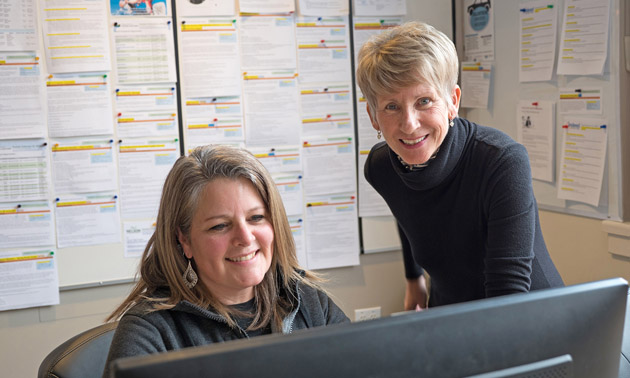 Carver is proud of her staff for their accomplishments and their wide-ranging services, some of which are now available in person once again.
"It's exciting to have developed so many new resources for employers and job seekers, most of which are now available 24/7 on our websites," she said. "And we are back to offering in-person services in compliance with Public Health Orders and WorkSafe BC regulations."
Programs and services for employers
One of the most valued KCDS services for employers is support with their recruitment and retention needs.
"Finding and managing staff is a huge time and energy investment," said Carver. "It's also true that many business owners/managers have limited resources and simply don't have the time to find out what services and financial supports they are eligible for.
"Many—actually most—of our programs involve wage subsidies for our clients. We also offer employers training supports (including financial support), can provide candidates with necessary certifications and other job start necessities, and have a very popular online job board. We do a lot of work with employers to support recruitment efforts and provide information regarding employment standards and other HR basics."
Here is a list of some of the programs and services available to businesses:
The West K Tech program helps to match individuals looking for work in the growing tech sector with employers looking to recruit. Both the new employee and the employer are supported with training and associated costs.
KCDS's free job board has job matching capacity, and their staff can help businesses craft effective job postings to attract talented candidates.
Specialized staff can help businesses with virtual job fairs. "We've had great success so far with these fairs," said Carver.
Information sessions and informational interviews are offered by KCDS. "Businesses we work with tell us that these sessions are a successful recruitment strategy for them," Carver said. "It's a great way to meet potential recruits and provide information about your business."
Because labour budgets are a significant business expense, KCDS can help offset the costs associated with new recruits with various wage subsidies.
A B.C. Employer Training Grant can assist businesses with training costs of new or current employees.
Job placements and unpaid work experiences are a great way to offer a job seeker a taste of what working in a business is like. These are also an effective way to meet and screen potential new hires.
KCDS's support for clients and employers doesn't end when they are hired. Job coaching and job sustainment supports are also offered. "We are committed to making sure employment is a success for everyone," Carver said.
Carver admits that the workplace environment is still adapting and changing during this pandemic so flexibility is the name of the game.
"Just give us a call and we'll work with you to find the programs and services that match your specific needs," Carver stressed.
Looking for a job in the Kootenays?
Carver has good news for you!
"In our region, there are actually a wide variety of job postings," she reported, "from health care and human services to retail, transportation, food services and a variety of trades-related positions in manufacturing and resource industries.
"We are perhaps best known for delivering the WorkBC program, but we have multiple programs that are designed to meet the specific needs of residents looking to gain new skills, get training or certification, look for work and get financial support for the help they need."
Here are a few examples of programs and services available for job seekers:
The Fast Forward program helps young adults to gain employment skills and work experience. They can "earn while they learn" as the program provides living support to all participants.
The RAFT program is for job seekers wanting to go into the retail, accommodation, foodservice and tourism sectors. These sectors are always in need of skilled employees.
Job seekers and new hires can access financial support to ensure they have what they need to start the job. These financial job starts can include workwear, footwear, bus fair and gas cards, among other needs.
Staff can assist individuals with career exploration and the associated training and skill development needed. That includes the B.C.'s Career Guide for Indigenous People.
The KCDS Virtual Services is an online platform designed to support clients with all their employment needs remotely.
And last but not least, check out KCDS's job board.
A phone call away
For businesses, employers and job seekers of all stripes, assistance is just one phone call away.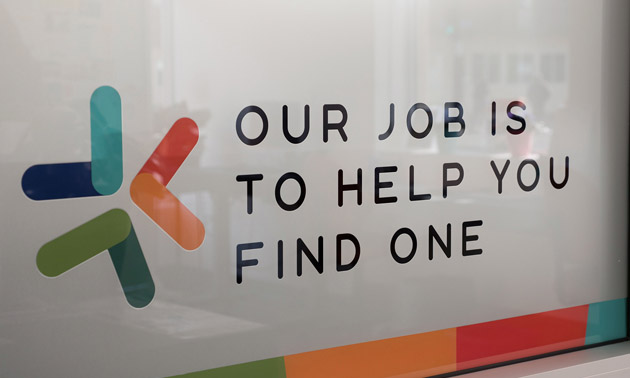 "All you need to do is give us a call, and we will help you navigate to the services and supports that best meet your needs," said Carver.
_____________________________________________________________________________________________
. . .
_____________________________________________________________________________________________
Employment service organizations in the Kootenay and Boundary region
Kootenay Career Development Society (KCDS) is part of an "extended family" of organizations that work collaboratively to provide employment and self-employment services to clients and to support businesses in the Kootenay and Boundary region. These organizations include:
Community Futures Boundary
Community Futures Trail
Community Futures Central Kootenay
Career Development Services
Arrow & Slocan Lakes Community Services
Kootenay Employment Services
Immigrant Services Society of BC
"We are stronger together and always happy to combine forces to support our business communities," said Jocelyn Carver, executive director of KCDS.