Balance your investment portfolio with the right recipe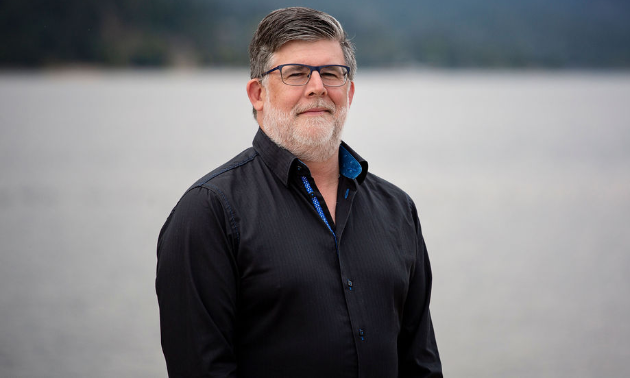 Here's how to work well with a financial advisor
The DIY (Do-it-yourself) model is becoming more popular these days, but that isn't necessarily a good thing. When considering something as important as making sound financial decisions, having a trusted professional to work with and learn from can be the difference between financial peace and pecuniary panic. Colin White, Portfolio Manager of White LeBlanc Wealth Planners, HollisWealth in Nelson, has been guiding clients to financial wellness for 30 years. He has a lot of practical advice to share to those eager to make intelligent economic decisions regarding their short and long term financial strategies.
Why use an investment firm?
The volume of information that is available to everybody today can be overwhelming without proper experience, credentials and access to information. You're not equipped to deal with all the complexities of the modern investing world.
The do-it-yourself investment option has its place but professional investment advice can help you accomplish your goals better. The difference would be between having a collection of investments and having a portfolio.
If you build a portfolio, you have a group of investments in line to meet your goals. If you choose a bunch of individual investments, you may not have something that is going to work as well for you.
The balance in investment portfolios is important. It's like making a really good chocolate chip cookie. You may really like chocolate chips, but if you put in too many chocolate chips in your cookie, you end up with a bad cookie. The balance is important.
How does a financial advisor create that proper ratio?
1. If you're dealing with a financial advisor that does portfolio construction, they're taking a look at investment opportunities that will be available across the globe, finding out what countries, areas and industries make sense at a given point in time.
2. They're also looking at asset classes. What kind of investments make sense, whether that's fixed income, bonds, stocks, real estate—all different kinds of investment classes.
3. Thirdly, they're also looking at styles. Sometimes high tech businesses are in favour. Sometimes it may be the more stoic industrial and utility kinds of investments that makes sense.
At any point in time, you have these three variables moving. You try to weave all of that together in a cohesive strategy. That's a portfolio. It takes a lot of education and perspective to put together to meet the goals of the client's situation.
What can a financial advisor provide to a prospective client?
The biggest thing a financial advisor can bring to the table is perspective. I've worked with hundreds of people on financial plans all across Canada throughout all different stages of life. Every one of them has taught me a little bit. When I sit down to talk with a brand new client, I've worked with people that are pretty similar to that person, and I've worked with them when they were five years older so I know some of the things that may come next. Sometimes it lets us ask a leading question that plants a seed for someone to consider. I let them find out what is important to them.
What are some myths about investing that people should be aware of?
A lot of people are looking for shortcuts. There's a huge market for people who want to take shortcuts. In my professional experience, there are no shortcuts. Oversimplification will fall apart in one way or another.
How can clients be sure that their financial advisor is working hard for them?
Is your account performing from an investment perspective? That can be the bottom line. It sounds simple but it's not.
Always look at things in risk perspective. Try to understand the level of risk in your portfolio and the return you're getting for that level of risk. If you're comparing your investment return to the hottest performing investment class, you're always going to look ugly. Make a more reasonable comparison. Sometimes that's getting a second opinion, going to another financial advisor and asking them to do a critical look. They're often going to tell you to make a change. You'll have a second professional opinion to consider. Decide on which makes more sense for you.
Another way to know if you have a good financial advisor is if they maintain contact. Make sure that you hear from them on a regular basis: phone calls, meetings, newsletters, emails, posting videos online. That's something you should expect from your advisor. If you don't get that, then they might not be working that hard for you.
Then there's availability. You should be able to call them up and say "Hey, I've got a statement on my pension. Can you take a look at it for me?" That should be the kind of thing they're willing to do and able to do within a reasonable time frame. Are they available to you to look at selling the house or buying a car? They're there to help you make financial decisions as you go along.
Why invest with White LeBlanc Wealth Planners?
We've set out to do it the right way. We listen to clients. We have the widest possible range of investment solutions. We have a tremendously experienced and credentialed team. We're genuine about wanting to make every client's situation better. We have licenses to trade anything that's publicly traded. We do tax planning. We have a wide breadth of practice. Any of our clients that need any aspect of our knowledge, it's available to them.
This presentation was prepared by Kootenay Biz and is not endorsed by HollisWealth®, a division of Industrial Alliance Securities Inc. The opinions expressed are based on an analysis and interpretation and do not constitute an offer or solicitation to buy or sell any of the securities mentioned. The information contained herein may not apply to all types of investors.