Food for the future, for all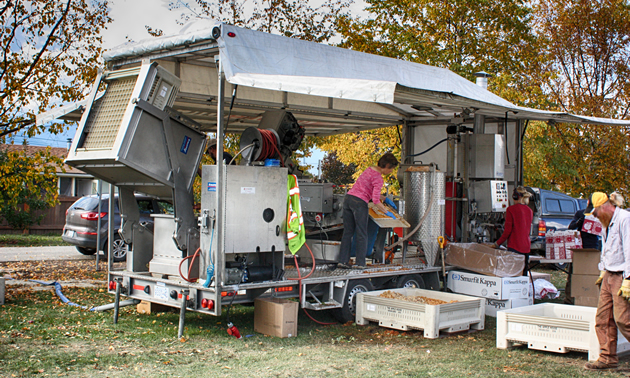 The Creston Valley pays more than lip service to local food security
The fertile Creston Valley is a visual feast for travellers as they pass, and its green fields provide a feast for the palate, too. The valley is home to gardens, orchards and farms of varying sizes, and the agri-food sector is widely recognized for its vital importance to the region's economic base.
Several agriculture initiatives, including Fields Forward and the Creston Valley Food Action Coalition (CVFAC), are making important contributions to food security in the Creston Valley and the surrounding region. The CVFAC operates Creston's award-winning farmers market, the Harvest Share program and the Dan McMurray Seed Bank.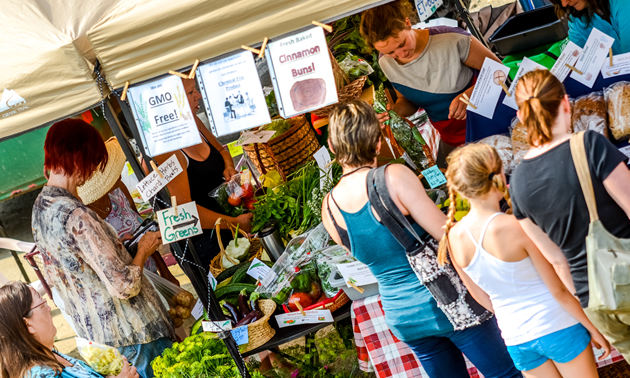 "Vendors at the market are home gardeners, smaller orchardists and mixed farmers," said Dave Mutch, owner of William Tell Family Estate and president of the CVFAC. "Many younger people are growing their own produce and bringing it to market—food security is a big thing here."
Thanks to generous funding from Electoral Areas A, B and C of the Regional District of Central Kootenay and additional support from the Town of Creston and several other sources, Fields Forward has purchased a mobile juicer to make optimal use of the region's home-grown bounty. Instead of going to landfills, more than 100 metric tons of unsold fruit and vegetables from local producers will be diverted to the mobile juicer. The juice that is produced will be packaged for sale and donations, and the byproducts will be used for livestock feed and fuel.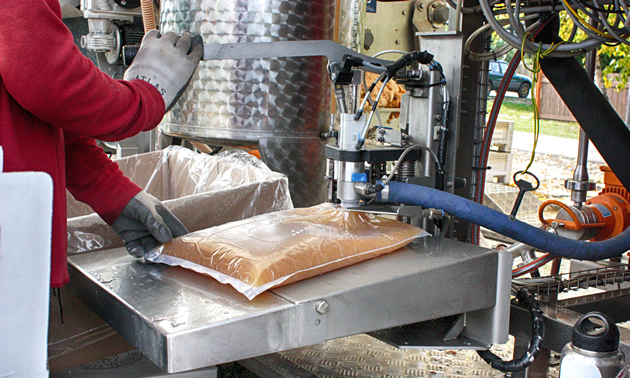 "Getting fresh food and vegetables to community members who might not otherwise get them is one of the most important things we do," said Mutch.
"We're investing taxpayer money into something that's going to be very beneficial for the entire area," said Area B director Tanya Wall.
View More Sandy Smith Properties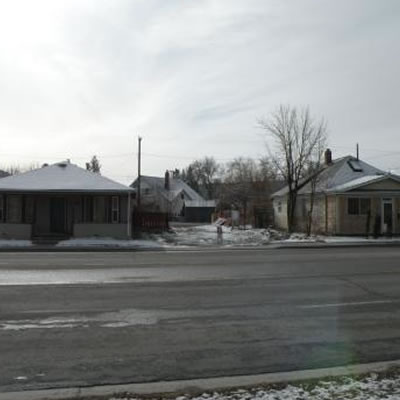 Affordable C2-zoned 4026 sq. ft property with highway frontage in Cranbrook, B.C.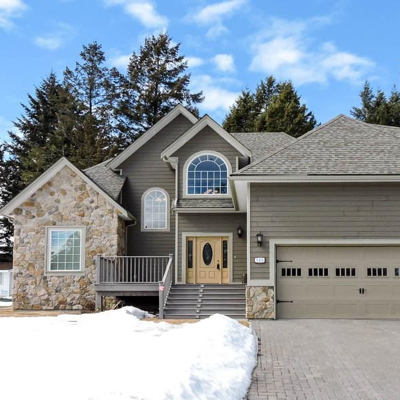 Stunning & spacious executive home in a beautiful neighbourhood 1 block to Idlewild Park, elementary school and Community Forest.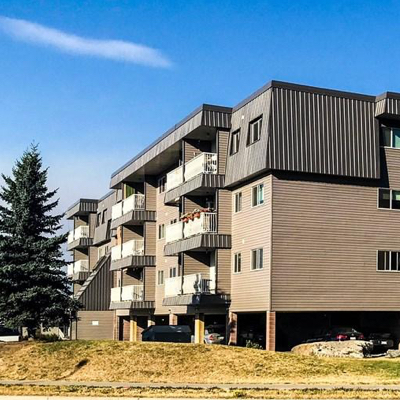 Newly updated two bedroom unit in Shannon Court on third floor with great views.