Business in Profile: Signs, Banners, Vehicle Graphics - meet the team at Nelson's Speedpro Signs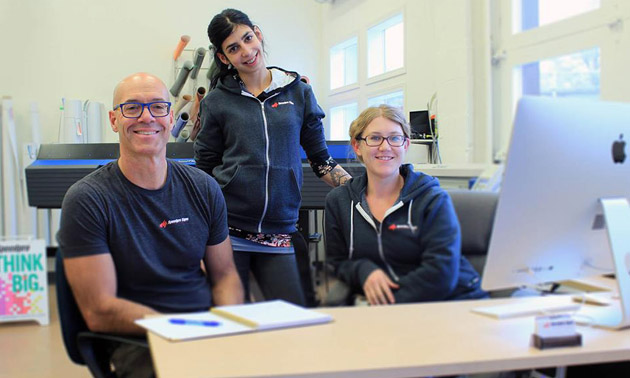 Need to make your business more visible? Nelson's Speedpro Signs offers complete and effective marketing packages
There are sign companies and then there are marketing companies. Nelson's Speedpro Signs combines the best of both aspects of sign making and marketing into their business — all with the goal of making businesses more visible and your marketing more effective.
"We're not a sign company, we're your marketing team," says Murray Kimber, owner of Speedpro Signs in Nelson. "Everyone at Speedpro Nelson comes from a design background and creating great visuals that make you look exceptional is what we value most."
He adds, "We understand that what makes Nelson unique is the diversity of its business community. Unique shops with visionary owners offering great products and experiences. And we love that. Your business is beautiful. Let it soar!"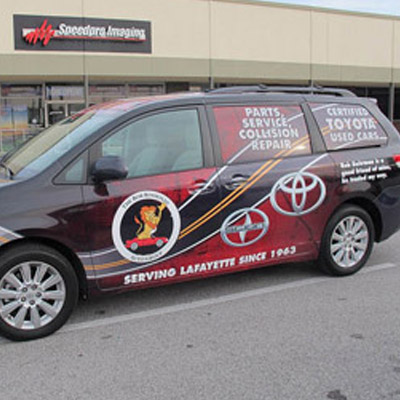 Nelson Speedpro offers the highest quality production of signage, event and brand awareness products, along with complete graphic design, branding & creative concept services. Nelson Speedpro can provide the creativity and strategic expertise to bring real magnetic appeal to your business.
Here are some of the key services at Nelson Speedpro:
Readable tasteful signs, banners and vehicle graphics
Reliable, inventive solutions produced in consultation with you, within your budget
The ability and experience to understand your products or services, and your marketplace in order to identify the signage types best suited for you
Technical expertise to install everything we make.
However, don't just take Nelson Speedpro's word for it. See what Speedpro customers are saying about the company:
"Excellent service. Always respond quickly and the product they design/print is always wonderful. No need to go back and forth constantly to get things right; it's always right the first time."
"Customer service from SpeedPro is awesome! Also the quick turn around on jobs I send in, and the friendly and professional service. Highly recommend using SpeedPro for any print jobs you need.
"The sign we purchased is very professional looking and the employees were incredibly helpful in moving the sign to our car after our purchase! Very friendly and communicative staff!"
"The finished product was excellent quality, and the amazing customer service! We were blown away by the entire experience from start to finish."
So if you are looking for a marketing partner that is also a sign making expert, then check out the professional services and talent at Nelson's Speedpro Signs.
You will find Speedpro Signs at 924 Nelson Ave, Nelson, B.C., 250-352-1640.