Building entrepreneurship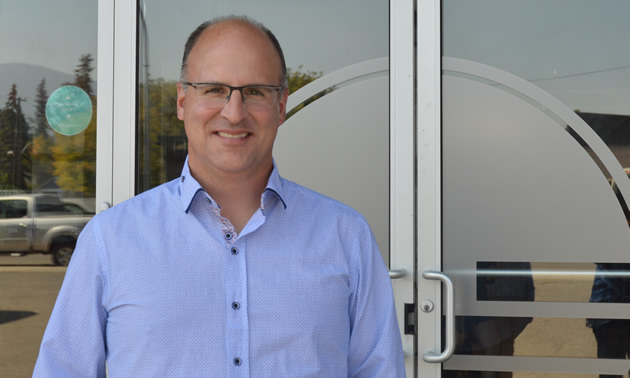 Community Futures provides training, advice and connections for business people
Community Futures helps people in rural communities become more entrepreneurial. Erik Kalacis, executive director of Community Futures Greater Trail, said that the organization's purpose is to support the entrepreneurial success of individuals through business loans programs and coaching programs, including workshops, training sessions, advisory sessions and events.

We spoke with the managers of the five Community Futures offices in the Kootenay region, and here is what they told us:
Andrea Wilkey, Community Futures Central Kootenay
Community Futures Central Kootenay offers workshops that are available to the general public through our Small Business Training Center. The workshops cover a variety of topics including bookkeeping, social media marketing and human resources. We are also offering new workshops titled Introduction to Cannabis Business and Buying a Business. To learn more, visit futures.bc.ca.
Wendy McCulloch, Community Futures Boundary
Since the spring freshet of 2018, Community Futures Boundary has submitted two applications to the Province of B.C. and was granted funding to further assess several opportunities, including a community centre for Grand Forks and the surrounding area, and funding for a two-year pilot program for more focused economic development service in Area D and the City of Grand Forks.
Cindy Maloney, Community Futures Revelstoke
One exciting initiative from Community Futures Revelstoke is a local community farm. This project intends to support the creation, retention and expansion of local food enterprises to improve the sustainability of Revelstoke through increased food security. To do this, we are offering business training for new farmers, providing them access to land and equipment and giving them on-farm support and mentorship.
Sean Campbell, Community Futures East Kootenay
We will further enhance our connections with our communities in 2019 and introduce improvements to our website, with a new business-related blog, additional resources and a pilot partnership with the GoForth Institute. We are exploring new partnership opportunities with College of the Rockies to deliver a series of small business workshops this fall. CFEK is committed to ensuring that entrepreneurs and businesses have access to capital for starting, growing and expanding businesses.
Erik Kalacis, Community Futures Greater Trail
Community Futures is a community lender. We welcome commercial loan inquiries from businesses looking for capital. We have a slightly different approach to business financing that is more risk tolerant and community-oriented. We want entrepreneurs to know that they can turn to Community Futures for advice