Building community from the ground up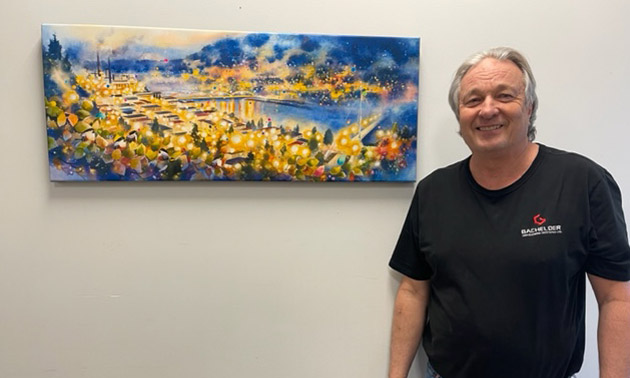 New housing development is expanding housing options in the South Kootenay region, including Trail and Rossland.
"If you build it, they will come" is the message being realized in the South Kootenay region, where new development is expanding housing options for the region's diverse demographics.
Acting as the hub of the business community, the Trail & District Chamber of Commerce is welcoming developers and builders as members. Executive Director Erika Krest is thrilled to see activity building in the region, explaining that securing adequate housing is an obvious necessity for residents.
"The challenge right now in our community is that we are unable to retain citizens with high-paying jobs, because of the shortage of high-quality residential homes. They end up choosing to live outside of the South Kootenay region and commute into work," she says. "The downfall is that they do their shopping outside of our region; that's a missed opportunity for our small and medium businesses."
John Bachelder of John Bachelder Construction Ltd., who has owned and operated his business in Kelowna for 30 years, recognizes the value of building community connection. A member of the Trail & District Chamber since 2018, he fell in love with the Trail area in 2005 and purchased a 60-acre property behind Canadian Tire. After 15 years waiting to break ground, he has now sold the lot to another developer.
"The purchase was a decision I made with my heart, but unfortunately the timing wasn't right for me to do something with it myself. The developer I sold it to has plans for the property, which is really great for the community," he says. "I love the area and have made so many wonderful friends over the years in Trail – my wife jokes that I should run for mayor! It feels great to see the development going forward; I'm happy that I'll be able to look at it one day and go & 'Yeah, that's what I envisioned.'"
While the scope of the project has yet to be confirmed, Thea Hanson of Thea Hanson Real Estate (RE/MAX All Pro Realty) confirms the land will be developed for residential housing.
"It's premature to share more at this time, but I can say we're working toward finding the niche to satisfy multiple types of housing needs," she says. "The developer wants to address lack of housing at all levels."
Realtors are busier than ever, but are dealing with an inventory shortage since COVID-19 changed the remote-working landscape. Many people are choosing the South Kootenay as a desirable place to live, recognizing the recreation and lifestyle perks backed by professional opportunities in the growing economy.
"This area is being rejuvenated; people are coming, and they're coming with equity," says Hanson. "The cost to build wasn't previously justified by the market value, but now we're seeing places selling for $900,000 to $1.4 million in Trail and Rossland, so it makes sense from an investment standpoint."
The region hasn't seen new residential construction at this level for decades: new townhouses are being built in Waneta on the river, loads of construction is underway at Redstone Resort in Rossland, and a new expanded school is slated for Trail's Glenmerry Elementary. With multiple pockets of people settling in the region, the local communities will benefit from professionals, young families, and retirees all investing in South Kootenay communities.
"It's like they kind of found us – this hidden gem – and they're telling their friends," says Hanson. "And having new people energetic and passionate about where they live is a positive when it comes to boosting demand and interest in local businesses selling products and services, too."
Interested in becoming a Chamber member? Our membership page has information on member benefits.
Keep an eye out for more Chamber Stories, published monthly in the Trail Times as well as online. Please also follow us on social media: Facebook / LinkedIn / Twitter / Instagram and sign up for our newsletter.