A joyful rebranding in Cranbrook by Elation Enterprises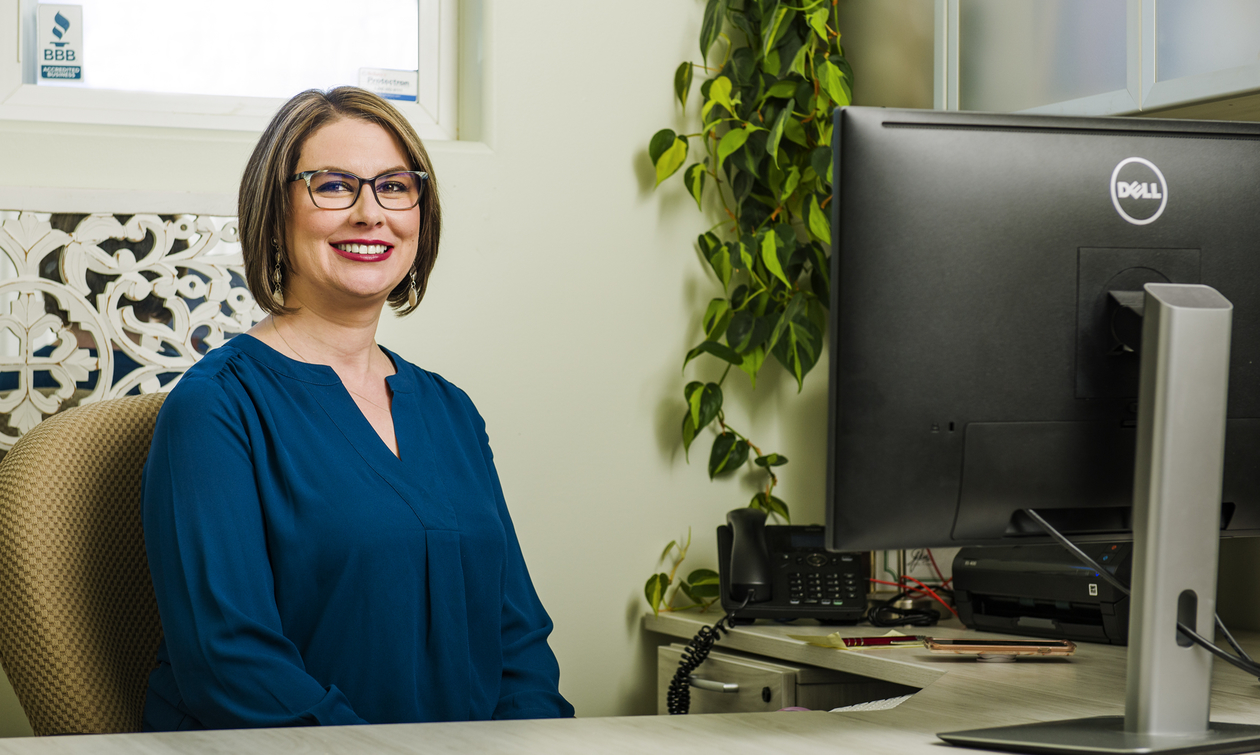 Elation Enterprises—formerly known as Freedom Business & Tax Centre—has responded to industry challenges by rebranding
If you haven't heard the news already, Freedom Business & Tax Centre is now known by a new name—Elation Enterprises. The name change turned out to be a surprise opportunity for the company to revamp and rebrand … but more on that later.
Ashley Pedersen got her start in bookkeeping when her mom opened Freedom Business & Tax Centre in Cranbrook back in 2003. She was involved right from the start, working the reception desk at first until she recognized her passion for bookkeeping.
"I took an administration and bookkeeping course because I was eager to learn more," said Pedersen. "One course always led me to another. I began doing bookkeeping and loved it. People come in and they bring you their lives in a box with worried faces, a little overwhelmed about where to even start. I think this is what really inspires me: I get to help people. I love how everything comes into balance, bringing order to the chaos of mixed-up receipts and invoices."
By 2013, it was obvious that Pedersen was meant to be an entrepreneur. She took over the business completely and never looked back. She has expertise in everything from basic bookkeeping to the filing of government forms. The company also does payroll, tax services and business set-ups.
An opportunity for rebranding
Early in 2020 amidst tax season and an emerging pandemic, Pedersen and her team were contacted by a large company and asked to change the business name due to a trademark conflict. At first, the requested change seemed to be one more obstacle in an already difficult time. Not one to be defeated, however, Pedersen refused to stay discouraged for long.
"At first this felt like the last thing we needed," she said. "However, we were able to adjust our sails and found that we were excited to do this. One thing we really wanted was to try to have our clients associate us with the same feeling of freedom that our previous name gave. My husband Jon came up with Elation Enterprises. When we looked at the synonyms for elation—happiness, joy, delight, excitement, euphoria—we knew that was the peace of mind we strive to give to our clients. We know business owners have many strengths; they also have a lot on their plate. We have years of experience and education in bookkeeping, taxes and financial planning, and we want our clients to be elated at how we can help them and how we can ease the stress of the financial aspects of their business."
Business is going well for Elation Enterprises, despite the need for constant education due to the ever-changing regulations and government funding around COVID-19, something that certainly complicates matters for a bookkeeper or tax consultant.
"This past year we have been in constant training as the different COVID-19 relief measures came out and were changed, then changed again … then again," explained Pedersen. "It was a huge challenge to stay on top of all the different programs and help our small business owners to apply for the benefits they were entitled to. We want to continue to offer excellent customer service and ensure that we are meeting the needs of our clients, working more towards planning and analysis of books rather than just data entry."
Pedersen takes pride in her accomplishments, having flourished in her field for seven years and counting. She went from managing everything on her own to partnering with her husband, two full-time bookkeepers and a full-time administrative assistant to meet more clients' needs.
"I am honoured to be able to work with so many business owners in our amazing community," she said. "I am driven to work hard for my clients and my team, and I am determined to grow as a professional in the field as well as an individual."