Aquatic biologist Scott Wilson whistles while he works … most of the time
Owner of Grassroots Environmental Services in Golden, Scott Wilson enjoys protecting our waterways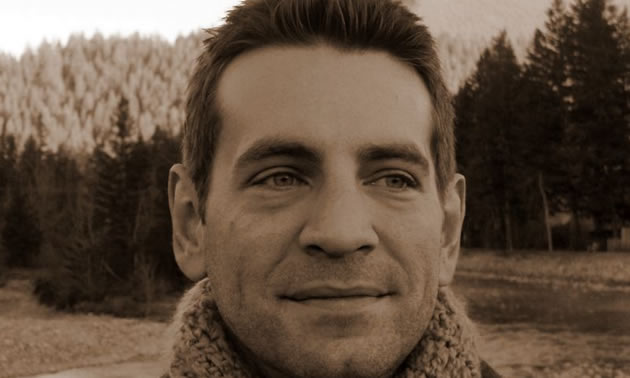 Water bodies are the lifeblood of our communities. Aquatic biologist Scott Wilson keeps them safe and clean.
As the owner of Grassroots Environmental Services based in Golden, Wilson works primarily with companies whose projects might harm a stream, lake, wetland or other body of water.
"By monitoring water quality during developments, I ensure companies create less or even no long-term impacts to the rivers and streams that feed us," he said.
Most of his clients are from industry, such as engineering and construction companies. "Our work is primarily for the transportation, energy, mining, oil and gas, and government sectors," he said.
Wilson's toolbox contains a wide-range of techniques (see sidebar).
Grassroots Environmental began in 2013 because Wilson and his wife, Alyson Marjerrison, discovered the amazing lifestyle in Golden so decided to stay and start their own company.
"I would suggest to any budding entrepreneurs that your attitude and response to a situation are the most powerful levers you own . . . and the only things you can truly control in this world," Wilson said.
The work takes Wilson and co-workers from the East Kootenay east to Alberta and Saskatchewan and occasionally north to the Northwest Territories or as far as Manitoba.
A story from the field
Working in remote locations can lead to rare moments in a biologist's life. Here's one of Wilson's hair-raising tales:
"In the summer of 2009, I was sampling streams and lakes at a mine in Nunavut. After crossing lumpy, treeless tundra for 90 minutes in a suspension-free Argo, a colleague and I arrived at a remote study site.

We were all alone, standing in a stream, taking measurements when one of us spotted a wolf on the horizon. We kept an eye out as the wolf approached. To our surprise a second, then third wolf appeared near by. They each took up positions around us, at a distance of maybe 300 metres. None seemed scared by our presence, so I headed back to the Argo to get a can of bear spray just in case. On my way, I spotted a fourth wolf behind us—we were surrounded!

Standing together, with nowhere to hide but our open-cab vehicle, we were in a strange standoff for just a moment. Then suddenly the alpha wolf turned to walk away, and the others followed suit. As quick as they came, the four wolves loped off into the tundra again."