2020 BCSF Excellence Awards Gala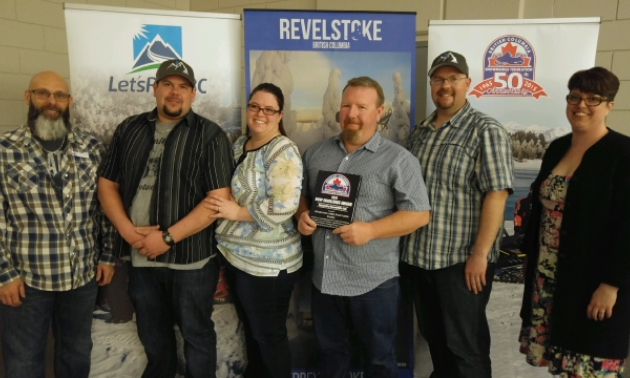 Date: April 4, 2020
Location: The Best Western Fernie, B.C.
The British Columbia Snowmobile Federation (BCSF) is pleased to present the BCSF Snowmobile Excellence Awards program to recognize exceptional contribution and support for the recreational activity of snowmobiling.
The BCSF Snowmobile Excellence Awards will honor individuals, snowmobile clubs, associations and businesses in British Columbia that, in the recent past, have made a significant contribution towards showcasing the popularity and the overall appeal of the sport, have made a remarkable effort to promote solidarity and responsibility within the snowmobile community or who have offered exceptional quality of service to snowmobilers.
Snowmobilers in every snowmobile club affiliated with the BCSF will have the opportunity to submit a nomination for eight (8) of the ten (10) awards offered. These nominations will be submitted to a provincial panel of judges, comprised of five members, which will select the winners.
The 2020 BCSF Excellence Awards Gala is coming up on April 4th, 2020, at the Best Western Fernie, B.C.
Nominations close February 29th, 2020