Top 9 most unique commercial ventures for sale in the Kootenays
Not only a place for unique communities, the Kootenays offer up eclectic and enticing business ventures as well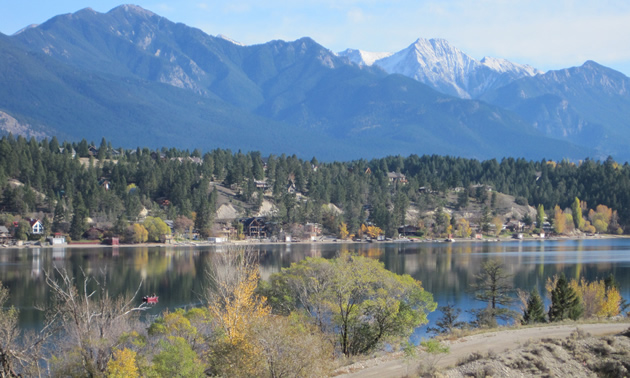 Kootenay Business is always on the lookout for interesting and unique businesses for sale. Here's an eclectic lineup of business opportunities currently for sale in the Kootenays. Who knows, maybe one of these opportunities is just the gateway you have been waiting for to invest in the Kootenays.
1. Enchanted Forest
One of the most unique attractions in the Kootenay Rockies region is up for sale. The Enchanted Forest and SkyTrek Adventure Park have been a tourist destination for the whole family for more than 50 years! The busy theme park/attraction, located on busy Highway #1 between Revelstoke and Salmon Arm, is owned and operated by Rocky and Juliet Ehlers and their children. It reportedly attracts some 85,000 guests a year. After more than 40 years the current owners are ready to retire. Price: $2,700,000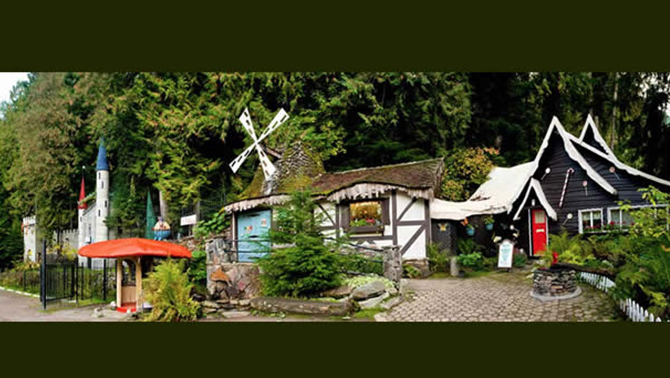 2. Rocky Mountain Chocolate Factory Franchise—Fernie
This old-fashioned ice cream and chocolate factory in Fernie's Historical Downtown was established in 2003 and continues to operate a growing business.
Price: $299,000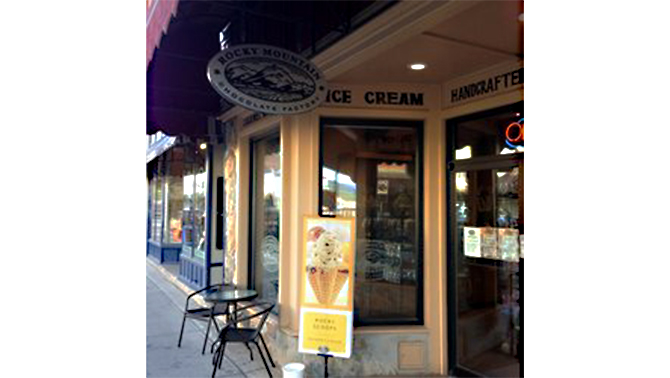 3. The old Fire Hall—downtown Cranbrook
The old fire hall in downtown Cranbrook has been put up for sale allowing for the important historical building to be given new life. The opportunity is now there for the currently empty fire hall to be purchased, renovated and given a new and useful purpose that will help continue to revitalize the downtown. The new owners will also be able to take advantage of the City's downtown Revitalization Tax Exemption bylaw designed to encourage and stimulate development and improvement in the downtown, helping to enhance the economy and add to the beautification of the area. No listing or price information is available at this time.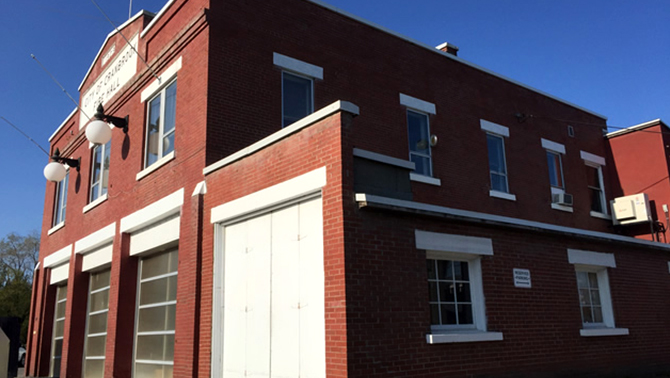 4. Wild Horse Hunting Outfit and Camp—near Cranbrook
It is not very often that an outfit with thirteen huntable species comes on the market. Game includes Rocky Mountain bighorn sheep, Shiraz moose, elk, mountain goat, whitetail and mule deer, grizzly bear, black bear, cougar, lynx, bobcat, wolf and turkey. The hunting area is approximately 450 square miles, located in the Southeastern portion of B.C near Cranbrook. Price: $668,000. (Listing agent Rob Stang, Century 21)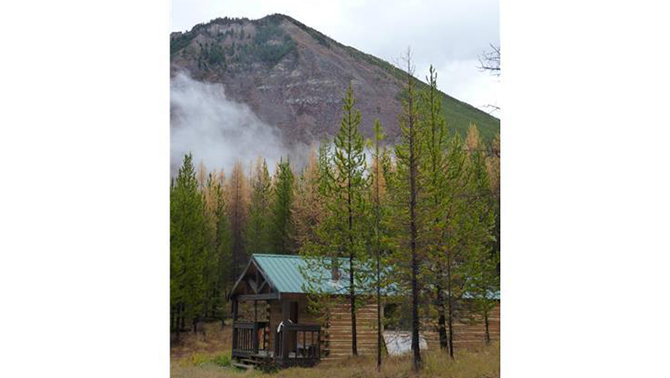 5. Unique Fish and Chip Restaurant—Creston
Very popular with locals and travelers. Great exposure on main highway. Originally an old house completely renovated with latest equipment. Full of charm and character from "Chippy" the boat to many nautical antiques including a compass in the floor. Always packed for lunch and dinner and lots of takeout. Price: $350,000. (Listing agent Sheldon Browell, Re/Max Creston)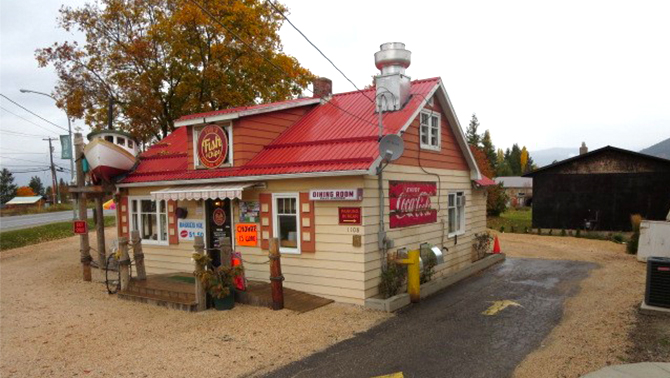 6. Commercial Building - Blue Chip Tenant—TD Bank
Unique investment opportunity in Cranbrook. A high visibilty commercial building with multiple tenants including the TD bank on one of city's busiest streets. Price: $5,250,000. (Listed by Dean Beck and Brad McInnes, Royal LePage East Kootenay Realty Cranbrook)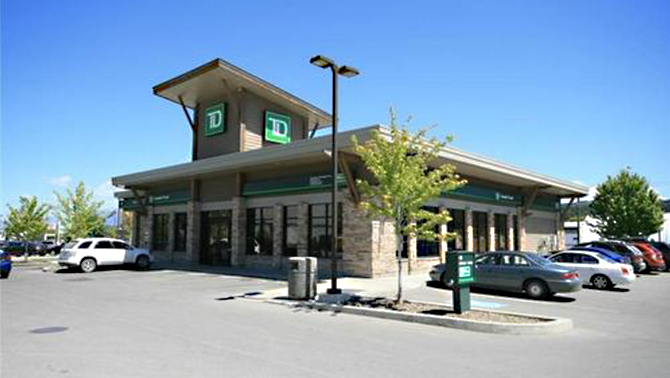 7. Doggie Daycare—Nelson
Nelson's premiere pet care franchise is now for sale. All Play Pet Care and Adventures started 12 years ago as an outdoor adventure dog walking service. Due to client requests and market demand, it has grown to become a daycare for dogs offering a fun, safe play space for socializing and healthy interactions for dogs, as well as a successful business and growing retail store. (Listing agent Jeff Nield, Fair Realty, Nelson)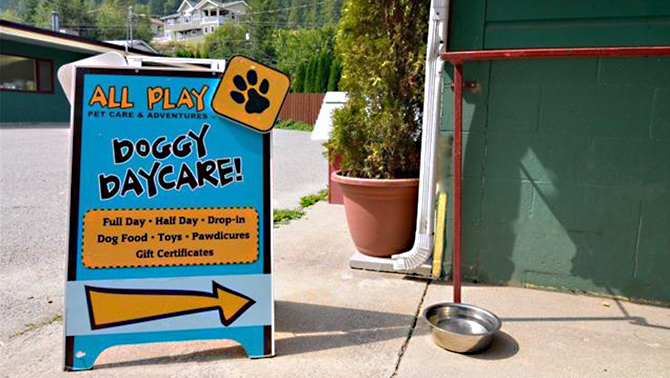 8. Good Sam Campground—Revelstoke
Fantastic campground just 3 kms from Revelstoke. Situated on 6.5 acres of land this campground offers 104 sites in total, 67 of which are fully serviced. An onsite residence, new workshop, new washrooms, upgrades to the electrical and water supply make for a very good business opportunity. Price: $689,000. (Listing agent Richard Hamilton)
9. Snap'd—Cranbrook
Here's a growing business that may be of interest to you in the publishing industry. Snap'd newspaper, based in Cranbrook—capturing life and entertainment—is for sale. Are you a dynamic and innovative individual who is passionate about life? Interested in moving to the East Kootenay, having your own business and living in the best place to work and play? Price not disclosed. Janice Sommerfeldt is the current owner and publisher.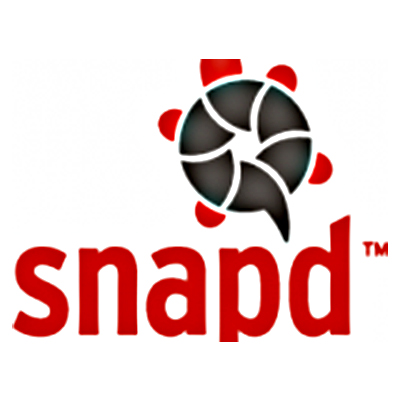 Do you have an unique business venture/business for sale? Let me know and we'll feature it in a future column. Just email me at [email protected]
This list was compiled by Kootenay Business magazine based on realtor data. Our research is thorough and extensive however we can not guarantee the accuracy, currency or availability of any of these listings nor can we guarantee the completeness of this list. Please refer all inquiries to the listing realtors.