Project Heavy Duty returns to the Elk Valley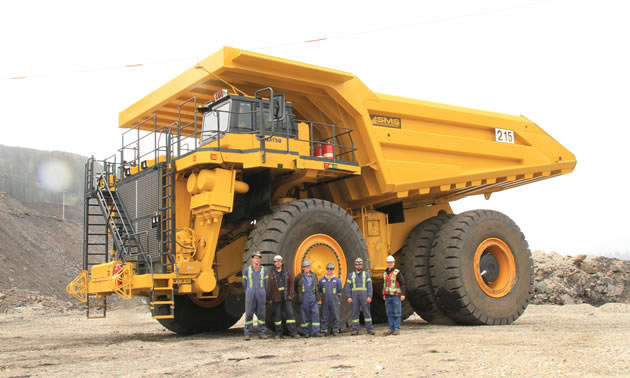 Skilled trades people are in demand. Project Heavy Duty, a partnership between Southeast School District #5, College of the Rockies, and local heavy industry will give 24 Elk Valley grade 11-12 students an opportunity to get hands on training.
As part of this training, students received Level I First Aid certification from College of the Rockies in April. On May 11th, students will tour Teck Coal's Line Creek Mine near Sparwood, SMS Equipment in Elkford, and WorksafeBC safety training.
The real nuts and bolts of Project Heavy Duty occur May 12th and 13th when students will learn how to safely operate different types of equipment. The students will get to drive graders, excavators, backhoes, manlifts, dozers, trucks, and more, all supplied by local companies. This educational partnership gives students the opportunity to do the following:
 Make contacts with potential employers and understand job expectations
 Increase awareness of work safety
 Promote awareness of career opportunities in the Elk Valley
 Generate excitement for careers in heavy industry
The equipment training will take place in the District of Sparwood's gravel pits on the road to Elkford.
Parents and the public are invited to come by on May 12th or 13th to watch.
This popular program returns to the Elk Valley for its third year and is made possible by local businesses and contractors, the veteran operators who are volunteering their time, Teck Coal, SMS, and the District of Sparwood.