We will be accepting 40 Under 40 nominations until March 8
Has your community nominated its entrepreneurs?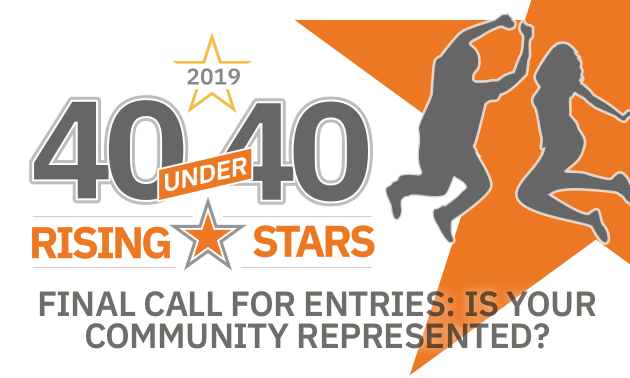 We have been receiving many nominations for our fourth annual 40 Under 40 list, but we still need more! As such, we have extended our nomination deadline from February 28 to March 8.
We appreciate all those who have taken the time to fill out our form and hope that this extension allows others to submit the names of entrepreneurs from smaller Kootenay communities. We would love to see a greater representation from the West Kootenays (as we know there are many wonderful individuals in that area who deserve special recognition).
To date, we have received nominations for 20 individuals from the East Kootenay region (six from Cranbrook alone) and 16 from the West Kootenay region (three of whom are from Nelson). We will be recognizing each member of our list with an in-depth interview and showcase.
The individuals who are qualified for nomination to our 40 Under 40 list are those who go above and beyond in their communities, supporting the local economy, innovation efforts, community groups and growth initiatives. They also have to be under 40 years old. Many of these individuals balance business and pleasure, with a focus on creating jobs and a positive influence in their local area. These individuals have often started their own businesses or taken over a business and grown it to a new level.
To get ideas for potential nominees, read about last year's 40 Under 40 on our website. To submit your nominations before the new deadline, head over to our website and fill out the submission form or follow this link on your mobile device.
The updated nomination total:
WK Nominations by location
Rossland (6)
Trail (7)
Castlegar (3)
Nelson (6)
Grand Forks (1)
Christina Lake (1)
Revelstoke (0)
Nakusp (0)
Kaslo (0)
EK Nominations by location
Golden (1)
Radium (1)
Invermere (2)
Kimberley (1)
Cranbrook (10)
Fernie (4)
Sparwood (3)
Creston (1)
Elkford (0)