Robin's Ink and Taxes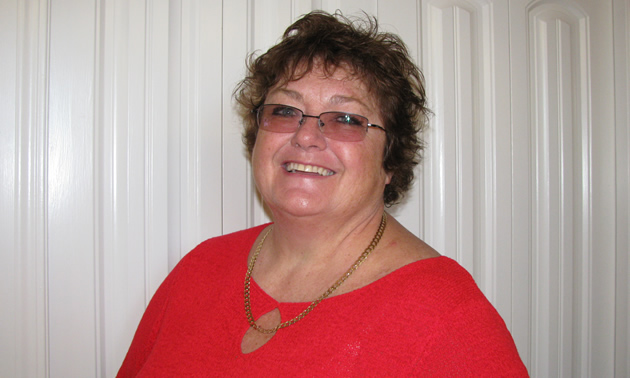 Let Robin's Ink & Taxes handle your accounting headaches
Robin's Ink & Taxes in Cranbrook has a team of six specialists ready to take care of all your bookkeeping needs. All the day-to-day bookkeeping details that can be a headache for business owners can be handed off to the team of experts at Robin's.
The company's owner, Robin Garrett, opened her business as a solo, home-based operation in 1999. Soon after, she hired an assistant. The company grew as a result of word-of-mouth testimonials, and in 2011 Robin and her husband, Bill Garrett, purchased and renovated the former Barney's corner store at 301 - 6th Avenue South in Cranbrook, and moved her business to the new location. She has purchased several client lists over the years, adding to her growing list of clients.
Framed diplomas, certificates and course-completion verifications adorn the walls at Robin's Ink & Taxes, where every staff member is trained in business administration and accounting. This is a team that understands the subtleties of small business ownership as well as the relevant federal and provincial regulations, and has the expertise to make your numbers work for maximum efficiency and profit. QuickBooks, Sage, Excel and Word are some of the software that the staff are proficient in using. Robin has been a QuickBooks Advisor for 22 years.
The team at Robin's Ink & Taxes can take care of all aspects of bookkeeping, including:
• Payroll
• GST returns
• PST returns
• Financial statements
• Personal income taxes
• Corporate returns
Meet the staff at www.robinsinkandtaxes.ca and put a face to a name.
"We are a casual, informal group, but we're aggressive with getting back every penny of taxes that you're entitled to," said Robin. "That's why the business grew the way it did."
Bookkeeping, is done all year round. Word-of-mouth caused the company to grow and has continued to be the best advertiser, demonstrating the level of loyalty and trust.
Robin is considering selling her business and partially retiring in the near future. She is ready to discuss the sale of her thriving, turn-key business. Her company has about 1,500 individual clients and more than 100 corporate clients who trust and depend on the close-knit staff at Robin's. She also offers instant cash refunds.
As for the "ink" part of Robin's Ink & Taxes, Robin sells cost-effective and environmentally sound compatible and remanufactured ink cartridges for inkjet and laser printers. That aspect of the business will not be for sale—Robin plans to retain it as her own, ongoing small business.