RHC Insurance expands into the East Kootenay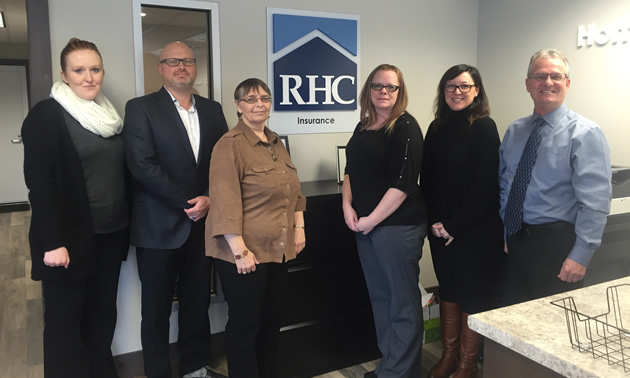 RHC Insurance covers the Kootenays
Gene Cooper, managing partner of the Cranbrook branch of RHC Insurance, is happy to offer diverse and comprehensive insurance options to the company's clients. RHC is a full-service local brokerage which offers comfortable, friendly service and competitive products to its clients.
What makes your business unique from others in its field?
RHC Insurance was founded in the West Kootenay more than 100 years ago. We are independently owned and operated, with no obligations to a large, remote corporate headquarters. We're run by local people with local interests and understanding of local challenges, who support local success.
Our whole goal here is to offer our clients something they don't get at the larger brokerages—more personalized, hands-on services. We're a full-service brokerage focused on exceptional customer service, and we have Cranbrook' s most respected and experienced insurance professionals on staff with specialized interests and expertise.
What are you looking forward to for 2017?
We have eight offices in the West Kootenay, and opened our first East Kootenay office right here in Cranbrook on July 18, 2016. We've had a very successful start and have been very well received. Our focus is to get our name out there, grow our client base in the East Kootenay and provide our services to many more clients in this area.
RHC offers private and commercial auto insurance, business insurance, home insurance, travel insurance, recreational insurance, life insurance and disability insurance. For work, play, home and on the road, RHC insurance brokers will help you make the best informed decision for all your insurance needs.