Obtain financial peace with a financial advisor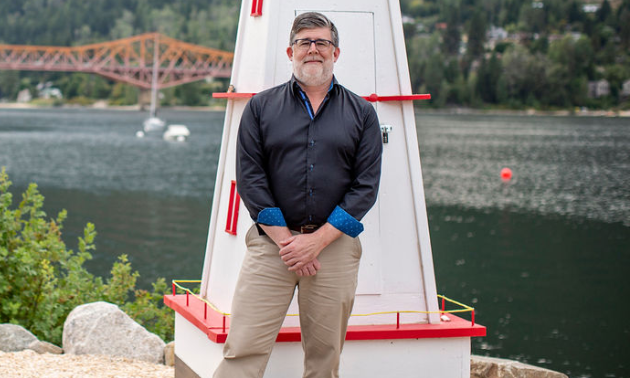 When selecting a financial advisor, choose a good listener
Canadians don't like to talk openly about money. Many Canadians are even uncomfortable asking basic questions to their financial advisors. So how do we know what questions we need to ask in order to work with a professional financial advisor and get the most out of the relationship? Colin White, Portfolio Manager of WLWP Wealth Planners | iA Private Wealth in Nelson, has some suggestions to help ease the apprehension Canadians feel when talking about their finances.
Why do you think Canadians aren't comfortable talking about financial matters?
It's one of the three big taboos: politics, religion and money.
Some of it has to do with the way we're raised. Money is always spoken about in hushed tones.
Many people don't feel like they know enough. Others may know more and that makes them embarrassed. They feel that they should know more because it's an important topic. Or they may be embarrassed by their financial situation.
Part of it is the fault of the school system. It's not something we're taught in school.
What are some example questions that financial advisors will ask their clients?
Listen to the questions that you get asked. A good financial advisor will start things by asking open-ended questions. What can I do for you? What's important to you? What have you done in the past?
If the conversation starts with the advisor asking big open-ended questions, and they listen carefully to your responses, then you're off to a good start. If you sit down and they say "You should have an RRSP," you're not talking to an advisor, you're talking to a salesman. If they say "Here's the best investment for you," and they haven't asked you any questions, you're talking to a salesman, not an advisor.
The first thing you're looking for is someone who listens well. That's the biggest thing you're expecting. After that, you want to understand how the advisor gets paid. Good advisors deserve to be paid. Understand the range of things they can do for you personally and the stuff that they will source out. Is the advisor licensed to trade in individual stocks? What range of products do they trade? Any restrictions?
What information do financial advisors need from their clients?
Have as much financial information about yourself as you can—a complete net worth statement—all your liabilities and statements on your loans and investments. Have a copy of your will. Tax returns. Those are all important documents that have a lot of details in them. If you walk in with all that information and have given some thought as to what your priorities are going forward, then you are very well equipped from your side of the table to sit down and have that first conversation. Have some kind of idea about your spending patterns and what your budget is.
What is a financial advisor addressing in crafting their client's financial plan?
They're addressing the priorities of the client and listening to what the client would like.
If you come in asking about an investment projection, and the advisor comes back with an insurance presentation, then maybe the advisor wasn't listening as carefully as they needed to.
The advisor should be able to explain things in terms that you understand. He should be listening to what's important to you. An advisor with perspective can ask questions that make you think.
What charities do you support? What do you want to do with your charitable giving going forward? Those questions help a client figure out what their priorities are.
Another reason people don't like to engage with financial advisors is they feel that they don't have answers. "I don't know when I'm going to retire so I can't talk to a financial advisor." A good advisor will be able to roll with that. We'll work towards financial independence. Whenever you think you might retire, we can go back and visit that.
How does an RRSP save you tax money?
The year that you contribute, you get to deduct that amount of money from your taxable income that year. Then you take it out of the RRSP back to your taxable income. Therefore it is a tax deferral. The ideal way they work is that you contribute to your RRSP while you're working and your tax rate is very high. You pull it out in retirement when there are many more strategies that you can choose at a lower tax rate. That's how they're designed to work. Plan for the withdrawal of your RRSP. It takes some tax planning. In peak earning years—years you get a big bonus and things like that—RRSPs can make a big difference to your total tax load. If you can deduct it at a 40 per cent tax rate and pull it out at a 20 per cent tax rate, you just saved 20 per cent of your money, regardless of an investment return.
What can a financial advisor provide to a prospective client?
The biggest thing a financial advisor can bring to the table is perspective. I've worked with hundreds of people on financial plans all across Canada throughout all different stages of life. Every one of them has taught me a little bit. When I sit down to talk with a brand new client, I've worked with people that are pretty similar to that person, and I've worked with them when they were five years older so I know some of the things that may come next. Sometimes it lets us ask a leading question that plants a seed for someone to consider. I let them find out what is important to them.
Why invest with WLWP Wealth Planners?
We've set out to do it the right way. We listen to clients. We have the widest possible range of investment solutions. We have a tremendously experienced and credentialed team. We're genuine about wanting to make every client's situation better. We have licenses to trade anything that's publicly traded. We do tax planning. We have a wide breadth of practice. Any of our clients that need any aspect of our knowledge, it's available to them.
This information has been prepared by White LeBlanc Wealth Planners who is a Portfolio Manager for iA Private Wealth Inc. Opinions expressed in this article are those of the Portfolio Manager only and do not necessarily reflect those of iA Private Wealth Inc. iA Private Wealth Inc. is a member of the Canadian Investor Protection Fund and the Investment Industry Regulatory Organization of Canada.