CFDC hosts agriculture forum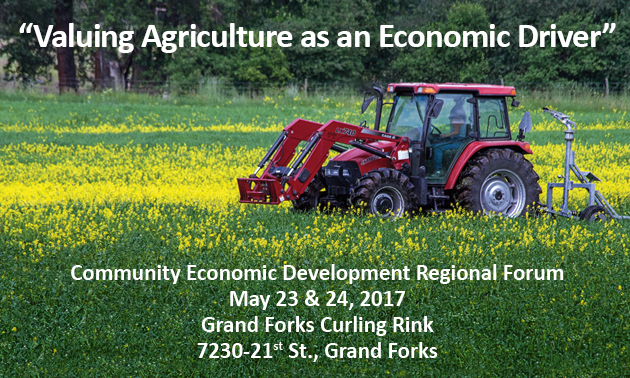 Community Futures Development Corporation, Boundary, hosts an agriculture-themed forum on May 23 and 24 in Grand Forks
South-central B.C.'s Boundary region offers a wealth of opportunities for sustainable, small-scale agriculture and the increasingly important issue of food security.
Community Futures Development Corporation (CFDC), Boundary, hosts the 13th annual Community Economic Development Regional Forum in Grand Forks, B.C., on May 23 and 24 at the Grand Forks curling rink. The forum is held in a different community each year, and the theme changes according to the priorities of the host area. This year's forum title is "Valuing Agriculture as an Economic Driver."
Scheduled to speak at the forum are Dr. Roly Russell, rural director, Regional District of Kootenay-Boundary; Heather O'Hara of the B.C. Association of Farmers Markets; Ed Bron of Bron & Son Nurseries; Jon Steinman of Deconstructing Dinner; Nadine Diner of the B.C. Innovation Council; Paris Marshall Smith of Fields Forward; and Ari Derfel of Gather restaurant in Berkeley, California.
The speakers will focus on issues of food security, the effect of agriculture on local economies, plant nurseries as a growth industry, agritech opportunities in B.C., farmers markets, food, economic development and the role of the grocery store, and value-added agri-food production and food systems.
"Community Futures has a rural mandate and is sensitive to rural issues," said Wendy McCulloch, general manager of CFDC Boundary. "Community Futures works very hard to ensure the success and vibrancy of communities through job creation, business loans and supports, and economic development. With agriculture being one of our main drivers in the province and our region, the opportunities are huge with regard to increased business supports and diversity of economy."