Casino of the Rockies refreshed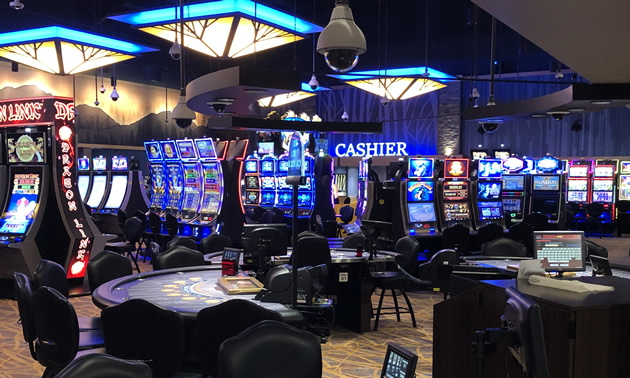 Casino of the Rockies has had a makeover
The Casino of the Rockies at the St. Eugene Golf Resort celebrated its grand reopening on July 19. Barry Zwueste, the CEO of St. Eugene Golf Resort and Casino, describes the newly renovated casino as "brighter and more lively" than before, and several guests report that it has a more welcoming and more sociable atmosphere.
At the casino entrance, an interactive floor screen changes as you walk on it. But don't worry—your feet won't get wet, and no butterflies will be hurt. Striking wall art features the Ktunaxa language and depicts the region's natural geographic features, signifying the connection of the Ktunaxa Nation with the earth. Subtle ambient lighting on the ceiling represents the daytime and nighttime skies.
The casino floor holds about 220 slot machines. Positioning of the machines and gaming tables has been reconfigured to improve traffic flow. While a good number of the older machines have been retained—think Wolf Run, Buffalo, China Shores and the B.C. Gold progressives—there are many popular new ones including Dragon Link, Mighty Cash, Scarab, Tarzan and Rising Fortunes.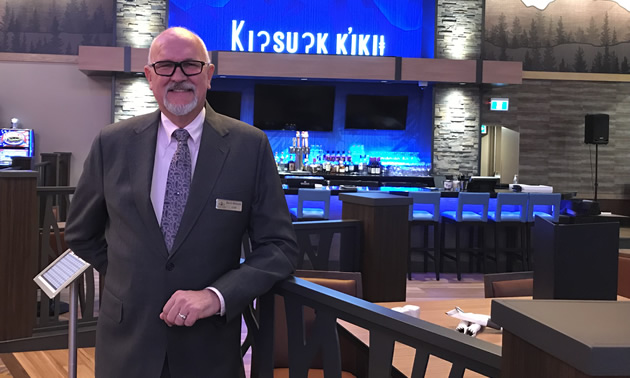 The casino restaurant—called Kiʔsuʔk k̓ikiⱡ (key-sook-kick-ikch), which is Ktunaxa for "good food"—has been enlarged. The full-service menu features items like delicious chicken tacos, sandwiches and other hand-held fare, as well as appetizers and fork-and-knife entrées. Come in and enjoy relaxed table service, or, if you like, your server will deliver your order to you on the casino floor.
The restaurant also has a full bar and a Grab and Go counter with coffee and snacks. The food is prepared under the direction of chef Aaron Day, formerly employed at Ainsworth Hot Springs Resort. At least one weekend per month, a guest musician will perform in the restaurant.
For the convenience of visitors to the hotel, casino and golf course, as well as campers in the on-site RV park, the St. Eugene Resort runs a free shuttle service linking the resort with eight locations in Cranbrook. The return-to-town service departs St. Eugene at scheduled times from 7:10 a.m. to casino closing.