Nakusp's Galena Contractors Ltd. serving the Kootenays for nearly 50 years
Owner/operator Ray Hascarl has a strong connection to the Nakusp community and the wilderness surrounding it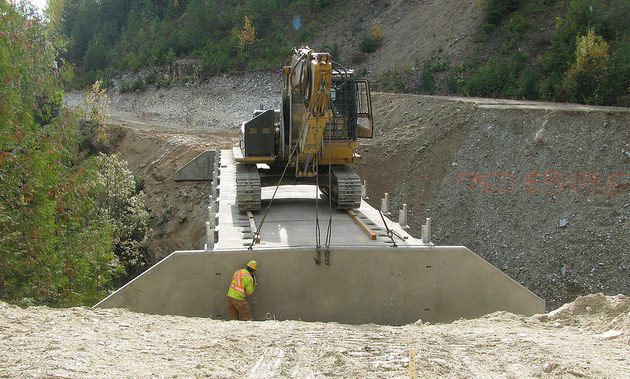 Galena Contractors Ltd. (GCL) was incorporated in 1970 but has been serving Nakusp and the Kootenays for even longer, offering road construction, bridge construction, logging, steep slope building, hauling, and drill and blast services.
Current owner/operator Ray Hascarl has been with the company for 25 years, taking over ownership approximately seven years ago. Hascarl was born and raised in Nakusp and takes pride in providing employment for approximately 65 men and women from the community. He has spent the majority of his life logging, road building and working in the bush since he was in his early teens, which is reflected in the quality of work GCL consistently achieves.
GCL has an environmental management system in place and is ISO 14001-certified, reflecting a commitment to sustainable development while protecting the environment. A great example is the river rehabilitation projects GCL performs around the area in which a biologist draws a design to stabilize the riverbanks and to provide habitat control for fish. "A lot of creeks flush really fast in the spring, so there is nowhere for the fish to hide, Hascarl said. "At the right time of year we'll go in and place boulders and woody debris in the creeks to create habitat."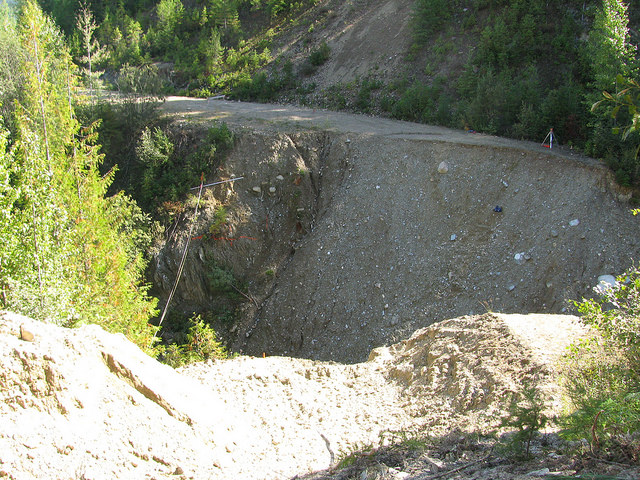 GCL also specializes in bridge construction and has built numerous bridges from the Lower Mainland to the Baker Street bridge in Nelson. It builds several different kinds of bridges, but most of them include steel and concrete and all of the formwork is done by GCL. Bridge building can take a toll on the environment, but GCL takes this into consideration as well. "We'll usually do it in a fish window at the right time of year when it's environmentally friendly or we'll get a biologist to draw up a mitigation plan. In other words, we'll use silk fences or something to keep the sediments away from the creek," said Hascarl.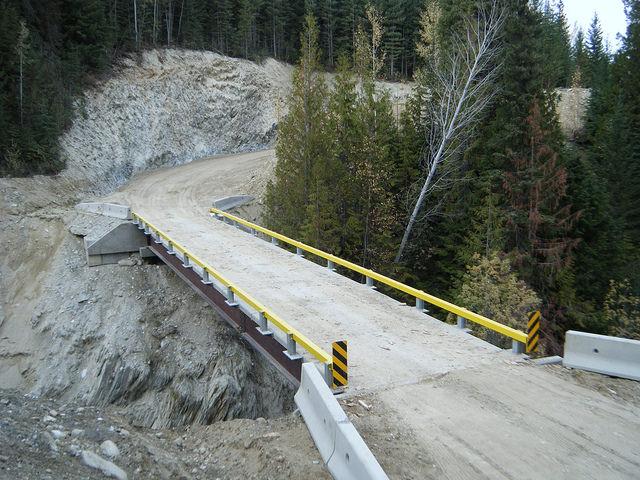 Hascarl has a strong connection to the Nakusp community and holds all of his projects close to heart. "I'm a big outdoor enthusiast—I spend every minute when I'm not working in the outdoors. It makes me a top-notch environmentalist because I fish, hunt and camp. Everything we do at work reflects what I do in my free time," said Hascarl. "Our line of work—road building, logging and maintaining the economy as best as we can—puts us at odds with people a lot of the time, so we're always striving to make people happy, which is why we run such a high level of environmental concern within the company."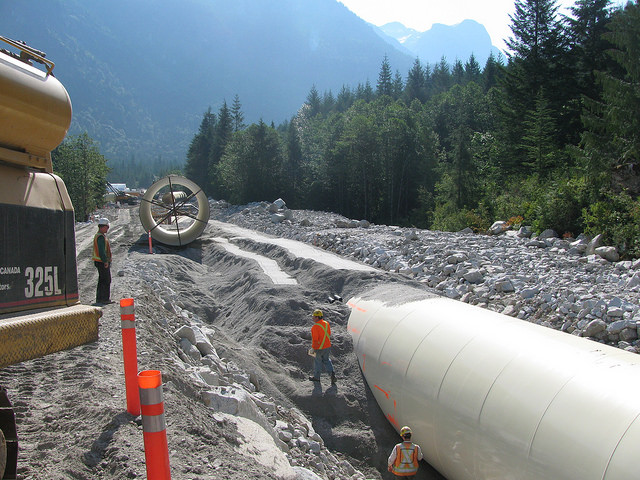 Hascarl is proud to have his operations based in Nakusp and is a big supporter of different groups and events in the Kootenays. "We're all Nakusp-rooted people. It's not always easy living here because of parts supply and resources, but I believe the trade-off of being able to live here outweighs the convenience of living in a big centre," said Hascarl.