Career BUZZ: Top Jobs in the Kootenays - March 23 issue

Kootenay Business has selected 10 career opportunities from leading companies throughout the region to feature as our Top Jobs of the week. This issue, our focus is on golf course employment. Want to give your employment opportunities a boost? List them on the Kootenays #1 Career newsletter. We really promote your jobs! For more info contact [email protected]
ʔaq̓am Trading Store Manager—Permanent, full-time position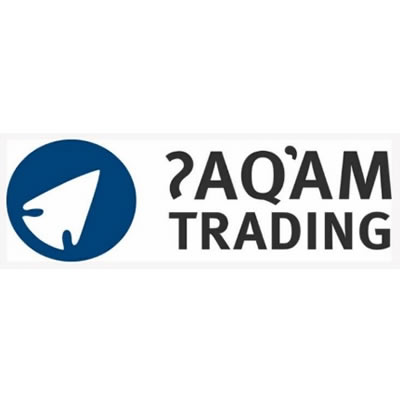 ʔaq̓am Trading is expanding its current retail operation into a brand new 2,000 square foot retail and fuel facility.We are seeking a positive, self-motivated, energetic, driven individual and excellent team leader to fill the position of Store Manager.
ʔaq̓am Trading is the retail store and gas station of the Community of ʔaq̓am. ʔaq̓am Trading is expanding its current retail operation into a brand new 2,000 square foot retail and fuel facility. We are seeking a positive, self-motivated, energetic, driven individual and excellent team leader to fill the position of Store Manager. The successful candidate will be responsible and accountable to the Chief Executive Officer and Board of Directors for overseeing this operation in its entirety.
KEY RESPONSIBILITIES:
Completes store operational requirements by scheduling and assigning employees; following up on work results.
Maintains store staff by recruiting, selecting, orienting, and training employees.
Maintains store staff job results by coaching, counseling, and disciplining employees; planning,
monitoring, and appraising job results.
Achieves financial objectives by preparing an annual budget; scheduling expenditures; analyzing variances; initiating corrective actions.
Identifies current and future customer requirements by establishing rapport with potential and actual customers and other persons in a position to understand service requirements.
Ensures availability of merchandise and services by approving contracts; maintaining inventories.
Formulates pricing policies by reviewing merchandising activities; determining additional needed sales promotion; authorizing clearance sales; studying trends.
Markets merchandise by studying advertising, sales promotion, and display plans; analyzing operating and financial statements for profitability ratios.
Secures merchandise by implementing security systems and measures.
Protects employees and customers by providing a safe and clean store environment.
Maintains the stability and reputation of the store by complying with legal requirements.
Determines marketing strategy changes by reviewing operating and financial statements and departmental sales records.
Maintains professional and technical knowledge by attending educational workshops; reviewing professional publications; establishing personal networks; participating in professional societies.
Maintains operations by initiating, coordinating, and enforcing program, operational, and personnel policies and procedures.
Contributes to team effort by accomplishing related results as needed.
QUALIFICATIONS & ATTRIBUTES:
Grade 12 graduate
Associate's or bachelor's degree in retail management or similar field
Four years experience in retail store operations; three years experience in retail management
Must be:
Customer focused
Able to track budget expenses, able to build and maintain strong vendor relationships
A strategic planner, results driven, proficient in managing
Willing to learn and appreciate the culture, values and political objectives of the ʔaq̓am Community.
Physically fit and able to lift up to 50 lbs, able to work independently without supervision
Must have:
Good pricing skills and sound marketing knowledge
Excellent staff management skills, management proficiency
Good verbal and written communication skills
Ability to create and maintain good client relationships
Loss and prevention training, high degree of professionalism
Valid First Aid Certificate, WHMIS Certificate
Valid Class 5 Driver's License
Must be willing to undergo Criminal Records Check and must be "bondable"
Previous experience working with a First Nation organization would be a definite asset.
REMUNERATION: Salary to commensurate with experience and qualifications. Please submit your cover letter and resume marked "confidential" to:
Jan Bailey, Human Resource Manager
ʔaq̓am Administration
7470 Mission Road, Cranbrook BC, V1C 7E5
Email: [email protected] Fax: 250-426-8935
Closing Date: The position will remain open until a successful candidate is selected. Thank you to all applicants however, only those selected for an interview will be contacted.
Golf Pro Shop Supervisor—Cranbrook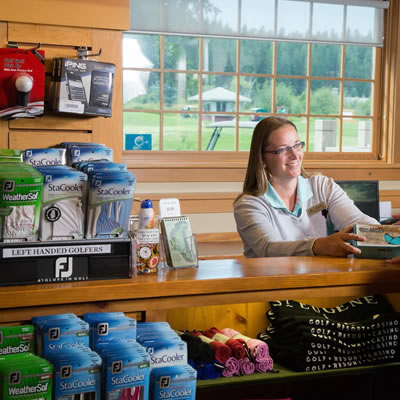 This position requires maintaining the high quality of service required by the golf operations department. You would manage the daily bookings and tee sheet and ensure the efficient tee time check-in of all playing guests. Retail sales, restocking and merchandising of golf shop inventory and point of sales operation would be part of your duties. Resume to: [email protected]
Turf Care Specialist—Invermere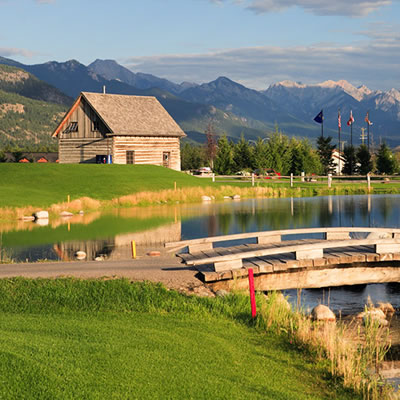 Reporting to the Superintendent and Assistant Superintendent, a Turf Care Specialist position is available in our Turf Management Department. You have a passion for preparing the golf course at the highest level, and show this to our guests with a genuine excitement for the great golfing experience that we offer at Eagle Ranch. Apply: [email protected]
Golf Course Gardener/Landscaper—Invermere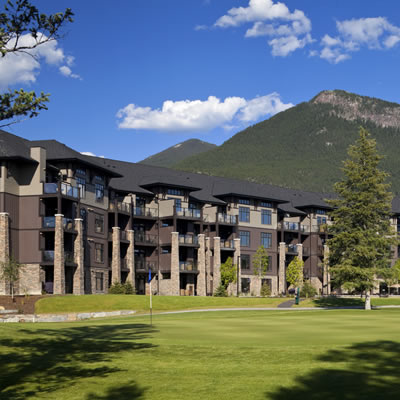 Reporting to the Assistant Gardener, this position is responsible for the maintenance and care of all annuals, perennials, shrubs and trees on the grounds of Copper Point. One full-time or two part-time position(s) starting mid April - September 2018. Apply: [email protected]
Turf Care - Grounds Maintenance—Radium Hot Springs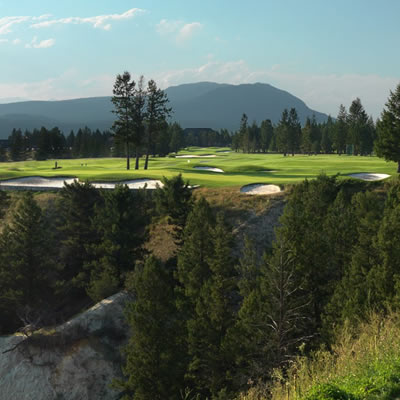 If you have a true passion for the outdoors and golf this is the department for you! Requirements:
Must like to get up earlier than the sun!
Punctual, enjoy working outside no matter the weather
Confident with operating various pieces of equipment, driver's license required.
Apply here: https://truekey.bamboohr.com/jobs/view.php?id=52
Pro Shop, food & beverage & guest services—Kimberley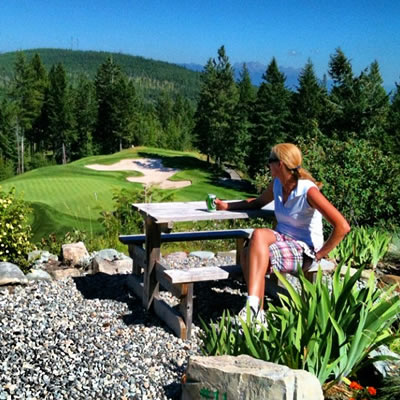 Award-winning Trickle Creek Golf Resort in Kimberley has job openings in the following departments: Proshop, Food and Beverage & Guest Services. We are searching for staff that are driven to serve our guests. Apply online:
[email protected]
Grounds Crew Maintenance—Cranbrook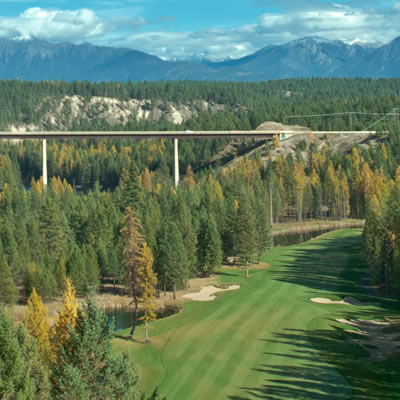 Shadow Mountain is a 19-hole golf course located just outside of Cranbrook, BC. We are looking for motivated, self-starters to work in a number of positions for the 2018 golf season. Grounds Crew Maintenance: Will work outdoors, tasks may include operation of walking mowers, and riding mowers. Responsibilities may include daily golf course set up and bunker maintenance. Also recruiting restaurant service and kitchen staff. See:
http://www.shadowmountain.ca/contact/
Pro Shop/Food & Beverage/Turf Care—Golden Golf Club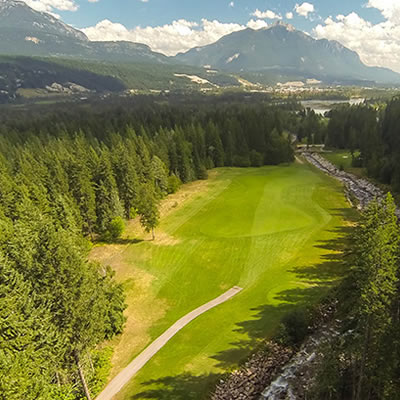 We are now accepting resumes for all positions at the Golden Golf Club. Please indicate which department (Pro Shop, Food & Beverage or Turf Care) you are interested in applying for. Apply to: [email protected]
Servers, cooks, and cart servers—Birchbank Golf Course—Trail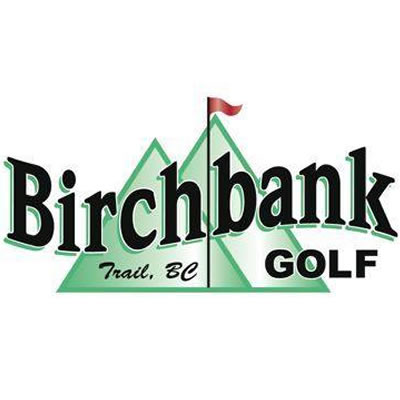 The Birchbank Bistro is now hiring servers, cooks, and cart servers for the 2018 season! Email your resumes to [email protected]
Horticulturist—Kokanee Springs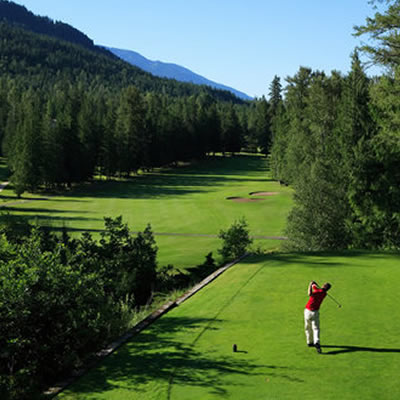 We are looking for a skilled individual to join our grounds team to manage the gardens and aesthetic non-golf areas of our spectacular golf course property. This is a full-time seasonal position. Apply to: [email protected]