Career BUZZ: Top Jobs in the Kootenays - March 17 issue

Kootenay Business has selected 10 career opportunities from leading companies throughout the region to feature as our Top Jobs of the week.
Maintenance Worker, P/T—Fernie Stanford Resort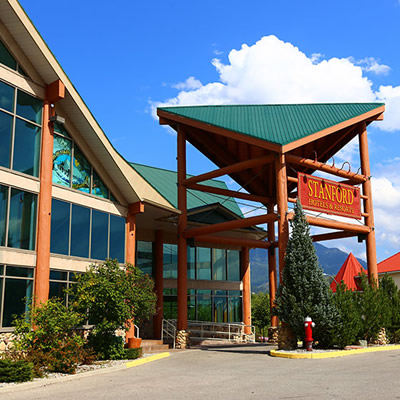 Here's your opportunity to work within an excellent team. If you're a hands-on problem solver, we're looking for you! Fernie Stanford Resort is seeking an organized, detail-oriented Maintenance Worker to help keep our hotel operations running smoothly and ensure our guests have a great stay. Assist the Maintenance Supervisor in the daily tasks.
Key duties include:
Maintaining work vehicles (oil changes, general repairs etc);
Groundskeeping & general upkeep (lawns, hedges, rubbish, recycling, snow & ice removal etc);
Maintaining pool, slide and hot tub;
Ensure the interior and exterior of the hotel is well maintained;
Troubleshooting and taking care of room issues like toilets, plugged sink, etc;
Perform minor adjustments on HVAC systems, room furniture, fixtures and other items in the hotel;
Assist in setup/cleanup of meeting rooms;
Assist in other areas of the hotel as needed.
Minimum Experience, Education, Skill & Physical Requirements:
Must have a high school diploma or equivalent;
At least 1 year of related general repair required;
Must be flexible in hours and days worked, some evenings will be on call;
Must have basic working knowledge of plumbing, painting, HVAC, electrical, and/or other general repair skills;
Must be able to lift and carry up to 50 pounds without assistance and up to 140 pounds with assistance;
Must be able to walk, stand, climb, kneel, reach, crawl, push, pull and twist the majority of the day;
Must display very good organization;
Must be able to speak, read, write and understand English;
Obtain any locally required certification as needed;
A trade background will be a huge advantage;
Any experience with building automation and pools and hot tubs would also be a bonus.
See our website, or apply to: [email protected]
Heavy Duty Mechanic—Kootenay National Park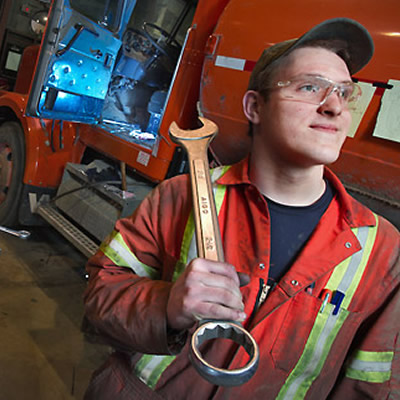 Parks Canada Agency—Highway Operations Unit , Banff-Kootenay Operating Area and Jasper Operating Area. Indeterminate employment opportunity, $26.88 to $29.21 per hour (currently under review). To apply: https://psjobs-emploisfp.psc-cfp.gc.ca/psrs-srfp/applicant/page1800?poster=1014762
Ranch Hand—Cranbrook/Kimberley area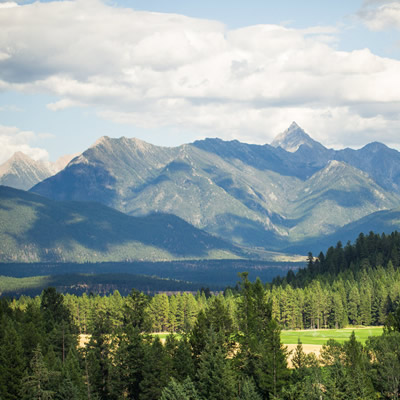 Under the direction of the Director of Operations, the Ranch Hand of Cherry Creek will be responsible for overseeing all duties related to ranching, tending to livestock, and upkeep of farming equipment. Excellent communication skills are required to ensure the safe and successful operation of all Cherry Creek Estate activities and programs. Experience operating farming machinery, animal husbandry and hay production required. Applicants must have at least 2 years of experience in a similar role and be able to work self-directed and independently. Valid driver's license and own form of transportation are required. Please submit cover letter and resume in PDF format to: [email protected]
Sr. Environmental Technician—Fernie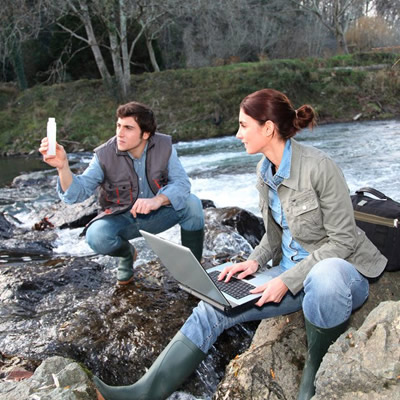 Nupqu Development Corporation is a rapidly growing business proudly owned by member bands of the Ktunaxa Nation since 1996. With offices in Cranbrook, and Fernie, BC, Nupqu provides a wide range of natural resource consulting services throughout the Kootenay region of British Columbia. We are currently seeking a highly motivated, organized and responsible individual to join our team in a dynamic and rewarding environment. This Sr. Environmental Technician position is required immediately and will include both field and office based work out of our Fernie, BC office. Apply to: [email protected]
Client Service Professional—Cranbrook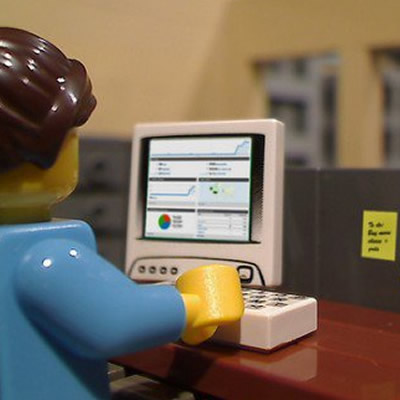 Koocanusa Publications Incorporated (KPI) Media is looking for an energetic individual who is an excellent communicator and strong team player. This Client Service Professional position involves working directly with a client base of small and large business owners, agents, and marketing managers who are located throughout the East and West Kootenay region—helping them maximize their print and Internet advertising, marketing, and promotion. Apply to [email protected]
Beekeeper's Assistant—Creston, BC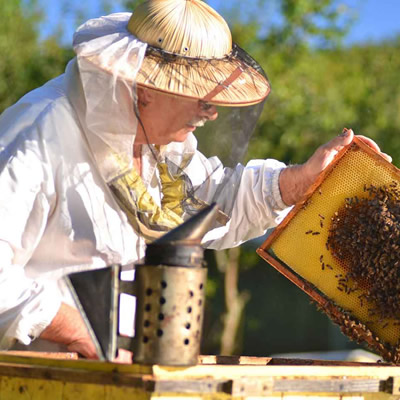 Interest in biology and food production. Interested in outdoor work. Physically fit. Must not have a phobia or allergy to bees. Experience in manual labour. Attention to detail and aptitude for bee biology. Starting on May 1st 2017 until the end of August 2017. Less than 30 hours per week (up to 40 hours per week). Assist with field work in honey bee colonies. Bee yard maintenance. Bee equipment moving and placement. Work in honey plant, extracting and filling orders. Plant maintenance. Apply to: Swan Valley Honey, [email protected]
Full time Drivers—Castlegar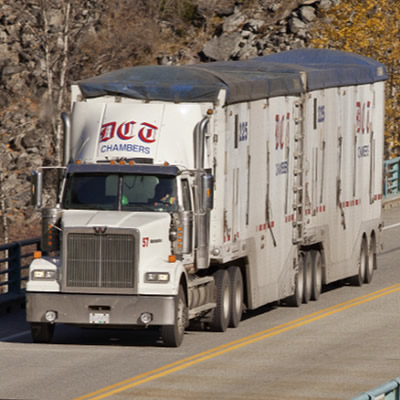 DCT Chambers is recruiting full-time drivers. Headquartered in Vernon, BC, the organization offers over 50 years of service excellence and is ranked among the largest trucking firms based in British Columbia. Drivers should have Super B and mountain experience; 2 years' experience or equivalent with a valid Class 1 license; ability to perform minor roadside repairs; physical ability to carry out the duties of the position; competent in keeping current log book, inspection reports and documents; organized and reliable, professional and safe. Email to [email protected] or by fax to 1-888-448-1620.
Production Engineer—Trail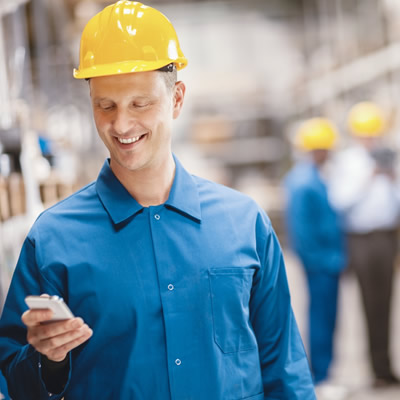 Linde Canada is currently seeking a Production Engineer in the Trail, British Columbia area. Linde Canada is the premier supplier of gases, welding equipment and safety products with 69 stores, a fleet of trucks and drivers, and dedicated customer service and sales teams. Our 1,000+ expertly trained and dedicated employees are committed to safely supplying a full range of liquid and compressed industrial and specialty gases, welding, cutting and scientific equipment, and safety products and accessories. For further information, go to lindecanada.com (careers).
System Scheduler—Warfield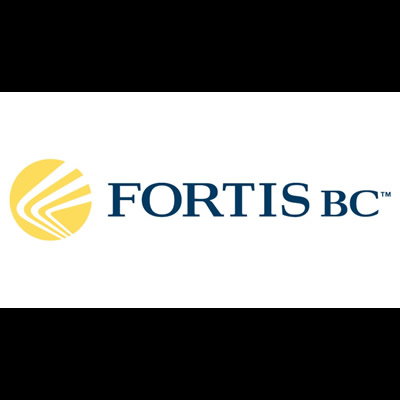 The System Scheduler is responsible for the preparation of the daily load forecasts; interchange schedules and managing the flow of information from the control center to internal and external customers. This position requires the ability to balance working under strict deadlines while exchanging information with various other players in the power market. Apply to FortisBC, http://www.fortisbc.com (careers)
The Aquatic and Outreach Program Coordinator—Revelstoke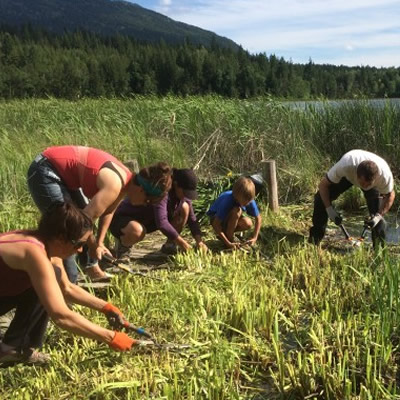 The Aquatic and Outreach Program Coordinator is an exciting full-time, 4 month work opportunity for candidates with experience in invasive species outreach programming, aquatic invasive species monitoring and natural resource management. The Aquatic and Outreach Program Coordinator leads the CSISS Aquatic Invasive Species field program, including conducting zebra quagga mussel veliger sampling. As well, the Coordinator leads the CSISS outreach program, Please download job posting here for full job information and application requirements. [email protected]