Career BUZZ: Top Jobs in the Kootenays - January 20 issue

Kootenay Business has selected 10 career opportunities from leading companies throughout the region to feature as our Top Jobs of the week.
Front End Web Developer—Cranbrook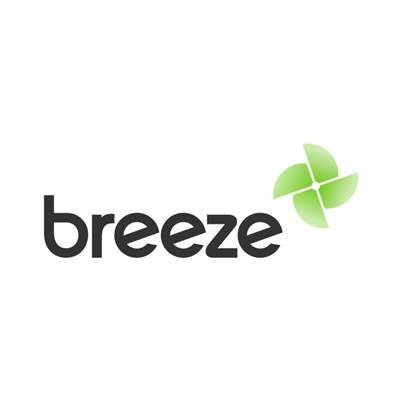 Breeze develops and maintains compelling websites for a range of clients, primarily in tourism and government. Some notable clients include Kicking Horse Coffee, Tourism Golden, Shuswap Tourism, and the City of Kimberley. We frequently partner with ad agencies and design firms to create a sophisticated online presence for their clients. We are looking for a Front End Web Developer to join the Breeze web team. Duties include:
front end development of custom-designed websites, in collaboration with the Breeze team and our partner agencies.
Maintaining and adding functionality to existing websites
Writing well-structured, maintainable code
Ensuring the technical feasibility of UI/UX designs
Optimizing development for maximum speed and scalability
Collaborating with other team members including designer and project manager
Providing training, troubleshooting and technical support to clients as needed
Key Skills & Qualifications:
Proficient in writing HTML5 & CSS3 web markup
Good understanding of responsive design and SEO considerations
Good understanding of usability and fundamental design principles
Basic proficiency with Javascript & jQuery
Experience in integrating frameworks, CMSes and 3rd party code libraries when appropriate
Familiarity with slicing and exporting design elements from design apps, preferably Sketch and Fireworks
To apply, email us at [email protected]
Golf Pro—Rossland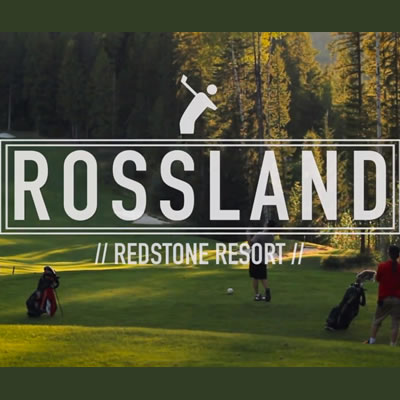 Redstone Resort, located in Rossland, is hiring a Golf Pro. About Redstone: To make sure that the quality of the golf matched or even exceeded the quality of the environment, we hired Les Furber and asked him to design his first ever "Les Furber Signature Course." His work here at Redstone combines the strategic and the heroic for a golf course that will seriously test the better player from the back tees while remaining playable from the forward tees. Contact through their website: http://redstoneresort.com/
Buncher Operator—Bull River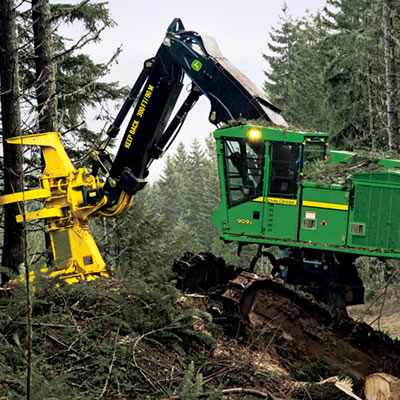 Independent logging contractor based in the Jaffray area requires a qualified Buncher operator for their logging company. Previous experience as a Buncher Operator is a MUST. Please contact Brenda by phone: 250-429-3748
Client Service Professional—Cranbrook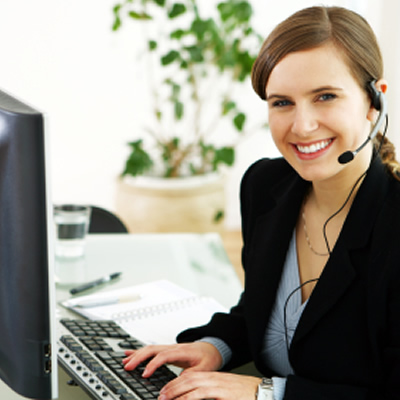 Koocanusa Publications Incorporated (KPI) Media is looking for an energetic individual who is an excellent communicator and strong team player. This Client Service Professional position involves working directly with a client base of small and large business owners, agents, and marketing managers who are located throughout the East and West Kootenay region—helping them maximize their print and Internet advertising, marketing, and promotion. Apply to [email protected]
Certified Millwright—Fernie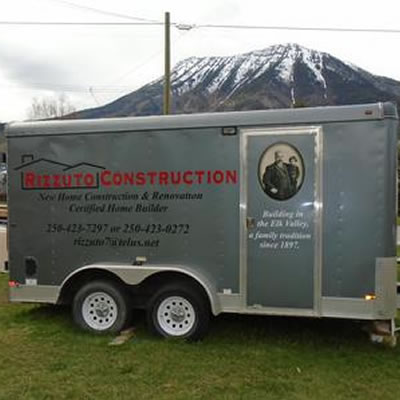 Fernie's Rizzuto Construction requires a certified millwright. Part-time leading to full-time. Preference in General Maintenance. To apply send resume to: [email protected]
Automotive Technician—Sparwood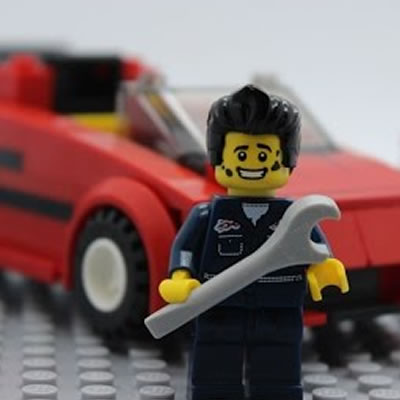 Experienced licensed automotive tech with Red Seal required, must be able to work and do all repairs associated with the automotive industry. This is a full automotive repair shop—all types and models of vehicles, gas, diesel, tune-ups, tires, alignments, diagnosis, etc. Must have skilled work ethic, work well with others and have clean drivers abstract. Resume to apply: [email protected]
Concrete Mixer truck driver and a Concrete Pump Operator—Invermere and Golden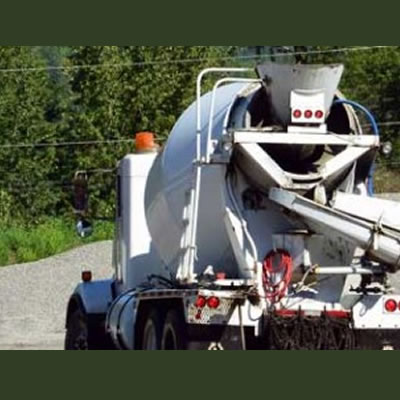 Interoute Construction is an asphalt & concrete company with operations in Invermere and Golden BC. We are looking for a Concrete Mixer truck driver and a Concrete Pump Operator to deliver concrete and aggregates to our customers. Duties: operate equipment in professional and safe manner; delivery of concrete products to site; aggregate production and delivery; working with other heavy equipment, follow instructions and work as a team. Able to work overtime and weekends if necessary, maintain clean drivers abstract that reflects a safe driving record. Please email resume or drop off at Skandia Concrete for the Invermere Posting or at Golden Concrete for the Golden Posting. Resume to: [email protected]
Assistant GM—Revelstoke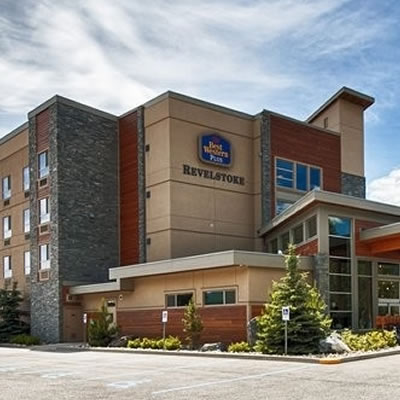 As the Assistant General Manager, you will work closely with the General Manager in overseeing hotel operations, including: guest relations, front desk, housekeeping, laundry, F&B operations, maintenance, finances, team building and staff development. This is a permanent position at Best Western Plus, Revelstoke. Fax resume to 250-837-8080, direct phone: 250-837-2043
Barista & Kitchen Helper—Greenwood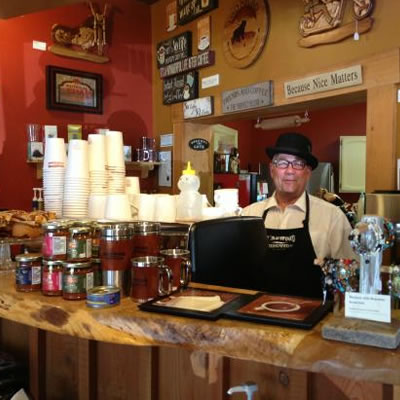 Deadwood Junction in Greenwood, B.C. requires a Barista and a Kitchen Helper. Both positions part time, permanent. No experience necessary, will train Restaurant/Food Services. Apply in person with resume to Bruce or Katy at: 502 Silver St., Greenwood, BC.
Produce Clerk, Chef, Meat Cutter, Produce Manager—Fruitvale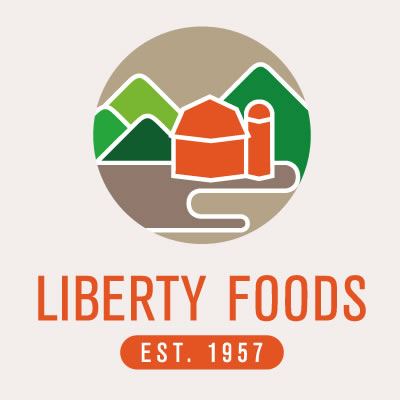 Do you have a passion for the grocery business and seeking a new opportunity? Liberty 'AG' Foods located in Fruitvale, BC is seeking dynamic individuals who enjoy working in a fast paced environment for the positions of Produce Clerk, Chef, Meat Cutter, Produce Manager We offer a competitive wage, flexible hours and in-store shopping discount. If these positions interest you, please email a resume and cover letter to: [email protected]