Career BUZZ: Top Jobs in the Kootenays - August 4th issue

Kootenay Business has selected 10 career opportunities from leading companies throughout the region to feature as our Top Jobs of the week. Want to give your employment opportunities a boost? List them on the Kootenays #1 Career newsletter. We really promote your jobs! For more info contact [email protected]
Manager / Senior Accountant—Cranbrook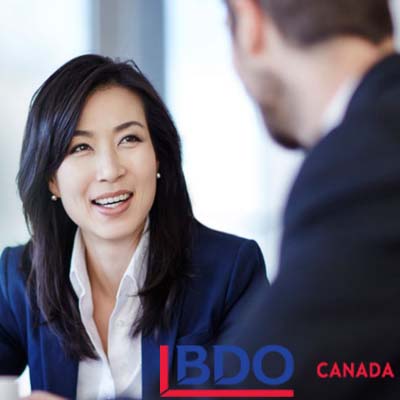 BDO. Because relationships matter. There are many world-class accounting firms. Far fewer that offer a culture so rich in professional opportunity, personal fulfillment, and long-term growth. At BDO, we understand that exceptional service to our clients begins – and ends – with exceptional regard for our people.
Position Summary:
BDO Canada's Cranbrook office is currently looking to hire a Manager and/or Senior Accountant to join our Assurance and Accounting practice! The successful candidate will have the opportunity to develop relationships with a wide variety of clients, overseeing assurance and non-assurance engagements and deliverables.
Key Accountabilities and Responsibilities:
• Review assurance and non-assurance engagements for private enterprise clients to ensure that relevant professional standards and Firm policies are followed
• Effectively plan, execute assurance and non-assurance engagements and Assurance & Accounting projects
• Assurance & Accounting projects may include preparation of financial statements, due diligence procedures, services related to capital raising, and involvement in tax services provided to assurance and non-assurance clients
• Address Client issues in a timely manner, following BDO Policy and using your strong technical skills and accounting experience
• Apply appropriate industry/business knowledge in anticipating, identifying and addressing issues relevant to the client's business
• Provide both technical and project management leadership skills to team members for assurance and non-assurance engagements
• Provide coaching, mentoring, knowledge transfer, internal training delivery, and assignment of challenging work
• Research as necessary technical matters related to client situations
• Maintain proficiency in the accounting, assurance, quality control and ethical standards applicable to the client base, including recent changes to those standards
Education and Professional Skills/Knowledge:
• Professional designation required (CA, CMA, CGA or CPA)
• 5+ years of progressive professional experience in an accounting and/or assurance role
• Related experience and expertise in area of assurance & accounting
• Ability to prioritize workloads and manage multiple tasks and deadlines
• Act as a leader in the Firm, continually focused on employee engagement
• Complete additional ad-hoc duties or assignments as required.
Our Vision
One Firm engaged to make a difference through valued relationships with our people, clients and communities.
Please visit our website to apply for this position. BDO is an equal opportunity employer. We thank all candidates who apply, however, only those selected for a personal interview will be contacted. No phone calls and/or agencies please. Candidates may be subject to background inquiries which are satisfactory to us.
Parts Person—Trail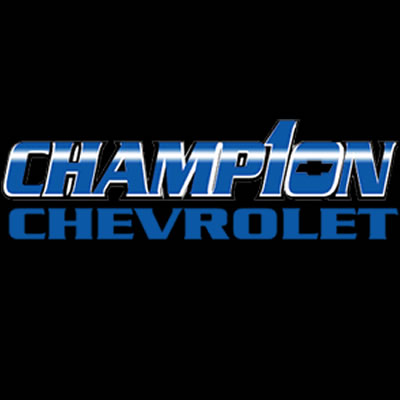 Growing parts department looking for a knowledgeable, experienced individual. We are a fast-paced parts department and need someone with strong organizational skills. This individual must be reliable, punctual, friendly, professional, and eager to learn. http://www.championgm.com/ContactUsForm
Client Service Professional—Cranbrook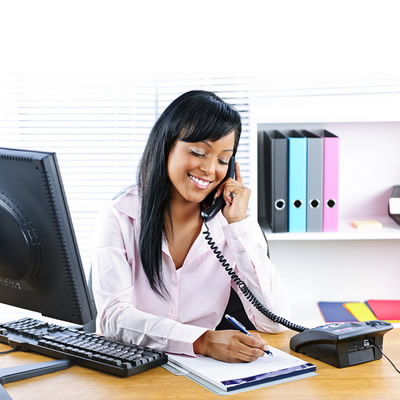 Koocanusa Publications Incorporated (KPI) Media is looking for an energetic individual who is an excellent communicator and strong team player. This Client Service Professional position involves working directly with a client base of small and large business owners, agents, and marketing managers who are located throughout the East and West Kootenay region—helping them maximize their print and Internet advertising, marketing, and promotion. Apply to: [email protected]
Maintenance Person—Nelson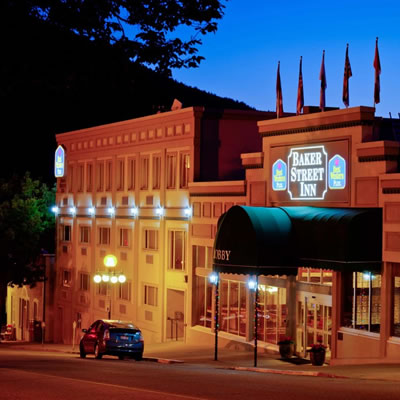 The Best Western Plus Baker Street Inn is looking for a full-time mature person to assist in the Maintenance Department doing various tasks to keep the building running smoothly. The person would be responsible for routine tasks from sweeping around the perimeter of the building to more specialized tasks like assisting with our ongoing construction projects (based on experience). [email protected]
Front Desk Agent—Ainsworth Hot Springs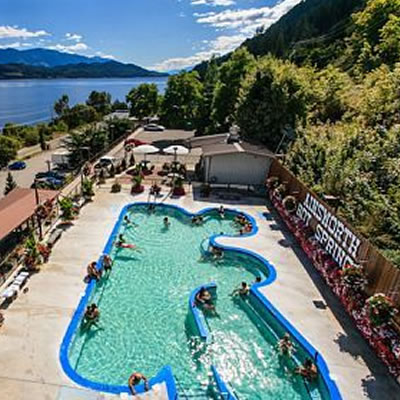 Ainsworth Hot Springs Resort has a position available for someone with great people skills and who is comfortable in an office setting. Proficient typing/computer skills, pleasant phone manners and ability to work with others is required. This year round job offers a competitive wage and benefit package. Apply in person or by email to: [email protected]
Experienced line cooks—Kaslo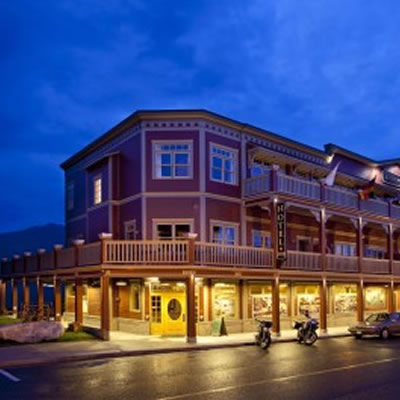 The Kaslo Hotel is hiring immediately for our busy summer season. Paying up to $16/hr with a summer bonus incentive. Apply in person with resume or email resume to [email protected]
Carpenters wanted—Meadow Creek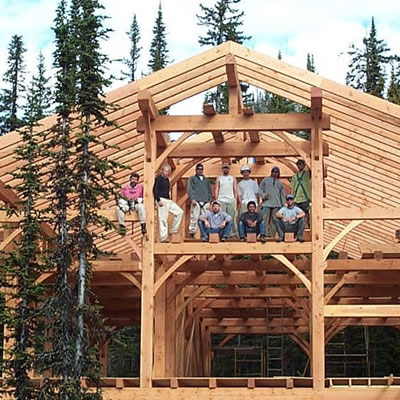 Timber frame home company in Meadow Creek, B.C. is looking for onsite carpenters and carpenter apprentices. Email interest to [email protected]
Hook tender—Revelstoke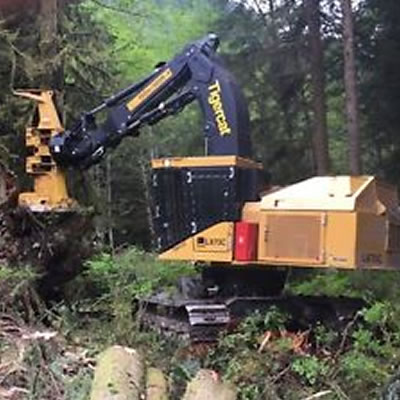 Logging and forestry labour—Hook Tender required. Monday-Friday work schedule. Fast-paced demanding position. Minimum 2 years experience required. Wage dependent on experience. Email: [email protected]
Haul Truck Operator—Elkford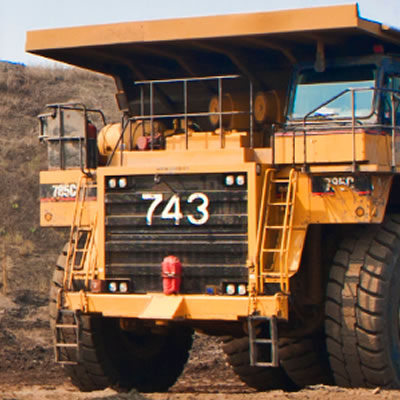 Minimum 1 year of experience required driving a Haul Truck (777, 785, 793 or 797). Be proficient in English, both verbally and written; have a valid Class 5 driver's license. Apply online today at North American Construction Group's website at www.nacg.ca
Hotel Manager—Kimberley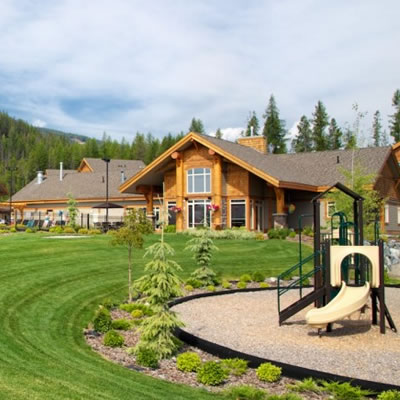 We are looking for an experienced, professional Hotel Manager to run Northstar Mountain Village Resort, in Kimberley, B.C. Located at the top of the T-Bar in the Kimberley Alpine Resort, Northstar Mountain Village Resort is a fractional resort with 64 individual condo properties, utilized by both owners and holiday makers. http://www.northstarmountainvillage.com/