Career BUZZ: Top Jobs in the Kootenays - April 6 issue

Kootenay Business has selected 10 career opportunities from leading companies throughout the region to feature as our Top Jobs of the week. Want to give your employment opportunities a boost? List them on the Kootenays #1 Career newsletter. We really promote your jobs! For more info contact: [email protected]
ʔaq̓am Trading Store Manager—Permanent, full-time position

ʔaq̓am Trading is the retail store and gas station of the Community of ʔaq̓am. ʔaq̓am Trading is expanding its current retail operation into a brand new 2,000 square foot retail and fuel facility. We are seeking a positive, self-motivated, energetic, driven individual and excellent team leader to fill the position of Store Manager. The successful candidate will be responsible and accountable to the Chief Executive Officer and Board of Directors for overseeing this operation in its entirety.
KEY RESPONSIBILITIES:
Completes store operational requirements by scheduling and assigning employees; following up on work results.
Maintains store staff by recruiting, selecting, orienting, and training employees.
Maintains store staff job results by coaching, counseling, and disciplining employees; planning,
monitoring, and appraising job results.
Achieves financial objectives by preparing an annual budget; scheduling expenditures; analyzing variances; initiating corrective actions.
Identifies current and future customer requirements by establishing rapport with potential and actual customers and other persons in a position to understand service requirements.
Ensures availability of merchandise and services by approving contracts; maintaining inventories.
Formulates pricing policies by reviewing merchandising activities; determining additional needed sales promotion; authorizing clearance sales; studying trends.
Markets merchandise by studying advertising, sales promotion, and display plans; analyzing operating and financial statements for profitability ratios.
Secures merchandise by implementing security systems and measures.
Protects employees and customers by providing a safe and clean store environment.
Maintains the stability and reputation of the store by complying with legal requirements.
Determines marketing strategy changes by reviewing operating and financial statements and departmental sales records.
Maintains professional and technical knowledge by attending educational workshops; reviewing professional publications; establishing personal networks; participating in professional societies.
Maintains operations by initiating, coordinating, and enforcing program, operational, and personnel policies and procedures.
Contributes to team effort by accomplishing related results as needed.
QUALIFICATIONS & ATTRIBUTES:
Grade 12 graduate
Associate's or bachelor's degree in retail management or similar field
Four years experience in retail store operations; three years experience in retail management
Must be:
Customer focused
Able to track budget expenses, able to build and maintain strong vendor relationships
A strategic planner, results driven, proficient in managing
Willing to learn and appreciate the culture, values and political objectives of the ʔaq̓am Community.
Physically fit and able to lift up to 50 lbs, able to work independently without supervision
Must have:
Good pricing skills and sound marketing knowledge
Excellent staff management skills, management proficiency
Good verbal and written communication skills
Ability to create and maintain good client relationships
Loss and prevention training, high degree of professionalism
Valid First Aid Certificate, WHMIS Certificate
Valid Class 5 Driver's License
Must be willing to undergo Criminal Records Check and must be "bondable"
Previous experience working with a First Nation organization would be a definite asset.
REMUNERATION: Salary to commensurate with experience and qualifications. Please submit your cover letter and resume marked "confidential" to:
Jan Bailey, Human Resource Manager
ʔaq̓am Administration
7470 Mission Road, Cranbrook BC, V1C 7E5
Email: [email protected]
Fax: 250-426-8935
Closing Date: The position will remain open until a successful candidate is selected. Thank you to all applicants however, only those selected for an interview will be contacted.
Human Resources Generalist—Four-Year Term, Full Time Position

Would you like to join our Team?
Position Summary:
The Human Resources (HR) Generalist provides management, consultation, interpretation, guidance, coordination, facilitation, administration and valuation of the functions, policies, systems, processes and practices that support the Organization's human resources. This position will create policies and procedures that align with the culture of the Organization and its mission and vision statements. It covers HR functions including policy development and interpretation, recruitment, position management, benefits, compensation, performance management and employee relations.
This position supports opportunities for growth and development of human capacity, while ensuring the human resource needs of the organization are met in the job positions and individuals in those positions.
The HR Generalist is a resource to employees and management and is responsible and accountable to the Chief Operating Officer. This position, by its very function, holds confidential corporate and personal information and is obligated to protect that information.
Key contributions are:
Develop, implement and manage policies and procedures that are compliant with Canada Labour Code and reflect our values, vision and strategic plan, ensuring consistency and equity of administration.
Provide advice and guidance to ensure consistency and compliance; and minimize organizational liabilities.
Support and facilitate the recruitment, retention, professional development, performance management and succession processes.
To function with ethics, integrity and consistency of policy interpretation and application.
To maintain human resource files; personal privacy and confidentiality meeting all legislated requirements.
Training, Education and Experience
Bachelor degree (ie: social sciences, commerce (HR) or business management), or Workshops, seminars and courses specific to human resources (benefits, compensation, recruitment, training and development, labour code/labour standards, etc.), or Certified Human Resources Practitioner
Affiliation to a Human Resource Association.
Five years of experience as an HR Generalist/Manager
Valid Class 5 driver's licence
Knowledge, Skills and Abilities
Working knowledge of the Canada and BC Labour Standards
Communication: reading, writing, oral, presentations, strong vocabulary, listening
Interpersonal: listening, observation, non-judgement, understanding, caring, compassion, resilient
Adaptability and flexibility: resourceful to seek creative solutions.
Problem solving skills coupled with analytical abilities that enable consideration of details and complexities of issues while achieving results.
Interpretation: perception, discernment, discrimination, appropriate procedures, choices, balance of information and factors, judiciousness, fairness, honesty, integrity, with courage to stand up for opinion
Integrity, ethics; ability to consistently maintain a high level of confidentiality
Willing to undergo a criminal record check
First Nations and indigenous cultural awareness and sensitivity is preferred
Knowledge of Ktunaxa culture, language, traditions and values would be an asset
To view the full job description, please go to: www.aqam.net (located under Employment and Contract Opportunities). Salary to commensurate with qualifications and experience.
Please submit your cover letter and resume to:
Jodi Gravelle, Chief Operating Officer
7470 Mission Road
Cranbrook, BC, V1C 7E5
Email: [email protected]
Fax: 250-426-8935
Closing Date: Ongoing. Thank you to all that apply, however, only those selected for an interview will be contacted.
Landscape Foreman—Cranbrook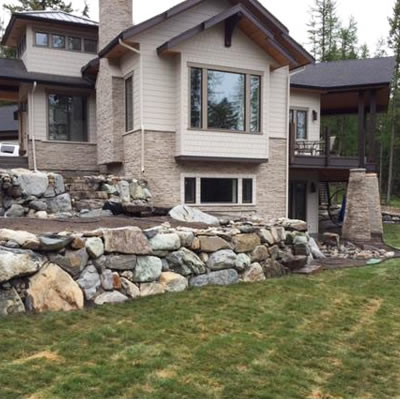 Canadian Rockies Landscape Corporation, a dynamic landscape construction company, based out of Cranbrook, is looking for a full-time Landscape Foreman to join our experienced team of craftsmen. As the premiere landscape construction and design company in the East Kootenays we focus on showcasing nature's beauty through functional design. Email: [email protected]
Labours – Fencing Contractor—Cranbrook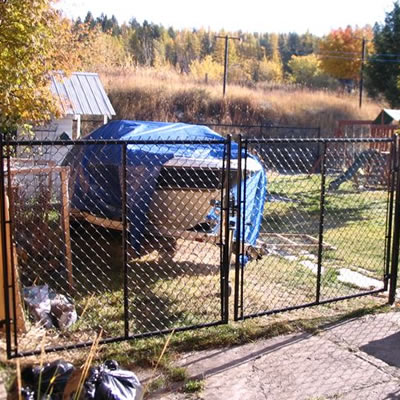 Fencing contractor looking for labourers. Job involves all types of fencing. Training provided on the job. Must be physically fit. Drivers license an asset. Work is outdoors during the summer so must be able to work in the heat. Steel toe boots required. Text application: 250-919-0555
Wildland Firefighters—Cranbrook/BC/Alberta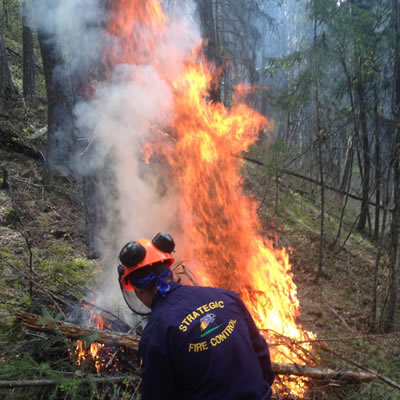 Wildland Firefighters are working primarily in the Cranbrook area; however, they can be working anywhere in BC or Alberta on an as needed basis. Typically, fire season is busiest from June through to September. The work is on call on an as-needed and when-needed basis throughout the summer's busy fire season. Once deployed, firefighters will be working full-time with overtime (typically a 12-hour work day) for up to 14 days in a row. Resume in person to: Strategic Fire Control Ltd., 329 Van Horne Street South, Cranbrook.
Farm Supervisor—Creston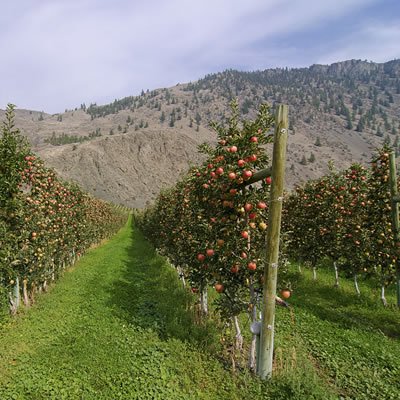 Co-ordinate and supervise the work of general farm workers and harvesting labourers; supervise and oversee growing and other crop-related operations; develop work schedules and establish procedures; ensure farm safety and bio-security procedures are followed; maintain quality control and production records; may perform general farm duties. Resume to: [email protected]
Environmental Education Coordinator (Youth)—Golden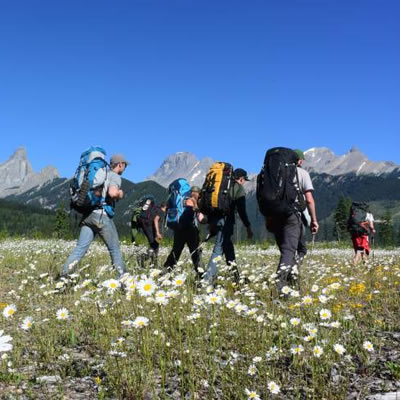 Wildsight Golden is looking for a highly self-motivated and organized post-secondary student to act as the main leader for the camp! Wildsight Golden will hire the Youth Environmental Education Coordinator for cumulatively 30 hours per week starting the first week in June until the end of August based at an hourly rate of $19.00. Resume to: [email protected]
Traffic controllers—Revelstoke and area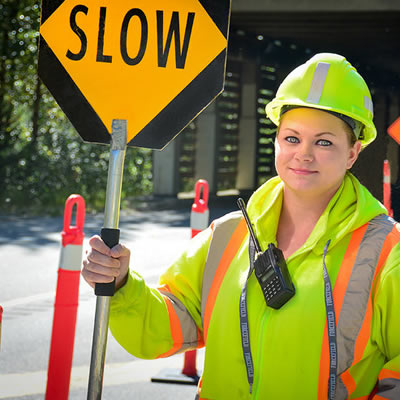 We are offering full and part time work for experienced traffic controllers with competitive wages for new and slightly experienced traffic controllers. We have been in the traffic control business for 15 years -striving to create an environment that is positive, and professional for all TCPs in the industry. Resume to: [email protected]
Marine Dock construction labour—Castlegar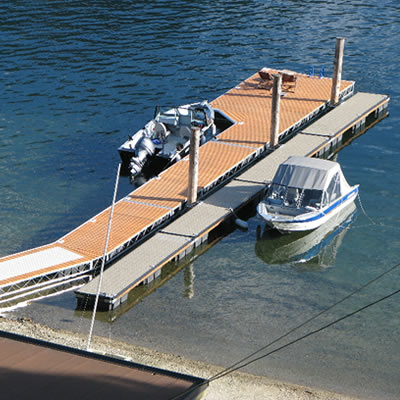 Currently accepting resumes for steel shop and marine construction labour. Tasks include cutting steel and lumber, assembly work, cleaning, shop maintenance, painting, deliveries, etc. Start as a labourer and find your niche, apprenticeships available. Wages vary depending on experience. Construction experience and/or fabrication/welding experience necessary. Marine (dock) construction season is extremely busy and physically demanding, often requiring long days and weekends to meet deadlines. Resume to: [email protected]
Office Manager/River Guide—Kimberley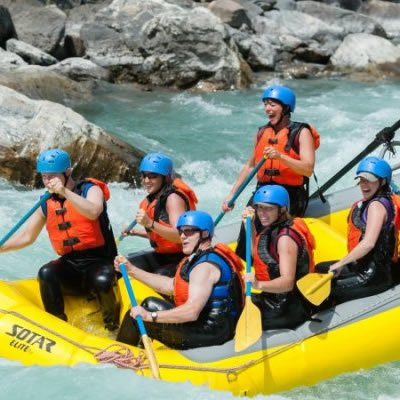 The Office Manager is responsible for maintaining all aspects of KRC's office procedures. Primary obligations include: day-to-day operational activities, sales, client management, leadership, community marketing, and active contribution to field work (river guide/driver). Resume to: [email protected]