Career BUZZ: 'Best of' Top Jobs in the Kootenays - January 26th issue

Here is a selection of the 10 'Best Of' top jobs Kootenay Business has featured on Career Buzz over the last six weeks. (Disclaimer: Some of these jobs may have been filled, please check with the employers before applying). Want to give your employment opportunities a boost? List them on the Kootenays #1 Career newsletter. We really promote your jobs! For more info contact [email protected]
Early Childhood Educator, Part-time (21-25 hours per week)—ʔaq̓amnik Daycare Centre

At ʔaq̓am we are dedicated to working toward our community Vision, collaborating to provide quality programs and services to ʔaq̓amnik (the people). By infusing our Ktunaxa language and culture into the programming at our ʔaq̓amnik Daycare Centre we are laying the foundation for the next generation of strong and healthy Ktunaxa citizens. Our employees enjoy exposure to Ktunaxa culture and language, a cohesive work environment, we offer excellent benefits and a diverse, dedicated and enthusiastic team!
In collaboration with the Daycare Manager, the Early Childhood Educator will assist the Daycare Centre to do its part in preparing our infants, toddlers and pre-school children of today to become our next generation of Ktunaxa professionals, trades people, parents, chiefs, councillors, artisans and .....
Key responsibilities will include:
Provide quality childcare as well as plan and carry out developmentally and age appropriate educational activities to engage children aged 1-5 years in learning
Help children complete daily tasks and routines to gain independence and provide constant feedback and communication to build self-esteem
Function as a member of our cohesive, positive, flexible and exuberant team, which includes staff, management, parents and community members
Successful candidates will have:
Early Childhood Education (ECE) Certification and licence to practice
Doctor's medical clearance letter
Up-to-date immunization record
First Aid Certificate
Vulnerable Sector Check and Criminal Record Check
Preference will be given to candidates who also have:
Previous experience in a similar capacity, supervising and working with children; experience developing learning activities would be an asset
Previous experience working in a First Nation community
Food Safe certification
Applicants should submit a cover letter, resume and copy of ECE certificate and licence to:
Jan Bailey,
Human Resource Manager, ʔaq̓am
Fax: (250) 426-8935
7470 Mission Road, Cranbrook, BC, V1C 7E5
Email: [email protected]
Closing date: Ongoing
While we sincerely appreciate all applications, only those candidates selected for an interview will be contacted.
Registered Professional Forester—Two-year full-time position

ʔaq̓am is located in the beautiful, sunny centre of Ktunaxa traditional territory in the southeast corner of British Columbia. If you love the outdoors, the mountains, fresh air and the sun, this is the place for you. Be a part of an excellent team, perform meaningful work that will realize long-term benefits, share in worthwhile accomplishments, celebrate successes, join in the camaraderie, and build strong relationships!
Key Responsibilities:
Registered as a Professional Forester (RPF) with the Association of British Columbia's Forest Professionals, your key responsibility will be to provide professional forest management advice to colleagues and decision makers to support the development of ʔaq̓am's forestry assets. You are intuitive and skilled in your ability to comprehend forestry-related legislation, synthesize the overarching strategic objectives of ʔaq̓am and work with a collaborative and consultative approach with both Community and external stakeholders, to develop meaningful, long-term forestry plans that advance our self-governance development processes. Although this position has a two-year term, there is a possibility of it becoming a permanent position, based on successful performance.
Specifically you will provide expertise to:
engage in forest management and strategic planning for ʔaq̓am's forestry assets including our forested land base on Reserve lands, replaceable tenure, and new opportunities
Create a strategic plan for the long-term management of ʔaq̓am forestry assets within Ktunaxa traditional territory and on ʔaq̓am Lands
Explore potential business to business initiatives with key industry partners in the Rocky Mountain Resource District and Kootenay Boundary Region
Develop a business case assessment for the potential ʔaq̓am First Nations Woodland License
List opportunities for additional tenure acquisition and advocate for allocations to ʔaq̓am with the Ktunaxa Nation and the Provincial Government
Participate in the Forestry Working Group, a strategic collaboration of the 4 Ktunaxa communities
Qualifications:
Registered Professional Forester with the Association of British Columbia's Forest Professionals
Minimum 5 years' experience in a similar role, developing strategic plans, and land and resource development
Expertise in Forest management planning, practices and legal obligations
Proven analytical and organizational skills to review information and reports and make recommendations/solutions on a variety of resource matters
Experience with harvesting operations, log selling and marketing generally
Experience working with a variety of stakeholder groups including government, agencies, First Nations, industry, and non-profits
To see the full job description of this position please visit our website: aqam.net under Employment and Contract Opportunities.
Remuneration: Salary is commensurate with experience and qualifications and includes a favourable benefits package and pension plan.
Please submit your cover letter and resume marked "confidential" to:
Jan Bailey, HR Manager
ʔaq̓am Administration
7470 Mission Road, Cranbrook, BC, V1C 7E5;
Email: [email protected]
Fax: 250-426-8935
Closing Date: Tuesday, February 6th, 2017 @ 4:00 pm MST
Thank you to all those that apply, however only those selected for an interview will be contacted.
(2) Sushi Cooks—Creston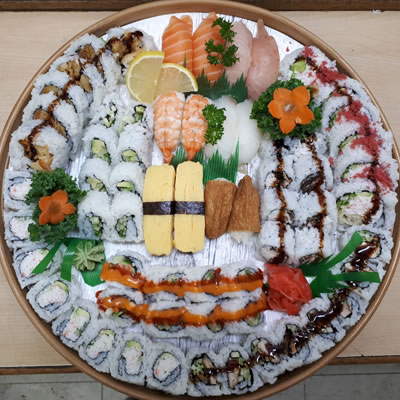 Red Fin Sushi & Grill is looking for two qualified cooks to work with. Hourly wage: $15, 40 hours per week. Benefit: 10 days of paid vacation per year or 4% of gross salary for vacation pay. Apply in person: Red Fin Sushi and Grill, Creston.
Experienced Door Installer—Cranbrook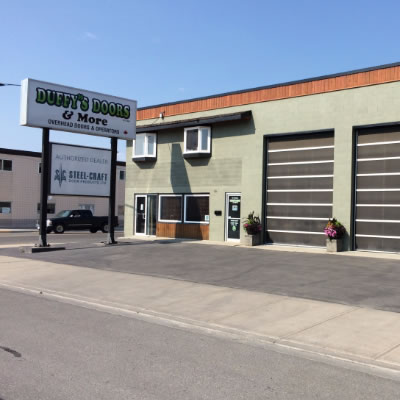 We are looking for an experienced door installer with a minimum of 1 year experience. This is a great industry that can be a great career for that right person. This may be the opportunity for you! Serious inquiries only. Apply: [email protected]
Heavy Duty Partsperson—Castlegar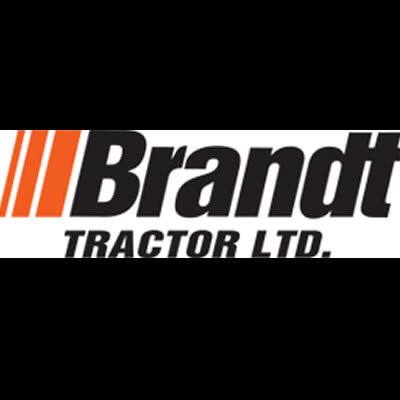 Brandt Tractor currently has a position available for a temporary Partsperson in our Castlegar location. This position is responsible for the sale, promotion and distribution of parts. Using excellent customer service skills the successful candidate will assist customers in solving problems, locating required parts, providing pricing and completing online parts ordering. Preference will be given to those who have previous experience in the parts industry. Find out more about our exciting career opportunities at www.brandtjobs.com
Climbing gym instructor—Fernie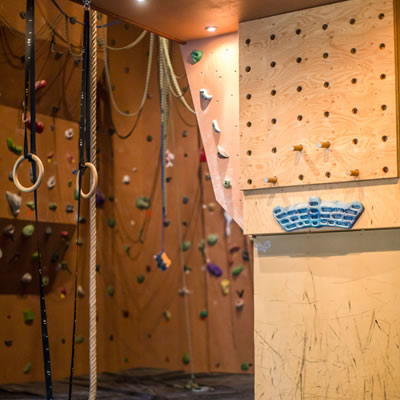 For over 15 years, Evolution Health & Fitness has been Fernie's destination for fitness and recreation featuring: Strength and Cardio conditioning, Functional Training, Group Fitness (Spin, Yoga, HiiT, TRX), Indoor Climbing, Personal Trainers, Smoothy Bar and Tanning. Apply: https://evolutionfernie.com/
Interpretive Hiking Guide - Summer Contract Position—Burgess Shale Geoscience Foundation (BSGF)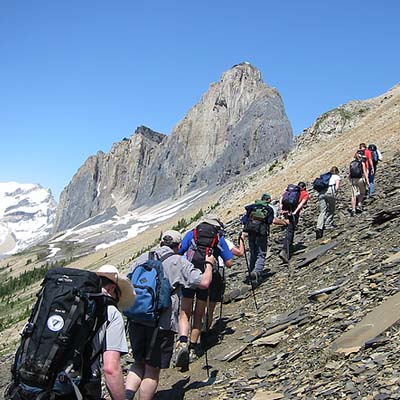 The position is that of an independent contractor with work beginning in June and ending mid-September. Guides do not have to make themselves available for the entire season but preference will be given to candidates who are available for the entire season. The compensation is a per diem rate of $400 CAD for the Walcott hike, and $325 CAD for the Mt Stephen hike. Resumes: [email protected]

Chef/Cook—Three Bars Ranch, Cranbrook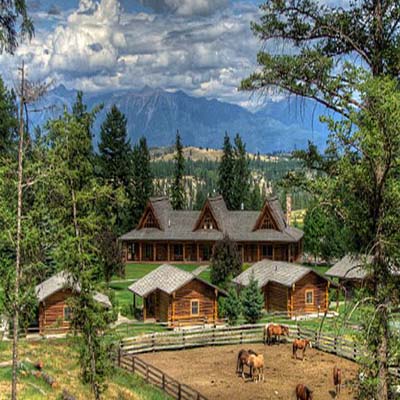 2018 summer season at Three Bars Ranch, hiring two chefs to cover the following menu: Sunday - dinner only and prep; Monday to Friday - breakfast/lunch/dinner; Saturday - breakfast and cleaning/prep, Meals are served buffet-style. Email: [email protected]
Park Attendant—Revelstoke (Martha Creek)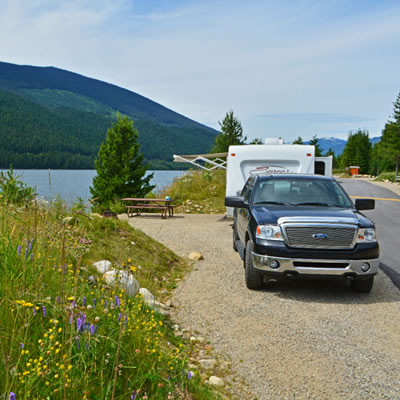 Are you interested in working in an outdoor setting in a beautiful provincial park this summer? If you are an outdoors, people-oriented person who can work in a team setting and independently, we may have a vacancy that is of interest to you. Please refer to the job description for details about the Park Attendant positions at Martha Creek Provincial Park located near the City of Revelstoke in the southern interior region of BC. Apply: [email protected]
Client Service Professional—Cranbrook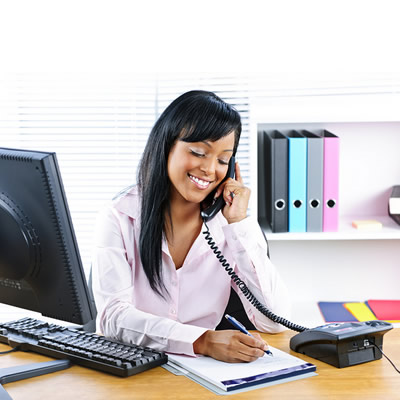 Koocanusa Publications Incorporated (KPI) Media is looking for an energetic individual who is an excellent communicator and strong team player. This Client Service Professional position involves working directly with a client base of small and large business owners, agents, and marketing managers who are located throughout the East and West Kootenay region—helping them maximize their print and Internet advertising, marketing, and promotion. Apply to: [email protected]