College of the Rockies 2018 Career and Job Fair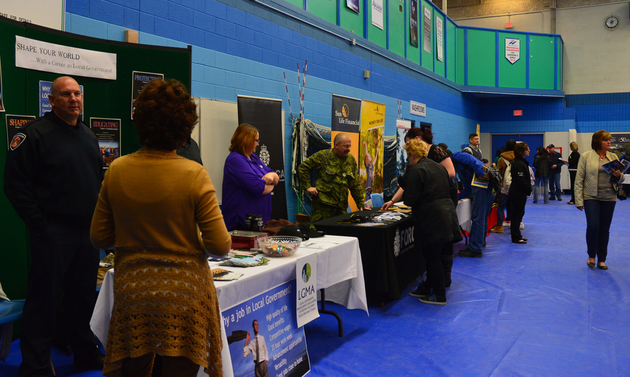 When: March 7, 2018
Where: Cranbrook, B.C.
Find the new career you've been dreaming of, at this well-attended annual job fair. This event is free for community members, College of the Rockies students, and high school students to attend.
There will be great door prizes, including $300 in College of the Rockies tuition.
Check out the ever-popular Summer Job Alley, and meet with local businesses looking to find staff for summer employment - bring your resume!
2018 Confirmed Exhibitors: (AR = Accepting Resumes)
Kootenay Rockies Tourism
Vivint Canada Inc. - AR
EK Parks
Industry Training Authority (ITA BC)
BC Emergency Health Services (BC Ambulance) - AR
Royal Bank - AR
Columbia Basin Alliance for Literacy - AR
Strategic Fire Control - AR
Cranbrook History Centre - AR
Canadian Border Security Agency
Interior Health Authority - AR
Joseph Creek Village (Cranbrook) - AR
Construction Maintenance and Allied Workers (CMAW) Local 2300 - AR
True Key Hotels & Resorts - AR
East Kootenay Invasive Species Council (EKISC) - AR
Best Western Cranbrook Hotel - AR
Kanata Invermere - AR
BC Construction Association/Skilled Trades Employment Program (STEP) - AR
East Kootenay Community Credit Union - AR
Work BC
EK Employment
CIBC - AR
Get Youth Working (Bowman Employment Services Inc.)
TECK
Bearspaw Contracting - AR
Axis Family Resources - AR
For more information, visit the College of the Rockies website.