7th Annual St. Eugene Wedding Fair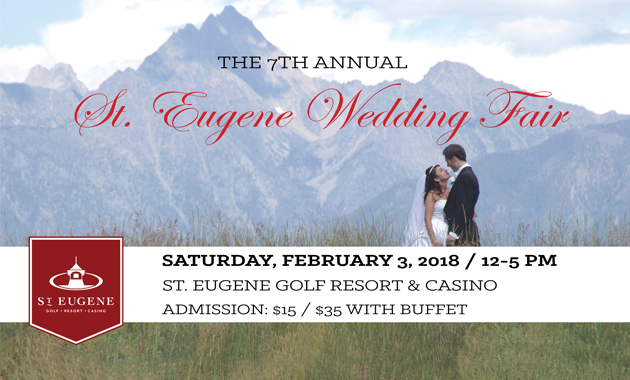 When: February 3, 2018
Where: Cranbrook, B.C.
On Saturday, February 3rd, join us at the 7th Annual St. Eugene Wedding Fair for an incredible showcase of everything that the vibrant Kootenay wedding scene has to offer. Meet with a host of vendors and wedding professionals to compare prices and samples.
Admission is only $15 per person, so you can bring your whole entourage. Admission with the Smokehouse Brunch from 10am – 2pm is only $35. Tickets will be available soon.
For more information, check out the St. Eugene website.