Will our medallists get to the nationals?
Gold medal winners at the provincial Skills Canada competition now need help to get to the nationals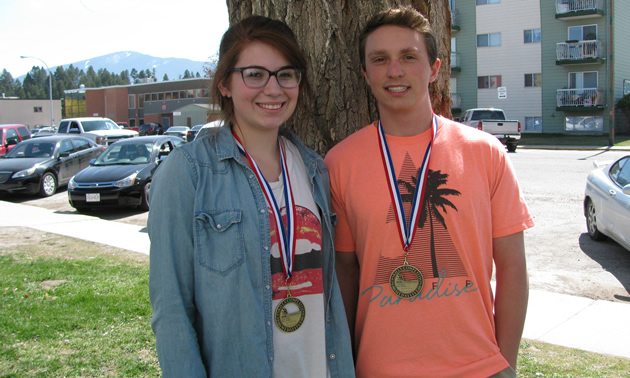 Hearty congratulations to the five students at Cranbrook's Mount Baker Secondary School who are savouring their gold medal wins at the Skills Canada B.C. competition in Abbotsford on April 12, and to the four MBSS silver medalists as well.
Devon Kennedy and Brandon Ouillette won the top prize in the TV/video production category for A Hello Could Save A Goodbye—a short film produced from scratch within a six-hour time limit at the competition. Ravinder Ranasinghe, Adam Webster and Joshua Zamora captured the gold medal in robotics, while Cam Wilson, Noah Marasco, Brennan Weaver and Riley Holliday followed on their heels, winning the silver medal.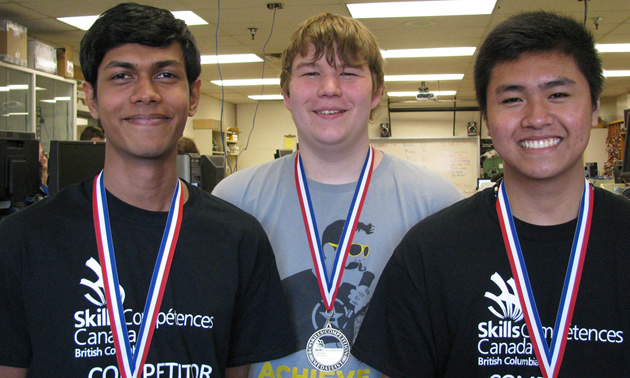 Now, though, the gold medallists and their supporters face another challenge, and it's all about money. The five gold medallists are slated to compete for the national championship in the two categories at the national Skills Canada event in Saskatoon in late May. The cost of that trip, for the group and its adult companions, is almost $15,000.
The robotics club and the TV/video production club are extracurricular organizations with no real budget. The students are eager to carry their efforts forward to the national level, to prove the quality of their own work, to justify the support they have received from parents and mentors, and to bring home honours for their school and their city.
MBSS teacher-mentors Dalton Hamilton and Bill Walker are looking for support for this group of high achievers. To support the filmmakers, please contact Dalton Hamilton: [email protected] or (250) 426-5241 ext. 716. To support the robotics club, please contact Bill Walker: [email protected] or (250) 426-5241 ext. 662.