Spiderman's got nothing on Gordon McArthur, wall climber extraordinaire
Climbers, have you conquered Arq yet?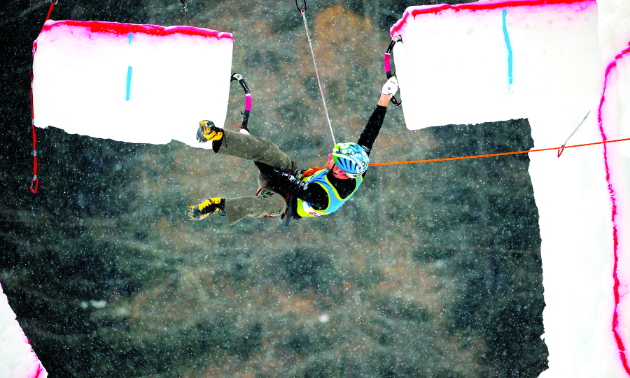 Some people see a wall as a road block—something they need to go around in order to access the other side. Others see a wall as an obstacle—something worth scaling, not just to see what's on the other side, but to challenge their own resolve. Gordon McArthur is one of those people, and he's proving that there are a whole lot more like him—adventurers who love to climb.
Arq Mountain Centre has been the brainchild of McArthur for over eight years and just came into existence during the summer in Cranbrook's industrial area. "In the last year it finally came together," McArthur said. "We went for it and here we are."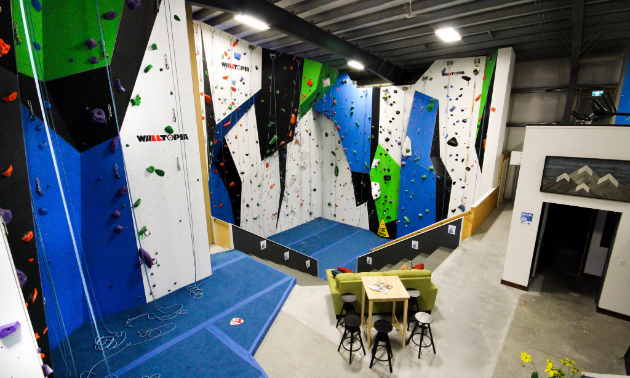 Amidst the building's colourful interior lurks a behemoth of a structure that is sure to test the limits of avid climbers and recreationists of all kinds. Don't be too intimidated though—there are climbing walls for all levels and abilities in the Arq facility, including a kids section that has been very popular. "We have a massive playground and kids walls," said McArthur. "There are couches for parents to hang out on which has been great. It's a really social community. We have a fitness area, ping-pong table, retail, cafe, and a yoga studio with various classes like barre and pilates. It's really multi-faceted."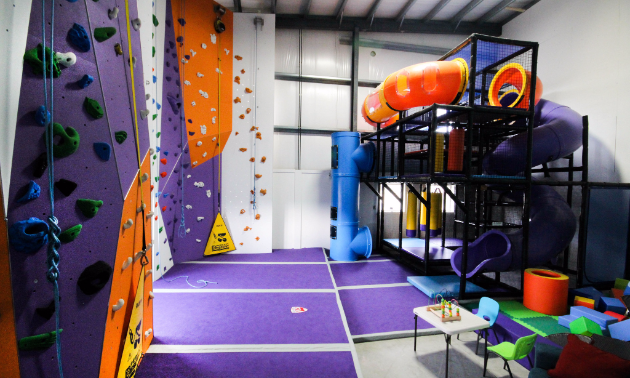 McArthur's motivation for making Arq a reality stemmed from a lack of recreational diversity in Cranbrook. "My goals for Arq Mountain Centre are to offer a different form of fitness. I think there's a bit of a hole in Cranbrook as far as other activities to do besides hockey/soccer/gymnastics—which are all great, but there's definitely room for an alternative form of exercise."
McArthur has gravitated towards climbing since he was a boy. At age 12 he was already scaling 18-metre cliffs near his home without ropes. That may be alarming to some, but there was no Arq Mountain Centre where he could hone his skills and it was a different time back then. "I think we're over-safe these days," he said. "I have two daughters and I'm really cautious with them. When I was a kid, my parents were like 'Let nature take its course. See how things go.' "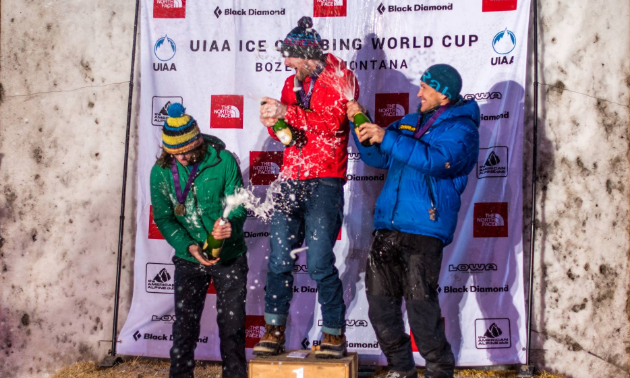 The lure of climbing has only grown within McArthur. He's been mountain climbing for 20 years, competing in the World Cup Championship and establishing the world's biggest route for mixed climbing—about 85 metres along the roof of a cave. He was instrumental in bringing the sport of climbing to the Olympic scene. Sport climbing has been officially approved for the 2020 Olympic Games in Tokyo. Up to now, it has been a non-competition demonstration sport at the Olympics. In 2014, McArthur demonstrated his skills in Sochi, Russia, which showcased the sport on the grandest stage possible—the Winter Games. "To be a part of a sport that's being drawn to the Olympics," he said, "it was the opportunity of a lifetime. One of the greatest moments in my life was walking into that Olympic park as an athlete. It was incredible."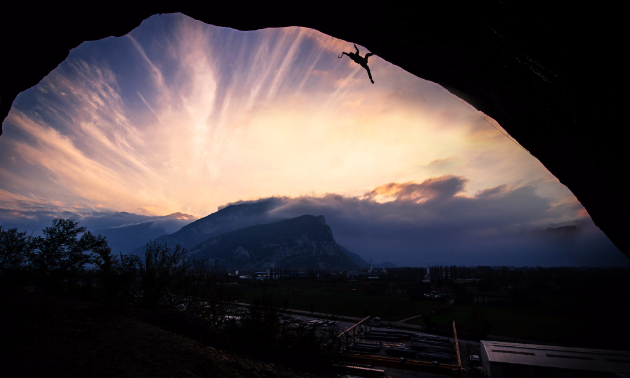 The life of a mountain climber isn't a steady stream of high points—there are peaks and valleys like most undertakings. The thrill of scaling a daunting cliff face can be countered by the unforgiving danger present amongst the jagged rocks of an untamed mountain. "I try to be calculated with my risks," said McArthur. "In the last two months I've had three friends die in the mountains because they were pushing so hard. That's the world I live in."
After all the accomplishments and mountainous feats that McArthur has conquered, you might wonder what keeps him driven to push his limits even further. "Climbing for me is a constant," he said. "There's no winning or losing—it's always just growing. There's no end to it. It's always a process and a journey."
If you've been waiting for an accessible location to challenge your itch to climb, Cranbrook's new Arq Mountain Centre is the place to get your feet off the ground.