Shooting and showcasing creative content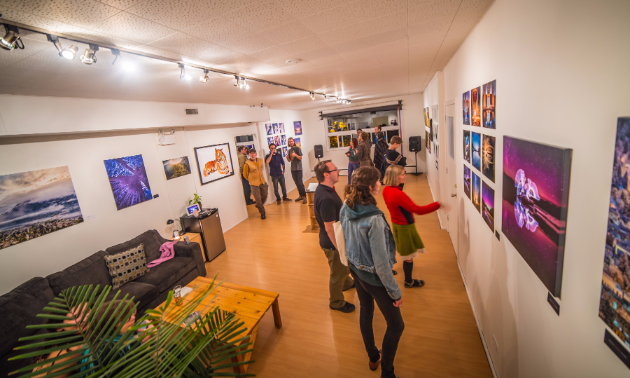 Adrian Wagner has been web designing for the past 15 years and needed another outlet for his creativity. By implementing his professional photography skills into his work as a designer, he's been able to merge business with a creative space by creating Adrian Wagner Studio in Nelson.
Wagner hosted "Blue Night," a grand opening for the gallery space and studio in September. About 300 people attended the event, which showcased photographic works by four artists. "The night was electric," Wagner said. "It left me charged up for days and days afterwards. Getting that real-life connection and feedback felt amazing.
"Nelson is an uniquely supportive community. People are so passionate about nature, art, family and living life."
Wagner has photographed for clients around the world. Some of the businesses that Wagner has worked for within the Kootenays include Nelson Brewing Company and Zellstoff Celgar in Castlegar.