Woodlands at Wildstone sign of regional economic growth
The Woodlands at Wildstone launched their property sales with a Grand Opening event at the Royal Alexandra Hall on May 17.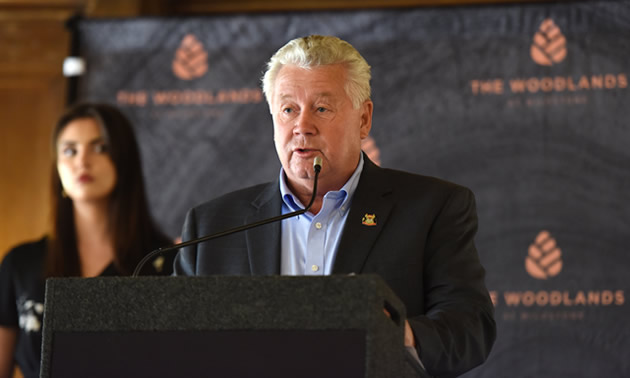 (Cranbrook, BC) The Woodlands at Wildstone launched their property sales with a Grand Opening event at the Royal Alexandra Hall on Wednesday, May 17, 2017. Cranbrook's Mayor Lee Pratt and CAO David Kim, as well as Kimberley's Mayor Don McCormick, addressed the attendees at the invitation-only event, noting the development's significance and acknowledging the ownership group.
The Woodlands at Wildstone is a new development with over 100 homesites and properties, situated at the Wildstone Golf Course in Cranbrook, BC. The ownership group consists of Patricia Pollitt, Clint Cawsey and Gary Pottage; investors from outside the region with sound development successes and sector experience.
"We're excited to work with the community and share in what the region has to offer. Cranbrook has positioned itself as the centre of the Kootenays, and we are pleased to offer properties in such an incredible location," said Patricia Pollitt, President of the Woodland's ownership group. "We're also very fortunate to work directly with the community, and appreciate the people and the resources that make this area a great place to work, live and play."
The Woodlands are comprised of properties suitable for a wide range of homes; from single-family to villas and executive homes. The lots at The Woodlands provide a distinctive blend of Rocky Mountain and forest views, all of which are bordered by Wildstone — the Gary Player designed, Black Knight Golf Course. The properties are conveniently situated just minutes from the Canadian Rockies International Airport as well as all the amenities of downtown Cranbrook. In addition to the lots, the property also showcases Woodlands Green; a housing development featuring mountain-modern bungalows and two-storey homes.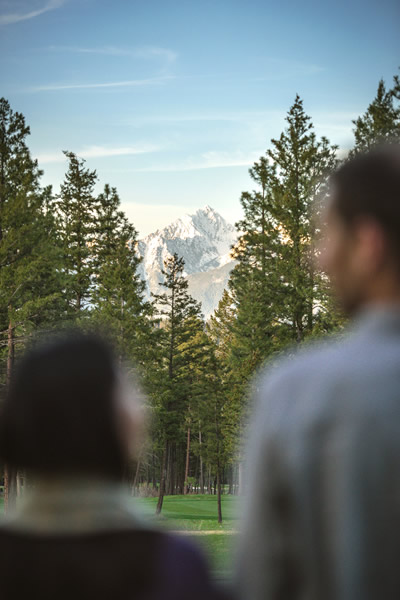 "Nothing really compares to these properties. They offer exclusivity and distinctiveness, and yet bring the best of the warmth and approachability of the Kootenays," said Pollitt. "There's nowhere else in the province that offers this combination of Kootenay lifestyle, mountain and golf living, custom-home building opportunities and incredibly competitive pricing."
For more information on the properties, please visit WoodlandsWildstone.com or WoodlandsGreen.com. Or simply call 250-489-3400.