Upgrading affordable housing in the Basin
Trust provides $2 million for energy conservation improvements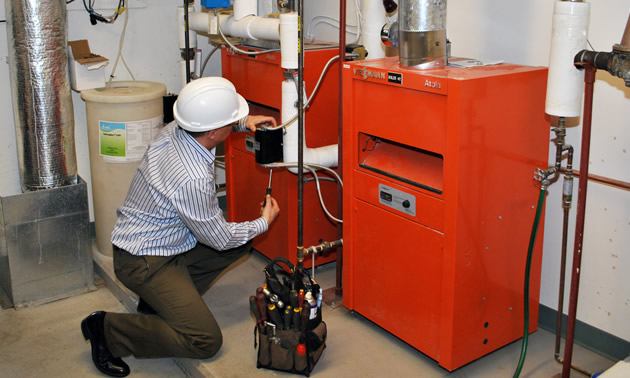 (Columbia Basin) – Many of the affordable housing units operated by non-profit organizations in the Columbia Basin need energy retrofits, such as replacing boilers and windows. A new Columbia Basin Trust program will provide funding and support to help make these improvements possible.

"This new program will help ensure existing affordable housing units are maintained, cost-effective, energy-efficient and comfortable for residents," said Johnny Strilaeff, President and CEO, Columbia Basin Trust. "There is a clear demand for affordable housing in this region. We have helped create over 400 new affordable housing units in the past few years and we are now able to play a role in preserving existing stock."

Through the Columbia Basin Trust Energy Retrofit Program, non-profit organizations in the Basin will be able to: perform energy assessments and develop plans; access existing rebate and other retrofit programs; and pay for retrofits through Trust-funded grants. Energy retrofits include activities like improving or replacing boilers, windows, hot water heaters, lighting, insulation and heating, ventilation and air conditioning systems.

The Trust is working with the BC Housing and BC Non-Profit Housing Association to deliver the program.

"We are excited to partner with Columbia Basin Trust on this initiative that will improve the efficiency and sustainability of the housing stock in the region and the quality of life for tenants," said Kishone Roy, CEO of BC Non-Profit Housing Association. "Our asset management team will be using their years of experience in energy efficiency audits and upgrades to identify and complete retrofits in the Columbia Basin."
To accommodate groups in varying states of readiness, the $2 million program will have two intakes with the first one offered in May. Grants will likely range from $10,000 to $60,000. To learn more, visit ourtrust.org/energyretrofit.
Residents told the Trust that affordable housing, energy conservation and supporting non-profits were priorities for them; this new program addresses all three. Learn more about the Trust's work in housing at ourtrust.org/housing.
Columbia Basin Trust supports the ideas and efforts of the people in the Columbia Basin. To learn more about the Trust's programs and initiatives, and how it helps deliver social, economic and environmental benefits to the Basin, visit ourtrust.org or call 1-800-505-8998.