Selkirk College partners with local businesses to enhance innovation
While SMARTS has drawn to a close, applied research activities at Selkirk College continue to ramp up, with many new projects.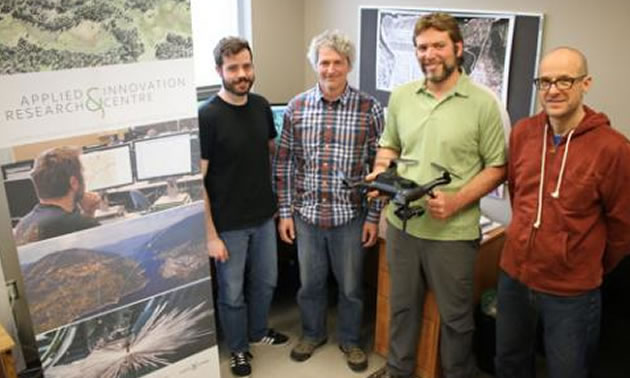 The Selkirk College-SME Applied Research & Technology Solutions (SMARTS) project drew to a close at the end of February. This multi-year project saw Selkirk College staff and students working with businesses around the region to tackle applied research questions aimed at helping partners use innovative approaches and technologies to enhance their operations.
"One of the goals of the Applied Research & Innovation Centre is to work with local partners to support innovation and knowledge transfer," says Rhys Andrews, Selkirk College's Dean of Applied Research. "This project represents a significant step forward in advancing this goal. By connecting faculty and student expertise to the needs of partners, particularly smaller local businesses, Selkirk College is further increasing our ability to have a direct impact on rural economic development in our region."
In September 2014, Selkirk College received $242,000 in funding from the National Research Council of Canada Industrial Research Assistance Program aimed at encouraging collaboration with small to medium-sized enterprises (SMEs) in the region, to support the development of technology to increase businesses day to day productivity. This project paired business needs with college expertise to help businesses to evolve their projects from wish list to proof of concept.
The goal of this project was to promote the development, adaptation and/or adoption of technologies and integrate them into business models. Targeted businesses were those with fewer than 500 employees that could benefit from technology adoption but need not be technology businesses themselves.
Over the life of the project, the college worked with 45 businesses, resulting in 14 completed projects. More than 30 co-op and interim students and 11 college staff participated, primarily from the Selkirk Geospatial Research Centre (SGRC) and Digital Arts & New Media programs.
While SMARTS has drawn to a close, applied research activities at Selkirk College continue to ramp up, with many new and exciting projects.
Learn more about the Selkirk College SMARTS project and join us on Facebook.