Sarah Peterson new Marketing Coordinator at Revelstoke Chamber
Kootenay Business wishes Sarah much success in her new position.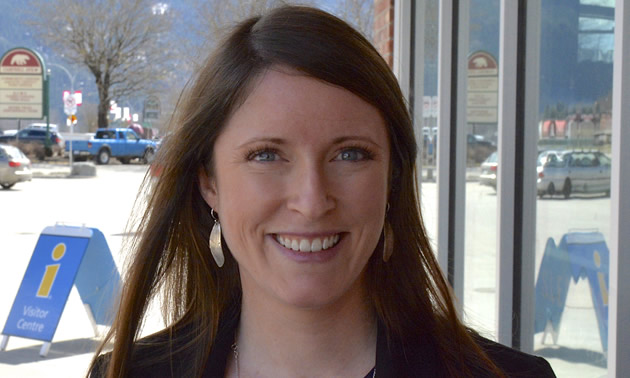 The Revelstoke Chamber of Commerce has a new marketing coordinator who is replacing Meghan Tabor who moved recently to head up Tourism Revelstoke.
"I'm originally from Christina Lake, BC, and I moved to Revelstoke in the fall of 2008. I am one of those classic examples of someone moving to Revelstoke for the skiing, and staying for the community. Since moving here I have worked as a server at a few restaurants in town; organized events such as Hot Lapse - Pro Photographer Challenge, and the Martha Creek Meltdown mountain bike race; worked as station operations manager and radio show host at Stoke FM; volunteered at numerous events; and freelanced in web design, graphic design, and marketing," says Sarah Peterson. "I was working as a digital marketing contractor for Tourism Revelstoke for a year prior to being hired on full-time as marketing coordinator for the Revelstoke Chamber of Commerce/Tourism Revelstoke at the beginning of April. I am one of Revelstoke's biggest fans, and I am beyond stoked to have been selected to help advance its future in the tourism industry. It just feels like a natural fit for me!"
We wish Sarah much success in her new position.