New executive director at Cranbrook's Canadian Museum of Rail Travel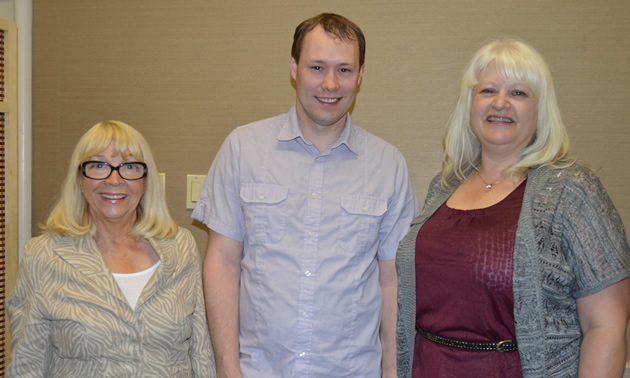 With the retirement of longtime executive director Garry Anderson from the Canadian Museum of Rail Travel, Damon Colgan has been appointed as the museum's new executive director.

In addition to growing the visitation to the museum overall, Damon Colgan is excited to make the usage of the Royal Alexander Hall a priority. "We want to make the Royal Alexander Hall more accessible to community groups, wedding parties and for other functions. We want the community to utilize this wonderful facility and we welcome groups large and small."

Damon Colgan brings with him an impressive educational and heritage background. He graduated from Thompson Rivers University in Kamloops with a history degree and obtained a diploma in Heritage Resource Management from Athabasca University in Alberta.

He has worked at the heritage armory in Kamloops, the Peace River Museum and Archives and most recently was the curator/manager of the Chase Museum and Archives.

A new feature of the Canadian Museum of Rail Travel will be the further development of the Cranbrook Museum and Archive aspect of the facility. This will include enhancing and making the archives and history of Cranbrook more accessible to the general public.