Nelson's Can-Filters acquired by US-based Hawthorne Gardening Company
Anne Leclerc & Dennis Langlois, original owners of the business, will remain and manage the day-to-day operations.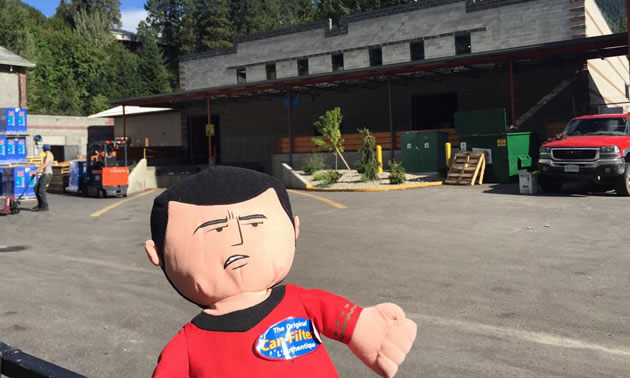 Can-Filters, based just north of Nelson at Six Mile, has been sold. This comes on the heels of another Nelson manufacturer, Pacific Insight, being bought up over the summer by a Chicago company. Can-Filters produces a top brand of air filtration systems for safer workplaces and environments. It recently announced that its business has been acquired by Hawthorne Gardening Company, a leading provider of nutrients, lighting and other solutions for the hydroponic growing industry.
New York-based, Hawthorne, a wholly-owned subsidiary of The Scotts Miracle-Gro Company, purchased the assets of Can-Filters, including its manufacturing operation in Nelson.
Anne Leclerc and Dennis Langlois, who owned Can-Filters, will remain with the Can-Filters business and manage day-to-day operations. The employees of Can-Filters have the opportunity to transition to Hawthorne—it is thought that the company employs approximately 20 people. Terms of the deal were not disclosed.
"We're extremely excited to be part of the Hawthorne team," Leclerc said. "We look forward to the opportunities that lie ahead for the Can-Filters business, our employees, our customers and all those with whom we do business."
Langlois characterized the acquisition as beneficial to both Can-Filters and Hawthorne.
"Becoming part of the larger Hawthorne organization can help Can-Filters to further grow in the hydroponics space, as well as continue to develop the heating and ventilation segment of the current business," Langlois said. "We bring expertise in air filtration to the Hawthorne portfolio that includes lighting, nutrients and an integrated smart technology platform for more effective and efficient hydroponic growing. Together we can provide customers with integrated solutions."
About Can-Filters
Incorporated in 1987, Can-Filters Group manufactures premium carbon filters at the Six Mile location in Nelson and partners with global suppliers to provide market-leading, energy-efficient inline fans, and filters for use in industrial, commercial, residential, farming and greenhouse applications. Our product line includes an impressive ducting series available locally at Nelson Home Hardware Building Supply. In addition to the Nelson facility, we serve North and South American through locations in Sacramento, Calif.; Charlotte, N.C.; and Santiago, Chile.